printer friendly version
Monitor success with the right software
July 2013
CCTV, Surveillance & Remote Monitoring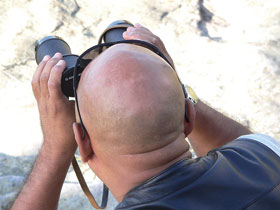 Software is at the core of all remote monitoring systems. It does not matter if you have the best cameras, the fastest network and the most trusted analytics engine, if your software does not support your monitoring activities, you will never be able to deliver the service customers want and are willing to pay for.
Software in remote monitoring situations can take many forms, from traditional video management (VMS) platforms to physical security information management systems (PSIM) and other more specialised packages, such as incident management applications.
Hi-Tech Security Solutions asked Wolfgang Kirsch from Classic Systems (Intelligent Monitoring) about the importance of software and what customers should look for in their service provider's applications. Starting off, we asked what features and functionality are important in your software of choice when looking at a remote monitoring control centre.
"Data is the core of any security business. Clients entrust their personal and sensitive information to you and this needs to be protected," Kirsch says. A software program needs to protect the data and keep the integrity of it, and at the same time present such information when it is needed in an easy to understand format. It also needs to be stable, user friendly, adaptable to each client's needs, in a secure and affordable manner with continuous updates, and most importantly, it should have after-hours support.
"We have found that technology moves very quickly in the computer arena (threats to the computer, updates of the operating system etc.) and the alarm equipment from manufacturers (manufacturers release new equipment on a regular basis and the protocols associated with the equipment are forever changing), so it is imperative that your software provider is delivering this support. Another important issue is how easy and fast alarm monitoring operational staff are able to get going and be confident in using the software, and thus start being productive in the alarm monitoring control room environment."
He adds that the secret of exceptional service is to tailor your response to each individual client's needs. This shows clients that you have their particular needs in mind and, more importantly, that you understand their business and security needs. The ability to customise your software gives the security provider an advantage in a market place where clients have an inexhaustible choice of service providers. "Your ability to provide individualised service and the execution of such individualised service makes up your clients experience with you and will make you stand-out amongst your competition," Kirsch adds.
Automation and integration
It is also important within the customisation process to automate the processes to be followed when an event occurs for each client. Kirsch says success in remote security services depends on individualised service to each customer. "Intelligent Monitoring provides a system that combines sound and colour usage on a user-friendly interface that organises events in a manageable fashion. All events are listed according to priority and the individualised responses needed for each client."
He also advises that there should be a 'disaster mode' contingency to give the operator the ability to manage crises situations with minimum of involvement. A well designed system will alert the operator when intervention is needed.
It is also crucial to be able to go to customers with existing security systems installed and integrate those products into the software. You cannot expect clients to rip and replace their security because your application only supports a few brands. Kirsch says that to stay ahead in the technology jungle you need to be able to integrate existing systems with current systems. "Not only do you save in capital input, but you save in costly labour hours to your company. Choose software with care and be careful not to be locked into agreements which do not provide for after-sales service, such as support and upgrades.
"Intelligent Monitoring views each client, small or large as important, our standard version gives you all the functionality you need. It works in conjunction with hardware manufacturers to stay ahead of new development of protocols."
Intelligent Monitoring was developed for the South African market after Kirsch, a security company owner discovered that there were no usable alternatives for the South African context in the early years of security. The first version was developed in 1987, version 7 was released during IFSEC 2013 and provides a total management solution to the alarm monitoring security operator. Intelligent Monitoring is unique as the main developer has firsthand knowledge of running a security company for over 15 years and the software solution reflects this.
"We compete with the best available control room monitoring software in the world and have stood our ground in the global market, being the product of choice for banks, mining companies, universities, security companies, in-house security and more in South Africa, Zimbabwe, Botswana, Seychelles, Mauritius, Uganda, Kenya, Ivory Coast, Zambia, Namibia, Angola, United Kingdom and the list goes on. It is a quality software package at a fraction of the cost, but most importantly, we understand the local market much better than any other package out there. Many functions that are important in South Africa are not catered for by overseas products, such as the management of armed response services."
For more information contact Intelligent Monitoring, +27 (0)11 083 5583, +44 208 1234 962 (UK)
Credit(s)
Further reading:
Retail solutions beyond security
Issue 8 2020, Axis Communications SA, Technews Publishing, Hikvision South Africa , Editor's Choice, CCTV, Surveillance & Remote Monitoring
The need for security technology to deliver more than videos of people falling or stealing from retail stores is greater than ever.
Read more...
---
A 'step-change' in tracking and monitoring
Issue 8 2020, Dahua Technology South Africa , CCTV, Surveillance & Remote Monitoring, Products
View an overall scene while monitoring a specific person or vehicle, or obtain a panoramic view while being able to zoom in and track particular targets.
Read more...
---
AI-powered hardhat detection
Issue 8 2020, Hikvision South Africa , Industrial (Industry), CCTV, Surveillance & Remote Monitoring
Hardhats save lives, but only if people wear them. Intelligent, AI-powered hardhat cameras are helping to ensure workers in dangerous locations stay safe at all times.
Read more...
---
Monitoring cables over the Rhine
Issue 1 2021, Dallmeier Electronic Southern Africa , CCTV, Surveillance & Remote Monitoring
The Cologne Cable Car project is the first undertaking in the world in which the patented Panomera camera technology is used to monitor a cable car carrying rope in order to guarantee the passengers' safety at all times.
Read more...
---
Enhancing control room operations
Issue 1 2021, Elvey Security Technologies , CCTV, Surveillance & Remote Monitoring
Elvey's Dahua solution helps improve the control room solution for a National Security & Fire client over various interconnected sites.
Read more...
---
Three new areas of use for AI-powered cameras
Issue 1 2021 , CCTV, Surveillance & Remote Monitoring
The growing sophistication and maturity of technologies powering smart cameras, such as AI and ML, are coming of age just when they seem to be needed the most.
Read more...
---
Full-colour AI low-light camera
Issue 1 2021, Dahua Technology South Africa , CCTV, Surveillance & Remote Monitoring
Dahua has launched its new full-colour AI camera which combines full-colour performance improvements with high-accuracy detection, target recognition and efficient AI search functionalities.
Read more...
---
Predictive analytics for outdoor surveillance
Issue 1 2021, Bosch Building Technologies , CCTV, Surveillance & Remote Monitoring, Products
Bosch introduces the AUTODOME IP starlight 5100i video camera with built-in AI to help operators react before a potential situation occurs.
Read more...
---
COVID-19 sparking greater demand for interoperability
Issue 1 2021 , CCTV, Surveillance & Remote Monitoring
Following on from 2020, in 2021 the security industry will continue to focus on technologies to mitigate risks associated with COVID-19.
Read more...
---
Beyond recognising faces
Issue 1 2021, Leaderware , CCTV, Surveillance & Remote Monitoring
What is the role of CCTV in identification when you can't identify people's faces due to everyone wearing a mask? The fact that one can identify the face of a person who has been on the scene has always been an essential part of evidence generation that helps catch and convict criminals.
Read more...
---