printer friendly version
Security value in verticals
July 2013 Integrated Solutions, Industrial (Industry), Mining (Industry)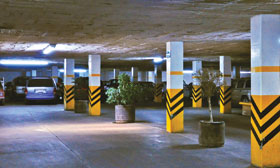 Integrated security solutions today are able to place valuable real-time information at the fingertips of users across a business. While entry-level solutions often have only limited functionality and are not built using open systems, more mature integrated security solutions are being leveraged by line-of-business functions (e.g. HR and operations), as well as organisations in specific industry verticals, to add significant business value.
Applications once specific to business domains or reserved for specialised functions are converging thanks to use of standards-based infrastructure and platforms. From a user perspective, the growth of smart devices is increasing awareness of the utility of data. As users across business verticals become more adept in their use of data, they are driving the business case for integration of data from security systems with traditional back-end systems.
More sophisticated systems can have a higher capital outlay – they are often up to 30% more expensive than standalone systems – but the payback is often three to four times higher and faster. These systems offer greater functionality and more information. For example, an advanced access control solution will not just lock or unlock doors, it can let the user know which zones are active; how many people are moving about in them; how active they are over a period of a day, week or month; when they are most active; and which personnel are moving about in which zones. That is a lot of information and it can be harnessed in real-time in many ways too, for example:
* Switching on lights and air conditioning in real-time according to need, driving down energy costs;
* Assisting the organisation to assess productivity of workers;
* Assessing and optimising organisational workflow efficiency;
* Indicating the use and value of assets within zones, especially where specific equipment is kept in certain zones; and
* Evaluating and minimising risk within the facility and to assets, for instance reducing traffic where valuable or dangerous equipment is stored.
And, of course, once the access control solution is linked to video surveillance cameras, HR databases, operational management strategies, safety policies, plant equipment performance logs and equipment maintenance schedules, there is an almost unlimited amount of data that can be extracted to meet important goals or outcomes, or to automate processes.
Mining
In the mining sector, where Johnson Controls has a large user base, access control systems inform time and attendance systems, as well as help automate HR processes – for example a leave form will be generated if the employee has been absent. In this sector, health and safety ratings also have a direct impact on operations. Mines are thus using their security systems in combination with HR systems to ensure workers' safety and minimise risk to the business.
In mines, workers gain access to specific areas only if they attended regular induction sessions that keep them alert and aware to the potential dangers in those areas. By linking the access control system with HR records, workers will be denied access to these areas if they do not meet requirements and will then be sent to HR for a review of the necessary material.
Commercial
At corporations like Hollard and Transnet, the Johnson Control access control solution is integrated with the building management system, tying occupancy to the operation of the building in areas such as the control of lighting and HVAC equipment. This can boost productivity as it does not limit the organisation to rigid operational times, while positively impacting energy usage and costs, as well as the environmental footprint of the organisation.
Multinationals
For multinationals, security solutions also provide business critical information. Multinationals particularly want systems that can assist with business continuity and risk, providing them with real-time information regarding how many people are in which sites, the revenues associated with those sites and the consequent risk to the business in the case of disaster.
Manufacturing and industrial
In manufacturing and other plants these same systems contribute to operational aspects like process control, and efficiency assessments and improvement. In addition, where equipment or process support is required, these systems are often able to provide a means to do quick assessments of the situation and help inform decision-making.
Retail
In retail environments, security solutions are typically used to review performance of tellers but they can also be used for the operational and marketing aspects of the business. For example, if the control room staff notice via CCTV cameras that checkout lines are getting too long, more tills can be opened. Similarly, recordings can assist to optimise movement of shoppers through a store or identify fast moving merchandise to help drive marketing strategies.
There are myriad uses for the data collected, used, referenced and recorded by security systems. While the prime drivers for security personnel are managing risk and securing the wellbeing of staff or customers and safety of assets, there is a lot of value other sectors of the business can derive from this data generated by these solutions.
For more information contact Johnson Controls, +27 (0)11 921 7141, neil.cameron@jci.com, www.johnsoncontrols.com
Credit(s)
Further reading:
Keep your distance with PeopleCounter and DistanceGuard
Issue 6 2020 , Integrated Solutions
Using 2D and 3D LiDAR sensors from SICK, people can easily uphold the recommended minimum distance in public and pre-defined spaces.
Read more...
---
Critical control management
Issue 5 2020 , Integrated Solutions
The critical control management process is an excellent practical approach to ensure effective controls over potentially catastrophic events.
Read more...
---
Adjusting to a new reality
Issue 5 2020, Technews Publishing , Integrated Solutions
COVID-19 to accelerate adoption of technology-enabled smart city resilience approaches: robotics, digital twins, and autonomous freight.
Read more...
---
Remote oversight imperative for smart buildings
Issue 5 2020 , Integrated Solutions
Duran Viera, CEO of Amecor, says one of South Africa's biggest drivers for smart building development is security.
Read more...
---
Shaping today's smart cities
Issue 5 2020, ZKTeco , Integrated Solutions
As our physical and digital worlds become intertwined, the absorption of new technologies in smart cities is inevitable.
Read more...
---
The evolution of security in residential estates
Residential Estate Security Handbook 2020 , Editor's Choice, Integrated Solutions, Security Services & Risk Management
Two large estates discuss their security processes and the ever-expanding scope of responsibilities they need to fulfil.
Read more...
---
Home-grown, cloud-based safety and security solutions
Residential Estate Security Handbook 2020 , IT infrastructure, Integrated Solutions
BeSecure has taken security and communications technologies and turned them into what is best described as care and safety solutions for the estate community in South Africa.
Read more...
---
Integrated security management system
Residential Estate Security Handbook 2020, Protoclea Advanced Image Engineering , Products, CCTV, Surveillance & Remote Monitoring, Integrated Solutions
Phorcas is a security information system developed by Protoclea designed to integrate multiple sub-systems into a powerful crime fighting solution.
Read more...
---
Critical control management is essential for quality surveillance
Issue 6 2020 , Integrated Solutions
The demand for effective surveillance remains a priority for security and line management involved with the day to day protection of assets.
Read more...
---
Your partner in contemporary business continuity
Issue 3 2020 , Integrated Solutions
Horizon Risk Management aims to provide optimum contemporary, but affordable, business continuity techniques for business in South Africa and abroad through stable, durable and incorruptible practices.
Read more...
---