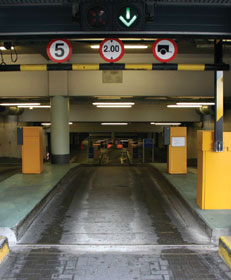 SINON vehicle management solutions
May 2013, Products
Protoclea, a South African company, has developed a range of solutions to manage vehicle access to sites ranging from simple parking areas to very complex, multi-entrance/multi-exit parking areas.
The basic SINON system logs every vehicle passing through a checkpoint together with an image of the vehicle number plate as well as an image of the driver or an overview image of the vehicle. All entries are entered into a database or transmitted to a display for overlay on a video image in a security room. Vehicle lists can be filtered and reports, including images, can be generated and printed from filtered lists.
In areas where vehicle access needs to be controlled SINON provides for black/white list functionality to prevent unauthorised access or provide free access. By making use of the optional entry and exit occurrence data in a closed parking area the system offers the ability to know the number of vehicles on the premises, the duration of stay, or even notification of vehicles trying to exit without a matching entry.
Where vehicle theft is a determining factor, Protoclea offers a more secure version of the above. This adds an authorised driver aspect to the system and requires that the driver (or multiple) are authorised to drive the vehicle. Such authorisation is offered as a link to a security tag, payment ticket, biometric recognition and so on.
This system provides a comprehensive reporting system and is designed to handle entry and exit lanes up to several hundred.
Protoclea also offers systems that can be used alongside the road to detect vehicles that match the grey list (unpaid tickets, other offences, stolen vehicles, etc.) as well as systems capable of detecting vehicles at high speed on highways. This can include speed measurement (direct or average) if required.
For more information contact Protoclea Advanced Image Engineering, +27 (0)11 465 4312, benniec@protoclea.com, www.protoclea.com