printer friendly version
Cash management in retail
May 2013
Security Services & Risk Management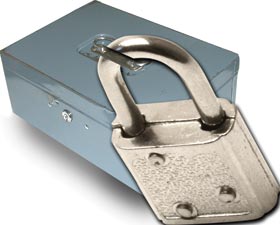 Cash management risk reduction with the use of relevant hardware and technology must incorporate socio and economic factors to effectively qualify as an effective end-to-end solution. The notion that the digital age means there is less cash in circulation is wrong, in fact, cash circulation has doubled since 2003.
An holistic solution should not simply comprise of hardware and software considerations, but should also incorporate a reduction of the risk of attack in the first place. In simple terms if, during the course of his planning, the robber establishes that the cash is protected within an extremely hardened vault, he will choose to rather move on to a softer, easier target.
Key to a successful cash risk management strategy is that cash security is only one factor. An important, yet often overlooked aspect, is the risk reduction to armed attacks in the first place, and the positive effect staff and customers feel when their 'emotional bank accounts' are full in the knowledge that their own security is improved as a result of an holistic risk strategy.
More than 90% of armed attacks (in South Africa) at retail, are done with insider participation. Each link in the chain of cash management is a potential target and clearly the softer the target, the more attractive it becomes. If one considers the hardening of CIT vehicles, armed guards and various other hardening implementations, the soft spot will naturally be the insufficiently protected retail stores, forecourts, restaurants and other cash handling outlets.
More than a safe
A huge concern is the number of stores where the physical security systems are either completely inoperable or the external monitoring and armed reaction is no longer functional. In a recent survey of six randomly identified FMCG outlets we were astounded to discover that the intruder detection systems were all faulty or suffered in varying states of deficiency in the coverage and/or protection provided. The typical faults found were:
* The door contacts were not working.
* The alarm control boxes were not locked and mounted in open view and within easy reach.
* No detection sensors were installed in the roof through which the majority of break-ins occur.
* The main power supply to the store was found to be mounted inside a steel, unlocked cabinet at the back and outside of the store.
Many sites with cash safes installed by 'reputable' companies and institutions can be breached in under 10 minutes with basic power-tools, this is clearly not sufficient protection to deter armed attacks. To effectively harden a site, the installation should qualify as a retail cash vault manufactured to at least SABS CAT4 compliance standards and which would present a substantial resistance to attack by heavy duty power-tools and even explosives. Categorised safes have stood the test of time and have consistently proven to be highly effective in discouraging and deterring armed attacks.
Cash Connect supplies an end-to-end cash management solution that guarantees the transfer of the risk of cash loss from the moment it is deposited into one of its Retail Cash Vaults (ConnectR Range) guaranteeing the cash from time it enters our cash vault, with same day value in the bank.
The installation of our SABS CAT4 ConnectR Range includes a state-of-the-art cash deposit mechanism and a failsafe data transfer network directly into its data centre and simultaneously into Vodacom's data centre. The entire process is incorporated into its cash in transit schedule, and its cash guarantee, is enabled by a business model, unique to the industry,
For more information contact Cash Connect Management Solutions, +27 (0)11 996 4411, [email protected], www.cashconnectsus.co.za
Further reading:
Numerous challenges for transport and logistics
Transport (Industry) CCTV, Surveillance & Remote Monitoring Security Services & Risk Management Logistics (Industry)
Operators are making significant investments in automation and digitalisation in order to address security concerns, improve loss prevention as well as efficiency, and reduce unit order costs.
Read more...
---
Defining the resilience of cybersecurity
Cyber Security Security Services & Risk Management
Cyber resilience is less buzzword and more critical business strategy as the cybercrime landscape grows in intent and intensity.
Read more...
---
Technology and the future of security installation in South Africa
Editor's Choice Integrated Solutions Security Services & Risk Management
What are the technologies and trends shaping installation, service and maintenance teams globally, and how will they shape South African businesses today and in the future?
Read more...
---
The technology wave implications for staff mismatches in control rooms
Leaderware Editor's Choice Security Services & Risk Management
An industry habit of looking at control rooms through a physical security lens has increasingly left clients and staff at a disadvantage in keeping up with control room technology and demands.
Read more...
---
Streamlining processes, integrating operations
Security Services & Risk Management Integrated Solutions Transport (Industry) Logistics (Industry)
With Trackforce Valiant, Airbus now has one single platform that connects its security guards, supervisors and management across its organisation.
Read more...
---
Smollan partners with FleetDomain
Logistics (Industry) Asset Management, EAS, RFID Security Services & Risk Management Transport (Industry)
Smollan has been using FleetDomain to manage its fleet of around 2000 vehicles in South Africa, enabling it to contain costs and manage its fleet much more effectively.
Read more...
---
Smarter parking services
Security Services & Risk Management Transport (Industry) Logistics (Industry)
Smart technologies are changing the face of parking services and helping property owners realise their commercial objectives.
Read more...
---
Adopting a cyber-secure mindset
Security Services & Risk Management Cyber Security
Adopting a cybersecure mindset is the key to mitigating the risk of falling victim to the growing cybercrime pandemic.
Read more...
---
SAFPS warns against advance-fee scam
News Security Services & Risk Management
The Southern African Fraud Prevention Service (SAFPS) has warned consumers of an advance-fee scam where the perpetrator is falsely presenting themself as a representative of the SAFPS.
Read more...
---
Fire prevention in your home or business?
Fidelity Services Group Fire & Safety Security Services & Risk Management
A recent fire at a nightclub in Boksburg has once again highlighted the importance of fire safety for both homes and businesses. When a fire breaks out, the consequences can be devastating.
Read more...
---