printer friendly version
Operators and post-traumatic stress disorder
May 2013
CCTV, Surveillance & Remote Monitoring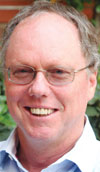 Operators are in positions where they have to view traumatic events at times. A colleague recently gave the example of an operator who viewed a serious accident where the roof of a car was sheared off after some high speed driving and the driver was decapitated. The operator, zooming in, viewed a horrific scene of the after results of such an incident.
In a training course in the UK that I was assisting in, the trainer was discussing anxiety signs which was supposedly aimed at detecting suspicious people during viewing. However, the discussion turned to anxiety among operators themselves, and during the discussion one of the operators became distraught and left the room. I followed and during the subsequent talk with him, it turned out that the training had made him remember an episode where, while viewing the platform, he had seen somebody jump in front of a train and he had to use the camera to investigate the scene after the incident had occurred.
Working in the area of surveillance with a number of clients, I also often see scenes that would make many people emotionally distraught. While these can occur in what is probably a minority of CCTV control rooms, it is a situation that a number of operators have to live with on a daily basis.
Post-traumatic stress is often seen as a critical issue for those involved in traumatic events. For example, there are often comments on aspects of police involvement in their daily work, or emergency workers who have to deal with the outcomes of events. Yet relatively little attention is paid to CCTV operators who may watch such scenes, sometime repeatedly as they have to assemble evidence for a case or investigation.
There is no sanitising of the material that occurs during TV broadcasts, or warnings that sensitive viewers may not want to watch the following footage. The sense of viewing the scene but being helpless to intervene is one of the factors that contribute to such stress, as with the training example mentioned above. Where operators can intervene and affect a positive outcome, there is some sense of accomplishment. However, the helplessness that goes with seeing an event unfolding and not being able to influence it seems to contribute to the trauma. Repeated events with no interventions are likely to exaggerate the effects. Extreme physical violence or severe injuries are also likely to make memories more vivid.
There are a number of symptoms of post-traumatic stress, although these may be suppressed for some time and then emerge in reaction to other 'trigger' events that take people back. Some of these symptoms go directly to the requirements for CCTV. For instance, avoiding certain camera scenes or conditions that are overly sensitive, tiredness from lack of sleeping, lapses in concentration, outbursts of anger or withdrawal from people and situations, and general irritability.
Substance abuse as a way of coping is also common in people, and frequent absences from work and increased incidents of sickness may also reflect such difficulties. It is important to consider things in home environments, rather than just work. It is possible for people to cover up or act normal at work, while things spill over within the home environment in deteriorating relationships.
Organisations with CCTV in sites in which incidents may cause such trauma may need to consider the selection of people who are less likely to be affected by trauma type conditions, and where such incidents do occur, provide debriefing, counselling and on-going support for personnel. Already it is common practice to ensure employees involved in events such as bank robberies go for counselling. It seems there is a need for a policy and procedures in CCTV operations for handling of situations following trauma generating events. It is also important that there is training for control room supervisors and managers to effectively debrief their operators following events, and to be on the lookout for post-traumatic stress symptoms.
Dr Craig Donald is a human factors specialist in security and CCTV. He is a director of Leaderware which provides instruments for the selection of CCTV operators, X-ray screeners and other security personnel in major operations around the world. He also runs CCTV Surveillance Skills and Body Language, and Advanced Surveillance Body Language courses for CCTV operators, supervisors and managers internationally, and consults on CCTV management. He can be contacted on +27 (0)11 787 7811 or [email protected]
Credit(s)
Further reading:
Turkish university installs IDIS surveillance
CCTV, Surveillance & Remote Monitoring Products
IDIS video streamlines complex surveillance systems for learning institution, upgrading a 350-camera system with 24/7 control room monitoring to transform security for Social Sciences University of Ankara (ASBU).
Read more...
---
Brighter, greener, and smarter
Dahua Technology South Africa Products CCTV, Surveillance & Remote Monitoring
Dahua Technology released its new Dahua CH II Series Indoor Fine Pixel Pitch LED display, providing visual clarity and promoting energy efficiency and sustainability.
Read more...
---
Smart water management
Axis Communications SA CCTV, Surveillance & Remote Monitoring Integrated Solutions
South Africa is currently facing a water crisis, with scarcity and inefficient water management posing significant challenges to sustainable, consistent access to water. Smart technology and powerful partnerships may offer a proactive solution to SA's water crisis.
Read more...
---
Helping retailers optimise monitoring and security
Guardian Eye Retail (Industry) CCTV, Surveillance & Remote Monitoring
From a smart retail perspective, it is crucial to understand that monitoring stock and other assets through camera surveillance and a variety of Internet of Things (IoT) sensors stretches further than the stores themselves.
Read more...
---
Empowering Istanbul's public transportation
Dahua Technology South Africa CCTV, Surveillance & Remote Monitoring Integrated Solutions
Dahua's intelligent transportation solution, using technologies like DSM and AI-based passenger flow counting, has facilitated an intelligent system upgrade for nearly 6 400 minibuses and electric buses in Istanbul.
Read more...
---
Smart manufacturing redefined
Hikvision South Africa CCTV, Surveillance & Remote Monitoring Industrial (Industry)
AI and intuitive visualisation technology allows managers to monitor manufacturing sites, production, and operational processes, and to respond in real time in the event of an issue – helping to drive efficiency and productivity.
Read more...
---
AI is getting smarter, and critical infrastructure is set to benefit
Axis Communications SA CCTV, Surveillance & Remote Monitoring
With technology advancing at an astonishing pace, AI has emerged as a defining trend in today's business arena. Enterprises across all sectors are prioritising this technology, embracing its transformative potential to drive change and growth.
Read more...
---
Collaboration delivers integrated and holistic security
Guardian Eye CCTV, Surveillance & Remote Monitoring News Integrated Solutions
Guardian Eye and Lytehouse have partnered to integrate their speciality solutions and provide a holistic security offering that overcomes the fragmentation of security systems and services.
Read more...
---
Manage security systems remotely
Hikvision South Africa CCTV, Surveillance & Remote Monitoring IT infrastructure Products
Hikvision launched a new generation of smart managed switches that, in conjunction with the Hik-Partner Pro mobile app, enable installers to remotely deploy and configure security systems with comprehensive operation and maintenance capabilities.
Read more...
---
Synology enhances functions for advanced surveillance integration
Technews Publishing CCTV, Surveillance & Remote Monitoring IT infrastructure Products
With the capability to function as both an API client and server, Surveillance Station offers a versatile platform for integration, whether it's embedding video streams into other platforms or overlaying external data onto recorded video.
Read more...
---