printer friendly version
Are wars being privatised?
April 2013
News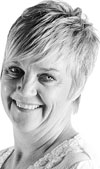 Jenny Reid
The true cost of war is being masked by the secretive and largely unaccountable activities of a private security industry, according to a new UK study. More scary still, if such developments are left unchecked the question might seriously be asked: Are wars on the way to being privatised?
The invisible costs of war – both in terms of casualties and financial resources – are not reported and are hard to find because private contractors are not subject to the same reporting structures and laws as the regular military, and many of their activities are protected from Freedom of Information requests.
The report The Private Security Industry and Neoliberal Imperialism – Mapping the Terrain says private security firms – usually run by former senior figures in the military, civil service or politics, are increasingly taking on the role of the military services, but are not subject to the same scrutiny.
The paper recently carried in the journal Organization maintains that private contractors are widely used by states such as Britain and the United States. In conflict zones such as Iraq and Afghanistan, contractors undertake both military activity and roles such as guarding bases, commercial enterprises and government installations; providing escort services for convoys; or body guarding individuals, according to the study. This creates opportunities for investment in the private security industry, at the same time as reducing the financial burdens that military interventions traditionally bring to the occupying state.
The paper's authors, Richard Godfrey, Jo Brewis, Jo Grady and Chris Grocott, all academics at the University of Leicester School of Management, argue that the failure to establish appropriate regulation has resulted in a lack of transparency and accountability. It also argues that the private security firms and governments that employ them should be more open about the way the industry is organised and managed.
Secrecy over the employment of civilians for roles previously undertaken by the military hampers any real attempt at greater public and political debate, say the authors. "These are commercial organisations that form a global industry worth billions of pounds and which impacts on thousands of lives – civilian and military," comments the study.
"The lack of oversight and reporting hides the true costs of current military activity. The death and injury count for private contractors is not recorded and there is even less data on the deaths and injuries they cause in any theatre of operations."
Since 1990 the private security industry has witnessed a decade-on-decade market growth rate of 100% and in 2010 the industry's British arm won a record £29m in government contracts for operations in Afghanistan alone.
As state powers are delegated to the private sector, the study identifies "the emergence of a new security-industrial complex" being run largely by social élites made up of former senior military, public officials and government ministers.
A South African rendition?
The war against terrorism is 'necessarily murky' say the people and organisations waging it. It is so opaque that we will probably never know the extent of it, although some thought provoking revelations are contained in a new report by the Open Society Justice Initiative titled Globalising torture: CIA secret detention and extraordinary rendition.
"It shows just how much of that global assistance was aimed directly at facilitating torture, shoring up the US in its use of extralegal means to fight terrorism," says Nicole Fritz, director of the Southern Africa Litigation Centre. "More than 25% of all states are named in the report as providing support to secret detention and rendition programmes 'designed to place detainee interrogations beyond the reach of law'. It sketches a concerted effort by states to keep these detainees off the legal map. SA is among the states named."
Two cases specifically involving SA are mentioned in the report, the first involving detainee Saud Memon, a Pakistani implicated in the killing of Wall Street Journal journalist Daniel Pearl. Memon is said to have been 'extraordinarily rendered' from SA to the CIA in 2003. A later case, also involving a Pakistani, Khalid Rashid, rendered by SA to Pakistan, came to light only because of the persistence of people willing to act on his behalf before SA's courts.
"Yet," notes Fritz, "if SA has associated itself with the excesses of the fight against terrorism and conducted itself in dark shadows, it has also sought to carefully map its own response to terrorism within a legal landscape.
"The fact that SA's legislature has sought assiduously to keep SA's response to terrorism, even beyond its borders, within a legal framework makes it all the more inexplicable that SA's executive, under cover of secrecy, allowed SA's territory to be used as staging ground for extralegal means. And it makes it necessary that the executive disclose the extent of its involvement in rendition efforts."
For more information contact iFacts, +27 (0)82 600 8225, jenny@ifacts.co.za
Credit(s)
Further reading:
TAPA: The role of an effective treasury function in business risk management
June 2019, Technews Publishing , News
Neil Le Roux, the Founder of Diligent Advisors will speak at the TAPA SA (Transported Asset Protection Association) annual conference on 26 July 2019.
Read more...
---
From the Editor's desk: No really, take it seriously
July 2019, Technews Publishing , News
Cybersecurity is a topic that has been done to death in the media. The blanket coverage has been so great that people, even the few that realised the danger, have started to gloss over the issue, barely ...
Read more...
---
AI to grow in MEA
July 2019 , News
Annual spending on artificial intelligence in the Middle East and Africa to top $530 million by 2022.
Read more...
---
Ingo Mutinelli moves to IDEMIA
July 2019, Technews Publishing, IDEMIA , Editor's Choice, News
IDEMIA, the security and identity management company has announced that Ingo Mutinelli will be taking on the post of regional sales director for the southern Africa region.
Read more...
---
TAPA EMEA appoints Thorsten Neumann as president and CEO
July 2019, TAPA (Transported Asset Protection Association) , News, Asset Management, EAS, RFID
The Transported Asset Protection Association (TAPA) has appointed Thorsten Neumann as its first full-time president & CEO.
Read more...
---
Transom Capital Group Acquires Pelco
July 2019 , News, CCTV, Surveillance & Remote Monitoring
Transom Capital Group (Transom), an operations-focused middle market private equity firm, announced it has acquired Pelco from Schneider Electric.
Read more...
---
Residential Estate Security Conference 2019: Integrating man and machine for effective security and operations
July 2019, Technews Publishing , Editor's Choice, News, Residential Estate (Industry), Conferences & Events
The Residential Estate Security Conference 2019 will delve into how estates and their service providers can better integrate man and machine for more effective security and operations.
Read more...
---
Milestone appoints new VP for research and development
July 2019, Milestone Systems , Editor's Choice, CCTV, Surveillance & Remote Monitoring, News
Milestone Systems has appointed Tom Bjerre as its new VP for research and development. He will oversee planning, development, testing and release of Milestone Systems' video management software.
Read more...
---
Child fingerprint identification solution
July 2019 , News, Access Control & Identity Management
Gavi, NEC, and Simprints to deploy world's first scalable child fingerprint identification solution to boost immunisation in developing countries.
Read more...
---
Johnson Controls launches Technology Contracting in Africa
July 2019, Johnson Controls , Editor's Choice, News, Security Services & Risk Management
To address the growing challenge of planning, integrating and maintaining a multitude of different, highly connected systems, Johnson Controls is launching Technology Contracting in Africa.
Read more...
---