printer friendly version
Facilities management trends
1 January 2013 Integrated Solutions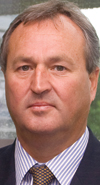 Phil Gregory
The globalisation of facilities management (FM) has come about as the result of the rising cost of space and maintaining that space. Real estate property and facilities management are, for most organisations, the second or third highest cost of running a business. This puts it on the executive's radar, making it a strategic issue. For multinationals, globalisation of FM strategies is delivering the desired efficiencies and driving greater value from their built assets. For everyone else, the globalisation of FM is creating a solid body of industry specific benchmarks and best practices, and new and innovative approaches are emerging.
So what trends will we see in the global FM industry over the next five years?
There will be increased use of sophisticated cost and performance data from property assets, enabling better global benchmarking to drive improved efficiency and effectiveness of buildings. The globalisation of the industry will continue as organisations seek to consolidate their strategies for buildings. The evolution of smart buildings will also have an impact on FM, with intelligent building technologies used to control heating/cooling, security and energy consumption from anywhere in the world.
Provide multiple services
These trends are likely to create a clear distinction between mere aggregators of FM services (general maintenance) and FM service providers that can provide the gamut of services, such as property portfolio management, design, project management, integrated technologies, strategic consulting, and energy and facilities management services. These services are underpinned by world-class service level agreements that deliver the value organisations need to see.
The key issues are reducing costs and optimising the value of built assets. For that you need to be able to assess and optimise performance of the assets at a number of levels, and have the monitoring and evaluation frameworks in place to maintain and refine performance, continually taking advantage of new technologies, approaches and solutions. Real time data provides the foundation to achieve all of these benefits. Integrated building management systems provide the technological intelligence to measure and monitor, but also control. And with the tools in place, little replaces the advantage a dedicated provider of specialised and/or integrated FM services can offer.
What are the multinationals doing?
There are huge benefits to be gained through use of a single outsourced supplier with global reach that can manage an entire real estate property portfolio. Organisations like IBM, Verizon and the BBC, GlaxoSmithKline and Bristol-Myers Squibb, BP and Shell, have achieved the ideal of working with real-time data. They understand what they are achieving and where they can improve with regards to their built assets, and have a number of strategic options to select from. For them, FM is about ongoing improvements in health and safety, security and environment, and about pursing productivity and operational excellence. It is also about introducing innovative, scalable and sustainable solutions, together with their FM service provider, to unlock future value.
Clearly, on a large scale, a global portfolio approach to managing facilities and resources delivers meaningful financial and operational benefits. Organisations want to maintain a high quality, environmentally friendly work environment for employees, achieve operating efficiencies and improve overall business performance, but challenges and requirements differ across industries. Global FM service providers have built expertise in a number of markets, like oil and gas, pharmaceuticals, finance and corporate, communications, and deliver competitive advantage to clients in these sectors through a focus on continuous improvement. These benefits will apply equally to smaller organisations within industry sectors who make use of outsourced, professional FM. Staying on trend is important. In this case, it can impact organisational competitiveness. If real time data and integrated FM have not yet occurred to you, it may be time to raise the issue.
For more information contact Johnson Controls Global Workplace Solutions, +44 (0)1252 346409, John.P.Davies.jci.com, www.johnsoncontrols.com
Credit(s)
Further reading:
Storage is essential for a comprehensive cybersecurity strategy
Integrated Solutions Cyber Security
Cyber resilience is the ability of an enterprise to limit the impact of security incidents by deploying and arranging appropriate security tools and processes.
Read more...
---
System integrators and surveillance
Technews Publishing Stallion Security G4S Secure Solutions SA Integrated Solutions
Hi-Tech Security Solutions asked two system integrators if they are seeing an upturn in the market and if projects are back on track despite the economic slowdown and supply chain chaos?
Read more...
---
2022 trends in video surveillance
Eagle Eye Networks Editor's Choice CCTV, Surveillance & Remote Monitoring Integrated Solutions
Eagle Eye Networks predicts what will impact the video surveillance industry in the coming year and how to seize opportunities and forge a path to success, even amid ongoing uncertainties.
Read more...
---
Leaning into the edge
Technews Publishing Axis Communications SA Forbatt SA Hikvision South Africa Editor's Choice CCTV, Surveillance & Remote Monitoring Integrated Solutions IT infrastructure
Video storage and analytical processing, with the help of artificial intelligence on the edge, is simple today with the powerful and advanced camera technology we have available.
Read more...
---
Brewing a surveillance solution
CCTV, Surveillance & Remote Monitoring Integrated Solutions Products
VIVOTEK architects a surveillance enhancement solution for a century-old Japanese brewery comprising 260 devices, including 10 PoE network devices managed using the VAST 2 video management system.
Read more...
---
Supporting security officers
Betatrac Telematic Solutions CCTV, Surveillance & Remote Monitoring Integrated Solutions
Body-worn cameras provide a wide range of benefits to security companies and BetaTrac has recently seen a substantial increase in demand.
Read more...
---
Edge AI helps you re-imagine your security
CCTV, Surveillance & Remote Monitoring Integrated Solutions
Edge AI is a system that uses machine learning algorithms to process data generated by a local hardware device to make independent decisions in real time, without having to connect to the cloud or the internet.
Read more...
---
AI in video analytics
Axis Communications SA CCTV, Surveillance & Remote Monitoring Integrated Solutions
AI (artificial intelligence), has been developed and debated ever since the first computers were invented, and while the most revolutionary incarnations are not yet here, AI-based technologies are widely used today.
Read more...
---
An open OS and camera app store
CCTV, Surveillance & Remote Monitoring Integrated Solutions
Need new AI analytics? Azena's open OS and app market allows you to pick and choose AI apps and install them on your camera with ease.
Read more...
---
Tracking surveillance into the future
Technews Publishing Bosch Building Technologies Cathexis Technologies Axis Communications SA Arteco Global G4S Secure Solutions SA Editor's Choice CCTV, Surveillance & Remote Monitoring Integrated Solutions
Hi-Tech Security Solutions asked six industry experts to join us around a table to discuss the state of the surveillance industry and where it is going.
Read more...
---