printer friendly version
The concept of security risk assessment
November 2012
Security Services & Risk Management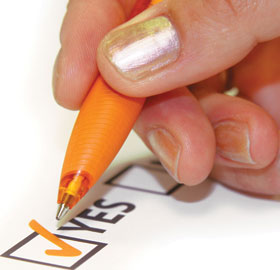 People do not understand the concept of security risk assessment.
Why did the concept of security risk assessment start?
Security risk assessments started because of the fact that security in South Africa was approached the wrong way from the start. People are still seeing security the same as people did in the 1980s, even though we have 2012 methods of crime. It creates the impression that home owners and business owners have become stagnant in the area of security.
The security risk assessment is the new way of handling security, as criminals have long ago started using technology to their advantage, whereas most home and business owners still cling to security measures and procedures of decades ago. And that is why there is so much crime in homes and businesses. Nobody wants to listen. People think their security is 100% sufficient, but when you look at the available crime-statistics, it proves the opposite.
If having a security risk assessment done is so important, why do so few people do it?
I interviewed 245 units (commercial and residential) who admitted sharing this fatalistic outlook, who confided that they did not mind the thought of being robbed. When asked how that was possible, they expressed confidence that any losses they suffered would simply be covered by insurance. Needless to say, this unacceptable attitude will eventually lead to erosion of personal and commercial wealth over the long term. Something needs to change.
As security professionals, our job is to not give up. We have to keep educating and convincing those in leadership positions; CEOs, MDs, home owners and business owners of the importance of commissioning regular security risk assessments. If a person has the right security in place, it is a life empowerment. It is difficult to change existing perceptions, but this is the challenge we need to face.
If everyone's security is sufficient, why is there still so much crime in South Africa?
There is a difference between selling a link to armed response or selling a guard, and providing customers with a solution. Although it is good to have that armed response link or a guard, it is not where security ends, as it is only a small part of an intricate security solution. This is where the security risk assessment comes into play as it provides you with that complete security solution as we take all the relevant aspects into consideration.
Can my security service provider do a security risk assessment?
No, security companies would love to do security risk assessments, and they tell the public that they can do it, but unfortunately they cannot. The reason is that they are not independent and unaffiliated. An independent company, unaffiliated to any security service provider or supplier can be objective in their assessments, and also write an objective security plan, giving you the best solution to eliminate your security risks.
The focus is firstly to find that home or business's security vulnerabilities, secondly to then address those risks, and thirdly to put that home or business owner in control of their security.
When should I have a security risk assessment done?
When having plans drawn up for your new home or business premises, it is advisable to first have a security risk assessment done which will allow you to incorporate those suggested measures into the plans, so then your security can be built into the structure from the start. I respect architects but they do not have any security training, so they will just draw the plans for you without ever considering your security risks.
Aside from being common practice among organisations to periodically re-assess on-site security measures, a recent security breach, a desire to reduce costs without compromising safety, or the need to evaluate the security measures offered by the organisation are all excellent reasons to authorise a professional, independent security risk assessment. The same applies when you move into a new building or just prior to moving in.
What is the purpose of having a security risk assessment?
Our goal is to put everyone back in control of their own security, hence the name of our company: Alwinco, which stands for Always In Control. You must make the choices regarding your security; you must have the necessary information regarding your security system, and based on that information make decisions.
A security risk assessment also brings the whole family together under a 'security umbrella'. Each family member must know what to do and what is expected of them when a perpetrator enters the property. As part of a security risk assessment, this is what we call 'awareness training', during which we tell you certain things that each family member must be aware of, and make you attend to certain things that must become a habit etc. This is important because each member of the family's focus on security must be in line with each other in the event of danger.
How often must I have a security risk assessment done?
It is important that you read that security risk assessment every three to six months to ensure that you have addressed all the risks that were identified and stay with security plan. When your assessment is older than two years, you need to have another one done, to ensure that your security is up-to-date and sufficient to protect you against crime, because you must always keep in mind that crime and crime tactics evolve.
A security risk assessment also gives you information on the current status of your security and based on that information you will know whether to improve your security or not.
For more information contact Alwinco, +27 (0)71 319 4735, aviljoen@alwinco.co.za, www.alwinco.co.za
Further reading:
BT launches new security platform
Security Services & Risk Management
Relentless growth and ever-changing nature of the threat landscape dictates a new, proactive approach to cybersecurity. Eagle-i addresses the more than 50% increase in malware traffic over the last six months.
Read more...
---
The crucial double check
Security Services & Risk Management
Andrea Babbs, UK general manager, VIPRE SafeSend, emphasises the importance of implementing a crucial double check to improve email security culture.
Read more...
---
The state of the distribution market
ESDA (Electronic Security Distributors Association Bosch Building Technologies Dark Horse Distribution Elvey Security Technologies Regal Distributors SA G4S Secure Solutions SA Editor's Choice Security Services & Risk Management
The distribution industry has evolved over the years and its current challenges simply mean another change is in the wind, for those who can take the next step.
Read more...
---
Training that delivers
Technews Publishing Leaderware ESDA (Electronic Security Distributors Association BTC Training Africa Editor's Choice Security Services & Risk Management Conferences & Events Training & Education
Hi-Tech Security Solutions hosted a virtual conversation to address the challenges and solutions related to effective and measurable training and education in the security industry.
Read more...
---
The importance of traceable records
Technews Publishing Editor's Choice Security Services & Risk Management
Traceable records streamline performance management, training, evidence records and reduce fraud, corruption and criminal activities.
Read more...
---
Creating the district ID database
Technews Publishing Agriculture (Industry) Security Services & Risk Management
Continuing his series on preparing for and preventing farm attacks, Laurence Palmer discusses developing an identity system for districts at risk.
Read more...
---
Expand your security company offering with mySOS
Security Services & Risk Management
Expand your existing security solutions with a mobile, branded panic button from mySOS. You can now protect your existing client base beyond the perimeter of their property and add real value.
Read more...
---
Is industry inertia keeping SIM-swap fraud alive?
Security Services & Risk Management
SIM-swap fraud has been around for decades and according to the latest SABRIC figures, incidents increased 91% year-on-year when looking at digital banking fraud across all platforms.
Read more...
---
Personal security awareness
LD Africa Security Services & Risk Management
Whether it's our homes, cars, family, businesses or assets, personal security is something that has to be considered daily.
Read more...
---
Threat level raised to Omega Status (plan for the worst)
Security Services & Risk Management
It is the security industry that is implementing the health protocols on the ground. They take the temperatures of people, manage the movement of people and are the ones criticised.
Read more...
---