printer friendly version
The role of mobile camera surveillance vehicles
September 2012
News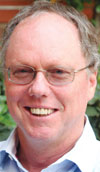 Recent South African developments have shown the need for more in-depth CCTV coverage in conflict situations to allow a visual account of situations and provide evidence of what happened and responsibilities.
Given that CCTV can quite simply never cover the entire scope of a large area, the role of mobile CCTV surveillance vehicles or trailers has again been highlighted. Even where police or an organisation needs to deal with CCTV coverage of a large area, the potential for a mobile vehicle solution is that it can be dispatched to cover specific incident or focus points in depth within that area.
Many cases of political, labour or civil violence have relied on news agency coverage to get perspectives on what happened. Yet even with multiple news agencies on a site, there is no guarantee that developments can be fully seen in context. This is probably partly because reporters themselves are often under threat. To hold a news camera steady in the face of imminent danger takes a special kind of person, and the reporter fatalities coming out of regions such as the Middle East shows the potential consequences. What is displayed on the news also meets broadcasters' needs for attracting viewers. The need for a protected vehicle that is part of the responsible police or organisation protection function is highlighted under these kinds of circumstances.
Evidence and auditing
UK police have a sophisticated approach to CCTV besides their standard city centre cameras, including mobile vehicle based surveillance camera units and even lapel cameras worn by individual police officers. While much of this footage is intended to generate evidence of crime or other offences, the footage is also seen as essential in providing a visual audit of what occurred on the ground at specific points. It effectively holds both the public as well as the police responsible for their actions. In scenarios where there are politically loaded issues, the cameras can provide a more measured perspective than the sensationalising of news items broadcasters have to show to get audience. This occurs already in some high profile cases in the UK.
CCTV can potentially quieten down a situation where people are aware that they are being watched. However, where emotions are too high, there is a good chance that people will ignore the cameras, or potentially even target them. Certainly where crimes of passion have been committed in front of cameras, perpetrators have often been in no emotional condition to think clearly about their actions or even think about the existence of cameras. The preventative role is therefore likely to be limited to trying to defuse the initial conflict situation. Once things get heated, the role is likely to shift to facilitating informed response, handling of emergencies, and collection of data to allow investigation of settings and auditing of the respective behaviours of all parties involved.
Mobile surveillance for any situation
Mobile CCTV surveillance vehicles or trailers are becoming increasingly available as suppliers move to provide solutions. These often have sophisticated radio and communication systems and can even be used as mobile command posts. With thermal cameras in addition to normal CCTV, sensors of various types, armoured protection, 4x4 capabilities and the ability to reposition to suit the terrain, they provide a versatile solution to data gathering, intelligence, operational capabilities and an extensive auditing role.
In other situations, they provide a simple way of getting cameras to out of the way places where they are not expected, to detect things like cable theft. If a mobile CCTV vehicle or trailer is used, it needs to be integrated effectively with other policing or protection functions and the command structure.
It also needs to have appropriate protection and there is a clear need for skilled and highly trained operators who are sensitive to conditions and have insight into body language and information needs. Besides conflict situations, however, mobile surveillance vehicles have demonstrated their effectiveness in a range of applications ranging from cable theft (where one user caught somebody in the first 10 minutes of use) to sporting events and crime hot spots.
There is still likely to be a reliance on news camera footage in incidents which occur in public areas. Major news agencies have the capacity to deliver sophisticated camera equipment to sites almost anywhere. Their footage can also still be looked at from an objective point of view, independent from possible sensational viewing.
There is an obvious operational role to having a mobile CCTV vehicle which has significant advantages. However, in a world where everybody else has a camera, or at least a cellphone camera feature, police and organisations need to have their own recourse to demonstrating critical issues and to have evidence to refute claims against them.
Dr Craig Donald is a human factors specialist in security and CCTV. He is a director of Leaderware which provides instruments for the selection of CCTV operators, X-ray screeners and other security personnel in major operations around the world. He also runs CCTV Surveillance Skills and Body Language, and Advanced Surveillance Body Language courses for CCTV operators, supervisors and managers internationally, and consults on CCTV management.
He can be contacted on +27 (0)11 787 7811 or [email protected]
Credit(s)
Further reading:
Paxton opens first experience centre in South Africa
Paxton News Access Control & Identity Management
The new Paxton Experience Centre in Johannesburg is now open and welcoming security installers and end users who want to see Paxton's products in action.
Read more...
---
Paratus signs re-seller agreement with Starlink for Africa
News IT infrastructure
Pan-African telco and network services provider Paratus Group announced it has entered an agreement as a distributor for Starlink's high-speed services across the African continent, available immediately in Mozambique, Kenya, Rwanda and Nigeria.
Read more...
---
4IR is opportunity
News
In South Africa, digitalisation remains 'at a nascent stage' which means significant work still has to be done when it comes to addressing skills development around 4IR in the country.
Read more...
---
Five ways to reduce your cyber insurance premiums
Security Services & Risk Management News
With the global costs of cybercrime expected to soar to $13 trillion within the next five years, cyber insurance is booming as organisations try to mitigate the risk of financial losses.
Read more...
---
Client satisfaction boosted by 85% at Thungela Mine
Thorburn Security Solutions News Security Services & Risk Management Mining (Industry)
Thorburn Security, a division of Tsebo Solutions Group, has announced its recent collaboration with Kwa-Zulu Natal security company, Ithuba Protection Services, as part of its Enterprise Supplier Development (ESD) initiatives across Africa.
Read more...
---
Fidelity SecureFire steps into critical fire response space
News Fire & Safety
With the majority of fire stations around the country being crippled by a lack of resources to offer effective responses, Fidelity Fire Solutions has launched its own 'first responder' model, Fidelity SecureFire.
Read more...
---
The state of edge security report
News IT infrastructure
Edge computing has grown from being a niche use case in a handful of industries to offering a major opportunity for enterprises across industries to spread computing power around the world.
Read more...
---
CHI selects NEC XON as trusted cybersecurity partner
News Cyber Security Industrial (Industry)
CHI Limited, Nigeria's leading market player in fruit juices and dairy products, has engaged in a strategic cybersecurity partnership with NEC XON, a pan-African ICT systems integrator.
Read more...
---
Collaboration delivers integrated and holistic security
Guardian Eye CCTV, Surveillance & Remote Monitoring News Integrated Solutions
Guardian Eye and Lytehouse have partnered to integrate their speciality solutions and provide a holistic security offering that overcomes the fragmentation of security systems and services.
Read more...
---
Kaspersky appoints new GM for Africa
News Cyber Security
Kaspersky has announced the appointment of Andrew Voges as the new General Manager for Africa to boost regional market positioning and enterprise protection.
Read more...
---