printer friendly version
POPI and the cloud
August 2012
Security Services & Risk Management
In my previous article I gave a short breakdown of the new proposed Protection of Personal Information Act (POPI) and highlighted some of the issues that entities might encounter in terms thereof, especially when outsourcing processes to third parties.
In this article, we will have a closer look at POPI and cloud computing. As promised, I will deal with some of the questions one needs to ask your potential cloud service provider before entering into an agreement. But first, I will aim to dispel a common POPI myth that has been manifested by cloud doomsayers in the advisory sphere.
Myth: moving information or data to the cloud is bad for securing such information or data in terms of POPI.
The fact is that employee malice and negligence cause the majority of data breaches worldwide and unauthorised access (e.g. hacking) is on the increase. You should therefore rather ask yourself whether your in-house system is better configured to provide superior security measures than the proposed cloud provider. So yes, moving data to the cloud can be a bad thing if the provider has weak security measures. But it is an absolute myth if you utilise a provider that assists your company to manage the integrity, confidentiality, retention of and access to information or data by bringing skill, manpower, experience and superior technologies.
Fact: whatever version of the cloud your company wants to use, cloud issues in terms of POPI are the same. Whether public, hybrid or private, the key issue is the security of your information or data. A second and equally relevant issue is the location thereof, which can be seen as a particular aspect of information or data security.
Remember, when outsourcing personal information to a cloud provider, POPI places the responsibility for the security of such information squarely on your company.
Security in this context can therefore be seen from two perspectives:
* You must ensure that the provider processes your information or data only with your company's knowledge or authorisation;
* You must ensure that the provider secures the integrity and confidentiality of information in its possession or under its control, by taking appropriate, reasonable technical and organisational measures to prevent:
- loss of, damage to or unauthorised destruction of such information; and
- unlawful access to or processing of such information.
POPI further necessitates that this must be governed by a written contract between you and the cloud provider.
* So before entering into such an agreement with a cloud provider, it might be good to first consider asking some of the following questions:
* Will my company have continued access to its information or data (backup and disaster recovery measures) irrespective of the information or data's location?
* Can you provide me with assurances that unauthorised access to my company's information or data is prevented (covers both protection against external hacking attacks and access by the cloud provider's personnel or by other users of the data centre)?
* Do you have adequate oversight of any sub-processors (irrespective of their location) you use or might use and subsequent to that, do you have the necessary agreements and contracts in place to ensure the security of my company's information or data?
* Do you have sufficient procedures in place in the event of a data breach that would enable my company to take the necessary actions in terms of POPI?
* Could you provide my company with a guarantee in the contract that it will have the right to remove or transfer its information or data at any time?
These few questions are mainly based on European precedent and companies or entities are therefore well advised, in addition to having received answers in the affirmative, to conduct a POPI detailed technical analysis incorporating an audit of the cloud provider.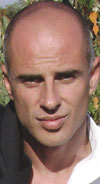 Francis Cronjé
For more information contact Francis Cronjé, francis@franciscronje.com, www.franciscronje.com
Further reading:
Off-grid power solution for residential estate
Editor's Choice Security Services & Risk Management Residential Estate (Industry) Products
Coral Beach Estate, an upmarket residential estate based in East London, has been struggling with load shedding and power outages due to South Africa's energy crisis, as well as the vandalism of its power infrastructure.
Read more...
---
SafeCity Guarding rolls out across 14 suburbs in Johannesburg
News Security Services & Risk Management
In a major drive to provide communities across Johannesburg with additional safety, Vumacam, in partnership with Fidelity ADT and other security providers across the region, rolled out the innovative SafeCity Guarding initiative in 14 suburbs.
Read more...
---
FleetDomain underpins Afrirent's value proposition
Logistics (Industry) Security Services & Risk Management
Afrirent, a 100% female black-owned fleet management company, has been relying on FleetDomain software for a number of years to help it deliver outstanding service to a growing number of clients.
Read more...
---
Choosing an inferior lithium battery can be detrimental and unsafe
Uniross Batteries Security Services & Risk Management Products
South Africans looking to mitigate the impact of load shedding by installing a solar system for their home must do so through an accredited installer or electrician to avoid insurance claims being rejected.
Read more...
---
Employee screening, a hiring necessity or an invasion of privacy?
Security Services & Risk Management
There is a fine line between checking a potential employee's qualifications and references, and investigating aspects of their lives that have nothing to do with their job application.
Read more...
---
Keeping students, staff and communities safe
Vumacam News CCTV, Surveillance & Remote Monitoring Security Services & Risk Management
South African schools are facing increasing security challenges, making effective surveillance systems more important than ever. To address this issue, Vumacam is offering advanced security solutions with security partners, aimed at keeping students, staff, and the community safe.
Read more...
---
Technology is key to securing physical and cybersecurity
Education (Industry) Security Services & Risk Management
The interpretation of security in educational institutions depends on whom you are talking to and whether their focus is on the physical security of the institution, its assets and its people, or its information and communication technology perspective.
Read more...
---
Recession? Do not skimp on cybersecurity
Cyber Security Security Services & Risk Management
While economists are studying their crystal balls, businesses have to prepare for the worst, and preparing for a recession means cutting costs and refocusing resources; however, they must ensure they do not end up creating an enormous risk.
Read more...
---
Security versus functionality: avoiding end user revolt
Business Connexion t/a BCX Security Services & Risk Management
When the business puts mechanisms in place to secure its infrastructure, but these hinder users from being productive, users will always find a way around them, inadvertently creating security risks.
Read more...
---
Security starts with a layered approach
Security Services & Risk Management
It is very easy to become completely overwhelmed when thinking about security options for your home or place of work. Wahl Bartmann suggests people think about their security plans in a layered approach.
Read more...
---