printer friendly version
POPI and the cloud
August 2012
Security Services & Risk Management
In my previous article I gave a short breakdown of the new proposed Protection of Personal Information Act (POPI) and highlighted some of the issues that entities might encounter in terms thereof, especially when outsourcing processes to third parties.
In this article, we will have a closer look at POPI and cloud computing. As promised, I will deal with some of the questions one needs to ask your potential cloud service provider before entering into an agreement. But first, I will aim to dispel a common POPI myth that has been manifested by cloud doomsayers in the advisory sphere.
Myth: moving information or data to the cloud is bad for securing such information or data in terms of POPI.
The fact is that employee malice and negligence cause the majority of data breaches worldwide and unauthorised access (e.g. hacking) is on the increase. You should therefore rather ask yourself whether your in-house system is better configured to provide superior security measures than the proposed cloud provider. So yes, moving data to the cloud can be a bad thing if the provider has weak security measures. But it is an absolute myth if you utilise a provider that assists your company to manage the integrity, confidentiality, retention of and access to information or data by bringing skill, manpower, experience and superior technologies.
Fact: whatever version of the cloud your company wants to use, cloud issues in terms of POPI are the same. Whether public, hybrid or private, the key issue is the security of your information or data. A second and equally relevant issue is the location thereof, which can be seen as a particular aspect of information or data security.
Remember, when outsourcing personal information to a cloud provider, POPI places the responsibility for the security of such information squarely on your company.
Security in this context can therefore be seen from two perspectives:
* You must ensure that the provider processes your information or data only with your company's knowledge or authorisation;
* You must ensure that the provider secures the integrity and confidentiality of information in its possession or under its control, by taking appropriate, reasonable technical and organisational measures to prevent:
- loss of, damage to or unauthorised destruction of such information; and
- unlawful access to or processing of such information.
POPI further necessitates that this must be governed by a written contract between you and the cloud provider.
* So before entering into such an agreement with a cloud provider, it might be good to first consider asking some of the following questions:
* Will my company have continued access to its information or data (backup and disaster recovery measures) irrespective of the information or data's location?
* Can you provide me with assurances that unauthorised access to my company's information or data is prevented (covers both protection against external hacking attacks and access by the cloud provider's personnel or by other users of the data centre)?
* Do you have adequate oversight of any sub-processors (irrespective of their location) you use or might use and subsequent to that, do you have the necessary agreements and contracts in place to ensure the security of my company's information or data?
* Do you have sufficient procedures in place in the event of a data breach that would enable my company to take the necessary actions in terms of POPI?
* Could you provide my company with a guarantee in the contract that it will have the right to remove or transfer its information or data at any time?
These few questions are mainly based on European precedent and companies or entities are therefore well advised, in addition to having received answers in the affirmative, to conduct a POPI detailed technical analysis incorporating an audit of the cloud provider.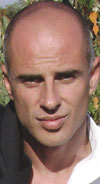 Francis Cronjé
For more information contact Francis Cronjé, [email protected], www.franciscronje.com
Further reading:
Employee screening trends
iFacts Security Services & Risk Management
Criminal record checks still the most popular background check conducted around the world, but global employee screening trends are changing according to iFacts.
Read more...
---
South African business readies for a journey to the cloud
Security Services & Risk Management
There is an increasing demand for cloud services in the country, driven by the need to use advanced technologies such as AI while also providing hybrid workers access to data, regardless of their location.
Read more...
---
What to do in the face of growing ransomware attacks
Technews Publishing Cyber Security Security Services & Risk Management
Ransomware attacks are proliferating, with attackers becoming more sophisticated and aggressive, and often hitting the same victims more than once, in more than one way.
Read more...
---
South Africa can accelerate its move to smart cities
Security Services & Risk Management
What global smart city leaders have in common is that they have built on, and developed existing infrastructure, transforming it iteratively; South Africa is well positioned to adopt this approach.
Read more...
---
Where does SA logistics stand as far as cybersecurity is concerned?
Logistics (Industry) Security Services & Risk Management
Lesiba Sebola, director of information technology at Bidvest International Logistics, says it is paramount to safeguard IT infrastructure given how central it has become to operations.
Read more...
---
The Deposita Protector 3000 d-s1
Deposita Security Services & Risk Management
The Protector 3000 d-s1, designed for medium-sized enterprises, improves the level of security at the business and helps optimise resources by streamlining cash-handling processes.
Read more...
---
Top fraud trends to watch in 2023
News Security Services & Risk Management
Even though financial concerns remain a significant obstacle for companies in implementing new anti-fraud technologies, 60% of businesses expect an increase in their anti-fraud technology budgets in the next two years.
Read more...
---
Be cautious when receiving deliveries at home
News Perimeter Security, Alarms & Intruder Detection Security Services & Risk Management
Community reports of residents being held up at their gate when collecting fast food deliveries at home are once again surfacing.
Read more...
---
Sasol ensures Zero Trust for SAP financials with bioLock
Technews Publishing Editor's Choice Cyber Security Security Services & Risk Management
Multi-factor authentication, including biometrics, for SAP Financials from realtime North America prevents financial compliance avoidance for Sasol.
Read more...
---
Protecting yourself from DDoS attacks
Cyber Security Security Services & Risk Management
A DDoS attack, when an attacker floods a server or network with Internet traffic to prevent users from accessing connected online services, can be costly in both earnings and reputation.
Read more...
---