printer friendly version
POPI and the cloud
August 2012
Security Services & Risk Management
In my previous article I gave a short breakdown of the new proposed Protection of Personal Information Act (POPI) and highlighted some of the issues that entities might encounter in terms thereof, especially when outsourcing processes to third parties.
In this article, we will have a closer look at POPI and cloud computing. As promised, I will deal with some of the questions one needs to ask your potential cloud service provider before entering into an agreement. But first, I will aim to dispel a common POPI myth that has been manifested by cloud doomsayers in the advisory sphere.
Myth: moving information or data to the cloud is bad for securing such information or data in terms of POPI.
The fact is that employee malice and negligence cause the majority of data breaches worldwide and unauthorised access (e.g. hacking) is on the increase. You should therefore rather ask yourself whether your in-house system is better configured to provide superior security measures than the proposed cloud provider. So yes, moving data to the cloud can be a bad thing if the provider has weak security measures. But it is an absolute myth if you utilise a provider that assists your company to manage the integrity, confidentiality, retention of and access to information or data by bringing skill, manpower, experience and superior technologies.
Fact: whatever version of the cloud your company wants to use, cloud issues in terms of POPI are the same. Whether public, hybrid or private, the key issue is the security of your information or data. A second and equally relevant issue is the location thereof, which can be seen as a particular aspect of information or data security.
Remember, when outsourcing personal information to a cloud provider, POPI places the responsibility for the security of such information squarely on your company.
Security in this context can therefore be seen from two perspectives:
* You must ensure that the provider processes your information or data only with your company's knowledge or authorisation;
* You must ensure that the provider secures the integrity and confidentiality of information in its possession or under its control, by taking appropriate, reasonable technical and organisational measures to prevent:
- loss of, damage to or unauthorised destruction of such information; and
- unlawful access to or processing of such information.
POPI further necessitates that this must be governed by a written contract between you and the cloud provider.
* So before entering into such an agreement with a cloud provider, it might be good to first consider asking some of the following questions:
* Will my company have continued access to its information or data (backup and disaster recovery measures) irrespective of the information or data's location?
* Can you provide me with assurances that unauthorised access to my company's information or data is prevented (covers both protection against external hacking attacks and access by the cloud provider's personnel or by other users of the data centre)?
* Do you have adequate oversight of any sub-processors (irrespective of their location) you use or might use and subsequent to that, do you have the necessary agreements and contracts in place to ensure the security of my company's information or data?
* Do you have sufficient procedures in place in the event of a data breach that would enable my company to take the necessary actions in terms of POPI?
* Could you provide my company with a guarantee in the contract that it will have the right to remove or transfer its information or data at any time?
These few questions are mainly based on European precedent and companies or entities are therefore well advised, in addition to having received answers in the affirmative, to conduct a POPI detailed technical analysis incorporating an audit of the cloud provider.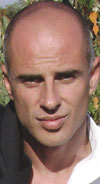 Francis Cronjé
For more information contact Francis Cronjé, francis@franciscronje.com, www.franciscronje.com
Further reading:
24-hour emergency response for staff
August 2019 , News, Security Services & Risk Management
The FirstRand Group has partnered with PanicGuard to create a 24-hour emergency response programme for staff.
Read more...
---
Keeping our changing environment secure
August 2019 , Editor's Choice, Security Services & Risk Management
For a crime to take place there needs to be a victim and a criminal who sees an opportunity. For a cybercrime to take place we need the same set of circumstances.
Read more...
---
The importance of real security risk assessments
August 2019, Sentinel Risk Management , Editor's Choice, Security Services & Risk Management, Residential Estate (Industry)
Andy Lawler, MD, Sentinel Risk Management, says a security risk assessment is an onerous task, but is not something estates can consider optional or a luxury item anymore.
Read more...
---
Risk assessment or product placement?
August 2019, Technews Publishing, Alwinco, SMC - Security Management Consultants , Editor's Choice, Security Services & Risk Management, Residential Estate (Industry)
Hi-tech security solutions asked a couple of experts to provide estate managers and security managers with some insights into what a 'real' risk assessment includes.
Read more...
---
Residential security – caveat emptor
August 2019, Stafix , Integrated Solutions, Security Services & Risk Management
When it comes to improving your property's security, make sure you take all the options into account as you build a layered approach to keeping people safe and assets secured.
Read more...
---
Ensuring your electric fence is compliant
August 2019, Stafix , Perimeter Security, Alarms & Intruder Detection, Security Services & Risk Management
A challenge facing both existing and potentially new perimeter electric fence installations is how to economically meet the legal requirements required in the SANS 10222-3:2016 standards document.
Read more...
---
Renewable energy for estates and homes
August 2019, Drensky Technologies, Technews Publishing, Specialised Battery Systems , Security Services & Risk Management
While individual homeowners might choose to install solar photovoltaic (PV) systems for when there's load shedding or a power failure, for an entire estate to harness its energy requirements from solar, and particularly their crucial security systems, would require that a large area of the property be dedicated to solar panels.
Read more...
---
Insuring thatched roofs against lightning
August 2019, DEHN Africa , Security Services & Risk Management
Considering South Africa's very high lightning flash density statistics, and the popular trend all over the country to use aesthetically pleasing thatched roofs for residential as well as commercial buildings, a fit-for-purpose offering has been introduced by DEHN Africa.
Read more...
---
Know your enemies (and friends)
August 2019 , Security Services & Risk Management
Hi-Tech Security Solutions spoke to Dave Rampersad to find out about what and how information can be automatically added to number plates to proactively improve the security of an estate.
Read more...
---
Residential estates: Just how secure are they?
August 2019 , Security Services & Risk Management, Residential Estate (Industry)
While estates may seem a refuge from the criminal threat lurking in the suburbs, crime may be rife here, too.
Read more...
---