printer friendly version
Autonomous surveillance from Viasys
August 2012
CCTV, Surveillance & Remote Monitoring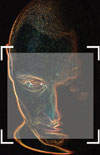 Late last year we saw the launch of Viasys Intelligent Video Analytics in South Africa, a company focused on embedded, plug-in video analytics. The company has recently announced a new self-sufficient product aimed at intelligent intrusion detection even without an electrical supply, as well as a further commitment to the local market.
The new product from Viasys is an autonomous pole with UMTS/3G network transmission. The solution is aimed at perimeter security using thermal imaging cameras. The intelligence built into the Viasys solution provides visual perimeter security with fewer false alarms due to the intelligence in Viasys' embedded analytic engine.
Current motion detection products aimed at visual verification on the perimeter will not perform optimally in outdoor environments and will transmit too many images, consume too much bandwidth and occupy too much of the resources in the monitoring centre. 3D motion detection from Viasys reduces the false alarm rate by up to 95% compared with 2D motion detection and therewith enables economical service calculation.
The new system offers detection at a distance of up to 180 metres and reduces the influence of environmental false alarms from reflections or moving branches etc.
A winning feature of the autonomous pole is that it comes with a solar power generator to top up the built-in batteries. Designed in Europe where the sun isn't always as bright as it is in Africa, the system can run for 48 hours on battery power alone.
The cellular connection allows for alarms to be raised as soon as an event is detected by the Viasys software, sending low-bandwidth images to a control room for visual verification. The system is widely used in solar parks in Europe, where it has proved its worth in remote locations.
When an alarm is raised, the signal is sent to a designated control room, or in the case of a single channel, to a designated individual's computer or even a mobile phone. A decision can then be made on the visual evidence as to what the next step should be.
Delivering the smallest and fastest video content analytics algorithm, Viasys is able to run on limited CPU and RAM platforms, e.g. Quad core with 100+ channels. Viasys has three options:
a. Edge analytics (on the camera/encoder).
b. Server-based analytics.
c. Cloud-based analytics.
For multi-camera installations, the signals can be sent through the Viasys cloud-based control room, a new offering that allows for remote monitoring services from anywhere in the world. Of course, users can install the management software on their own infrastructure and monitor it locally. In these cases, where the client chooses to install its own pole, Viasys supplies the solar panel, power converter / battery charger, batteries, cameras, video server (for analogue cameras), analytical server and a router/3G modem.
In the near future, we expect to see further commitment to South Africa from Viasys, which we will report on in a future issue.
For more information contact Viasys Intelligent Video Africa, Theo Biehler, +27 (0)82 552 9279, biehler@viasys-iv.com, www.viasys-iv.com
Further reading:
Qognify VMS adds support for Pelco IP camera series
CCTV, Surveillance & Remote Monitoring Products
The latest IP camera series from Pelco can now be used with Qognify's advanced video solution for corporate and enterprise projects, increasing the overall number of camera models and third-party devices supported in Qognify VMS to more than 6 500.
Read more...
---
VIVOTEK launches VAST Security Station
CCTV, Surveillance & Remote Monitoring Products
VIVOTEK officially launched its AI security system, VAST Security Station (VSS), in March, available to users in three flexible tiers: VSS Lite, VSS Standard, and VSS Professional.
Read more...
---
Keeping students, staff and communities safe
Vumacam News CCTV, Surveillance & Remote Monitoring Security Services & Risk Management
South African schools are facing increasing security challenges, making effective surveillance systems more important than ever. To address this issue, Vumacam is offering advanced security solutions with security partners, aimed at keeping students, staff, and the community safe.
Read more...
---
Helping to care for zoo animals
Hikvision South Africa CCTV, Surveillance & Remote Monitoring
Zoo keeps an eye on the safety of animals and visitors through the installation of Hikvision 4 MP turret, 12 MP Fisheye cameras, as well as PTZs, NVRs and central management system.
Read more...
---
Boosting digital-intelligent transformation and AI applications
Dahua Technology South Africa CCTV, Surveillance & Remote Monitoring Products
2022 has been a year full of development and innovation for Dahua. The company has launched various upgrades to its existing product portfolio as well as an artillery of new products and solutions that address specific needs/problems in society.
Read more...
---
Arcules and IMMIX announce integration
News CCTV, Surveillance & Remote Monitoring Products
Arcules has announced that its integration with Immix Central Station and Guard Force is available. The integration provides Central Station and Guard Force users a way to manage, verify, and respond to security events, while using Arcules-managed video feeds.
Read more...
---
Developing an effective CCTV control room culture
Leaderware Editor's Choice CCTV, Surveillance & Remote Monitoring Training & Education
Organisational culture in organisations can be seen as the set of values, practices, focus, standards and behaviours, and ways of interacting with others that are accepted and subscribed to by the people who work there.
Read more...
---
Eagle Eye Networks releases 2023 Video Surveillance Trends Report
Eagle Eye Networks News CCTV, Surveillance & Remote Monitoring
Eagle Eye Networks has released the 2023 Trends in Video Surveillance ebook, identifying five trends that will have the largest impact on businesses around the globe in 2023.
Read more...
---
Stainless steel 8 MP dome
Axis Communications SA Products CCTV, Surveillance & Remote Monitoring
Enclosed in marine-grade stainless steel (SS 316L) and DNV-certified, the AXIS Q3538-SLVE can withstand the corrosive effects of seawater and cleaning chemicals.
Read more...
---
Enhanced image clarity and enriched AI functions
Dahua Technology South Africa CCTV, Surveillance & Remote Monitoring Products
The IPC WizMind S series is equipped with multiple intelligent functions, offers adaptability, and comes in plastic-free packaging, enabling better image performance, promoting environmental sustainability, and providing global clients with smarter vision with a stronger surveillance shield.
Read more...
---