printer friendly version
Autonomous surveillance from Viasys
August 2012
CCTV, Surveillance & Remote Monitoring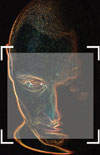 Late last year we saw the launch of Viasys Intelligent Video Analytics in South Africa, a company focused on embedded, plug-in video analytics. The company has recently announced a new self-sufficient product aimed at intelligent intrusion detection even without an electrical supply, as well as a further commitment to the local market.
The new product from Viasys is an autonomous pole with UMTS/3G network transmission. The solution is aimed at perimeter security using thermal imaging cameras. The intelligence built into the Viasys solution provides visual perimeter security with fewer false alarms due to the intelligence in Viasys' embedded analytic engine.
Current motion detection products aimed at visual verification on the perimeter will not perform optimally in outdoor environments and will transmit too many images, consume too much bandwidth and occupy too much of the resources in the monitoring centre. 3D motion detection from Viasys reduces the false alarm rate by up to 95% compared with 2D motion detection and therewith enables economical service calculation.
The new system offers detection at a distance of up to 180 metres and reduces the influence of environmental false alarms from reflections or moving branches etc.
A winning feature of the autonomous pole is that it comes with a solar power generator to top up the built-in batteries. Designed in Europe where the sun isn't always as bright as it is in Africa, the system can run for 48 hours on battery power alone.
The cellular connection allows for alarms to be raised as soon as an event is detected by the Viasys software, sending low-bandwidth images to a control room for visual verification. The system is widely used in solar parks in Europe, where it has proved its worth in remote locations.
When an alarm is raised, the signal is sent to a designated control room, or in the case of a single channel, to a designated individual's computer or even a mobile phone. A decision can then be made on the visual evidence as to what the next step should be.
Delivering the smallest and fastest video content analytics algorithm, Viasys is able to run on limited CPU and RAM platforms, e.g. Quad core with 100+ channels. Viasys has three options:
a. Edge analytics (on the camera/encoder).
b. Server-based analytics.
c. Cloud-based analytics.
For multi-camera installations, the signals can be sent through the Viasys cloud-based control room, a new offering that allows for remote monitoring services from anywhere in the world. Of course, users can install the management software on their own infrastructure and monitor it locally. In these cases, where the client chooses to install its own pole, Viasys supplies the solar panel, power converter / battery charger, batteries, cameras, video server (for analogue cameras), analytical server and a router/3G modem.
In the near future, we expect to see further commitment to South Africa from Viasys, which we will report on in a future issue.
For more information contact Viasys Intelligent Video Africa, Theo Biehler, +27 (0)82 552 9279, [email protected], www.viasys-iv.com
Further reading:
Antarctic surveillance
Dahua Technology South Africa CCTV, Surveillance & Remote Monitoring
Dahua Technology donated 15 security cameras to different scientific bases in the Argentine region of Antarctica; the cameras were especially developed to handle the harsh climate and extreme weather conditions in the area.
Read more...
---
Deep learning engine set to supercharge end-to-end solutions
CCTV, Surveillance & Remote Monitoring
IDIS, manufacturer of South Korean-made video technology, will be displaying an exciting line-up of end-to-end video solutions that include the latest advances in AI-powered video analytics for businesses of any size, at this year's Intersec.
Read more...
---
Realistic image quality even in dark environments
Dahua Technology South Africa CCTV, Surveillance & Remote Monitoring
The 4K video surveillance market size is expected to grow at 9 percent CAGR (compound annual growth rate), which is primarily driven by the increasing demand for public safety and security services.
Read more...
---
Cloud-based forensic video searching
CCTV, Surveillance & Remote Monitoring
Arcules introduces Forensic Video Search to empower rapid event identification within its video cloud service, providing a critical tool to help businesses identify specific objects or events in seconds.
Read more...
---
Minimising fire risks in automotive logistics
Hikvision South Africa CCTV, Surveillance & Remote Monitoring Products Logistics (Industry)
Automotive logistics company uses thermal imaging solution from Hikvision to ensure its stores of lithium batteries for electric vehicles never overheat and cause a fire.
Read more...
---
Axis launches P3265-LVE dome camera
Axis Communications SA Products CCTV, Surveillance & Remote Monitoring
Based on ARTPEC-8 — the latest Axis system-on-chip (SoC) — Axis' latest dome high-performance camera includes a deep learning processing unit (DLPU), and cybersecurity features.
Read more...
---
Smart car parking solution eases traffic flow
Dahua Technology South Africa CCTV, Surveillance & Remote Monitoring Integrated Solutions Products
Ethiopia's first smart parking lot, designed to improve traffic flow and management efficiency, has been built and installed using Dahua Technology's smart parking solutions.
Read more...
---
VMS 7.2 supports the investigation process and adds cloud capabilities
CCTV, Surveillance & Remote Monitoring Integrated Solutions Products
Qognify has launched the second release of its VMS, including extended support for body-worn video, additional functionalities to support investigations, and a new web client architecture. VMS 7.2 addresses the increasing use of body-worn video (BWV) across many sectors.
Read more...
---
The future of AIoT
Hikvision South Africa News CCTV, Surveillance & Remote Monitoring
Hikvision hosted its 2022 Shaping Intelligence Summit in Bali, Indonesia, on 29-30 November, where the company, its customers, and technology and solution partners, looked into the future of AIoT and explored paths to shared success.
Read more...
---
A comprehensive video solution for retail
LD Africa Retail (Industry) CCTV, Surveillance & Remote Monitoring Products
Retail Intellect is a comprehensive, flexible solution for retailers that matches technologies to ensure point-of-sale safety and security with video analytics.
Read more...
---