printer friendly version
Autonomous surveillance from Viasys
August 2012
CCTV, Surveillance & Remote Monitoring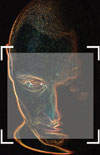 Late last year we saw the launch of Viasys Intelligent Video Analytics in South Africa, a company focused on embedded, plug-in video analytics. The company has recently announced a new self-sufficient product aimed at intelligent intrusion detection even without an electrical supply, as well as a further commitment to the local market.
The new product from Viasys is an autonomous pole with UMTS/3G network transmission. The solution is aimed at perimeter security using thermal imaging cameras. The intelligence built into the Viasys solution provides visual perimeter security with fewer false alarms due to the intelligence in Viasys' embedded analytic engine.
Current motion detection products aimed at visual verification on the perimeter will not perform optimally in outdoor environments and will transmit too many images, consume too much bandwidth and occupy too much of the resources in the monitoring centre. 3D motion detection from Viasys reduces the false alarm rate by up to 95% compared with 2D motion detection and therewith enables economical service calculation.
The new system offers detection at a distance of up to 180 metres and reduces the influence of environmental false alarms from reflections or moving branches etc.
A winning feature of the autonomous pole is that it comes with a solar power generator to top up the built-in batteries. Designed in Europe where the sun isn't always as bright as it is in Africa, the system can run for 48 hours on battery power alone.
The cellular connection allows for alarms to be raised as soon as an event is detected by the Viasys software, sending low-bandwidth images to a control room for visual verification. The system is widely used in solar parks in Europe, where it has proved its worth in remote locations.
When an alarm is raised, the signal is sent to a designated control room, or in the case of a single channel, to a designated individual's computer or even a mobile phone. A decision can then be made on the visual evidence as to what the next step should be.
Delivering the smallest and fastest video content analytics algorithm, Viasys is able to run on limited CPU and RAM platforms, e.g. Quad core with 100+ channels. Viasys has three options:
a. Edge analytics (on the camera/encoder).
b. Server-based analytics.
c. Cloud-based analytics.
For multi-camera installations, the signals can be sent through the Viasys cloud-based control room, a new offering that allows for remote monitoring services from anywhere in the world. Of course, users can install the management software on their own infrastructure and monitor it locally. In these cases, where the client chooses to install its own pole, Viasys supplies the solar panel, power converter / battery charger, batteries, cameras, video server (for analogue cameras), analytical server and a router/3G modem.
In the near future, we expect to see further commitment to South Africa from Viasys, which we will report on in a future issue.
For more information contact Viasys Intelligent Video Africa, Theo Biehler, +27 (0)82 552 9279, biehler@viasys-iv.com, www.viasys-iv.com
Further reading:
Drones and cybersecurity?
October 2019 , CCTV, Surveillance & Remote Monitoring
Hacker drones can eavesdrop electronically on conversations, can perform network attacks, or can create fake wireless access points.
Read more...
---
Body-worn cameras transforming security
October 2019 , CCTV, Surveillance & Remote Monitoring, Security Services & Risk Management
Police Service Northern Ireland now has over 7 000 officers using 2 500 cameras covering approximately 173 000 incidents each year.
Read more...
---
Camera Selection Guide 2019
CCTV Handbook 2019 , CCTV, Surveillance & Remote Monitoring
The Camera Selection Guide 2019 includes a range of IP, analogue, thermal and speciality cameras aimed at a broad range of surveillance functions.
Read more...
---
Intelligent analytics and the brains to match
September 2019, Bosch Building Technologies , CCTV, Surveillance & Remote Monitoring, Integrated Solutions
What if the brains behind our security cameras could be trained to improve their cognitive ability to pay attention, learn, and problem-solve according to specific rules and situations?
Read more...
---
AI-powered autonomous Drone-in-a-Box
September 2019 , CCTV, Surveillance & Remote Monitoring, Integrated Solutions
Organisations in the mining, energy and industrial, oil and gas, ports and terminals sectors can optimise security and business operations, whilst reducing risks and operational costs
Read more...
---
Cybersecurity for video surveillance systems
September 2019, Mobotix , Cyber Security, CCTV, Surveillance & Remote Monitoring
Video surveillance systems are increasingly accessible over any IP network, which has led to the rise of potential cyberattack.
Read more...
---
What are the cybersecurity issues in video surveillance?
November 2019, Axis Communications SA , Editor's Choice, CCTV, Surveillance & Remote Monitoring, Cyber Security
he importance of the data captured by surveillance cameras – and what can be done with it – has led to a new breed of cybercriminals, looking for insights to steal and sell.
Read more...
---
The safe city and its need for interoperability
November 2019 , Integrated Solutions, CCTV, Surveillance & Remote Monitoring
Interoperability continues to present one of the greatest challenges, particularly with video management systems, video recording devices and cameras.
Read more...
---
A platform approach to safer and smarter cities
November 2019, Milestone Systems , CCTV, Surveillance & Remote Monitoring
Selecting the right platform to manage the vast data collected from smart and safe cities is critical to the ultimate success of the project.
Read more...
---
Creating safe cities with smart technology
November 2019, Secutel Technologies , CCTV, Surveillance & Remote Monitoring
In a digital age, where resilience and responsiveness are paramount to fighting crime and creating a safer world, CCTV systems are becoming part of every city's infrastructure.
Read more...
---