printer friendly version
Security should be standard
August 2012 Integrated Solutions, Healthcare (Industry)
Public sector hospitals in South Africa are overburdened, too many patients, too few staff, not enough beds, outdated equipment and not enough of that either. Systems do not work because they have not been maintained (no budget, tender not awarded), doors are propped open because someone lost the last access card that worked and no-one knows how to register new users on the access control system. Things go missing, people get hurt. We can fix this, but we need intelligent, automated security systems that facilitate rather than hamper hospital staff and procedures, and are not easy to break.
Smart does not cost a lot. Lose 10 laptops and you are down R100 000 and a whole lot of productivity besides. That is more than it costs to tag 1000 items and put a few tag readers in at hospital exits. And if you stretch to the expense of a biometric reader at the boom exit of the facility, no-one is going to be leaving the premises with a laptop or any other piece of tagged equipment unless their fingerprint is coded or paired to the tag on the equipment.
Babies can be tagged too. Paired tags, worn as a bracelet, can keep newborns safe. The baby gets one and it is paired with bracelets worn by a select few individuals (the nurse, the mother and/or father). Only they can move around with the baby without alarms sounding, armed guards being alerted and CCTV cameras switching into record mode.
There are any number of other solutions like this, solutions that are integrated with built-in failover, that are not easy to break, avoid or disable, that are user-friendly to operate and do not cost the earth to maintain.
Consider the challenges of securing high risk areas like pharmacies or medicine dispensaries within hospitals. Here, access cards or biometrics are generally used and dual authorisation is needed, e.g., a manager may need to be accompanied by a supervisor to gain access to the store. And as they place their fingers on the reader or swipe their cards, a camera takes a picture.
But acquiring and installing these systems is not the first step. To be effective, these solutions need to tie in with, and add value to hospital processes and procedures. They need to be easy to operate, fast, and non-intrusive. Above all, they cannot obstruct staff doing vital daily tasks, namely taking care of patients.
Integrated, but modular, scaling security to meet need and budgets
So what does a fully integrated security system look like, what does it comprise? The most useful systems are modular, can leverage existing investments (e.g., analogue CCTV cameras) and allow the organisation to roll out security components, or upgrade them according to need and available budget.
Modules for standard systems include access control, which can double up as a time and attendance system, CCTV cameras, asset management (RF tags and readers), possibly biometric readers for high-risk areas, baby monitoring systems and a nurse call system. Fire alarms, lighting and cooling equipment can also be integrated through the use of a centralised Building Management System.
A real joy is the fact that new security systems are all IP based, making them easy to connect into existing networks. However, it is always good practice to run security on a different network to sensitive financial or patient information when possible.
While minimum security standards in hospitals are legislated, the cost of failed security systems is devastating to reputation and morale as the hostage drama at the Westville Hospital in April this year and the stabbing of a nurse at the Sterkfontein Hospital in Krugersdrop in February highlighted.
But the safety of patients is not the only pressing concern in the healthcare sector. Theft is costing the industry millions of rands in stolen goods, including loss of ambulances. In fact, in 2011, according to Health Minister Aaron Motsoaledi, goods to the value of R16 million were stolen from hospitals and clinics, with most of the theft happening in KwaZulu-Natal. In the North West, four ambulances, 10 computers, linen and medical equipment were reported stolen. The loss of these assets in an already ailing system directly impacts quality of treatment and care.
For any hospital the first step is to audit the infrastructure and systems they do have in place. Assess network capacity, know what is working, benchmark the performance of systems, and identify gaps. Then look at areas of highest risk and balance what can be achieved with available budget with a staged rollout over a number of years to enhance the system.
My advice to healthcare entities or facilities is that if they are looking for security solutions that they find solution providers who know how hospitals function. Security system design is tremendously important but so is the launch of the system and ensuring it is used properly. When it comes to security in these facilities, half measures are unacceptable – the risk is just too high.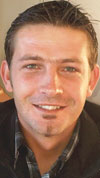 Johan Roux
For more information contact Jasco, +27 (0)11 266 1500, johan.roux@jasco.co.za, www.jasco.co.za
Further reading:
Integrated transportation security
Guardian Eye AI & Data Analytics Integrated Solutions Logistics (Industry)
HG Travel installs an AI-powered camera system integrated across 115 vehicles throughout a fleet comprising 160 vehicles of different sizes, along with predictive and self-monitoring tools to track tyre condition, fuel consumption and theft, and overall vehicle maintenance.
Read more...
---
Embracing next-generation surveillance for safer cities
Surveillance Integrated Solutions AI & Data Analytics
With the South African government highlighting the importance of building smart cities by integrating advanced technologies to make them more resilient and liveable, the role of next-generation network video and surveillance technologies cannot be ignored.
Read more...
---
Gallagher Security releases Command Centre v9
Gallagher News & Events Access Control & Identity Management Integrated Solutions
Richer features, greater integrations, with the release of Gallagher Security's Command Centre v9 security site management software designed to integrate seamlessly with various systems and hardware.
Read more...
---
Paxton's Net2 secures medicinal cannabis facility
Paxton Access Control & Identity Management Healthcare (Industry) Videos
Paxton's Net2 access control has been installed at Highlands Grow, a fully licensed industrial-scale cultivator, producing cannabis for medicinal and recreational use.
Read more...
---
Zero Trust in 2024
Mantis Security Integrated Solutions IoT & Automation
The rapid development of artificial intelligence (AI) applications and uses in 2024 will profoundly impact security operations and AI-driven analytics, which can enhance threat detection, anomaly identification and predictive maintenance.
Read more...
---
Integrating farming and security solutions for productivity
Security BIS Agriculture (Industry) Integrated Solutions
Security challenges are a harsh reality in South Africa, particularly for those in remote areas. Sadly, recurring rural crimes like farm attacks and livestock theft are part of the farming community's lives.
Read more...
---
Optimise operations in healthcare
Cathexis Technologies Integrated Solutions
Hospitals can see thousands of people gathering daily to provide medical care, seek help, visit loved ones, or undertake essential support or administrative work. Protecting everyone is critical to maintaining a safe environment.
Read more...
---
Hikvision unveils range of network speakers
Hikvision South Africa Integrated Solutions
Hikvision has recently unveiled its latest audio product line, featuring various advanced network speakers. Each product is designed to meet different application needs, ensuring flexibility and adaptability across numerous environments.
Read more...
---
HDR multi-camera solution for autonomous mobility
IoT & Automation Integrated Solutions
e-con Systems has launched the STURDeCAM31, a small form factor camera that has been engineered to make autonomous mobility safer by ensuring reliable and superior imaging quality even in challenging outdoor lighting conditions.
Read more...
---
Integrating control rooms and response
WatchManager Integrated Solutions Residential Estate (Industry)
Control rooms have become a standard in large estates, and remote control rooms are finding a home even in smaller estates due to cost efficiencies and the increasing reliability of analytics and artificial intelligence.
Read more...
---