printer friendly version
Security should be standard
August 2012 Integrated Solutions, Healthcare (Industry)
Public sector hospitals in South Africa are overburdened, too many patients, too few staff, not enough beds, outdated equipment and not enough of that either. Systems do not work because they have not been maintained (no budget, tender not awarded), doors are propped open because someone lost the last access card that worked and no-one knows how to register new users on the access control system. Things go missing, people get hurt. We can fix this, but we need intelligent, automated security systems that facilitate rather than hamper hospital staff and procedures, and are not easy to break.
Smart does not cost a lot. Lose 10 laptops and you are down R100 000 and a whole lot of productivity besides. That is more than it costs to tag 1000 items and put a few tag readers in at hospital exits. And if you stretch to the expense of a biometric reader at the boom exit of the facility, no-one is going to be leaving the premises with a laptop or any other piece of tagged equipment unless their fingerprint is coded or paired to the tag on the equipment.
Babies can be tagged too. Paired tags, worn as a bracelet, can keep newborns safe. The baby gets one and it is paired with bracelets worn by a select few individuals (the nurse, the mother and/or father). Only they can move around with the baby without alarms sounding, armed guards being alerted and CCTV cameras switching into record mode.
There are any number of other solutions like this, solutions that are integrated with built-in failover, that are not easy to break, avoid or disable, that are user-friendly to operate and do not cost the earth to maintain.
Consider the challenges of securing high risk areas like pharmacies or medicine dispensaries within hospitals. Here, access cards or biometrics are generally used and dual authorisation is needed, e.g., a manager may need to be accompanied by a supervisor to gain access to the store. And as they place their fingers on the reader or swipe their cards, a camera takes a picture.
But acquiring and installing these systems is not the first step. To be effective, these solutions need to tie in with, and add value to hospital processes and procedures. They need to be easy to operate, fast, and non-intrusive. Above all, they cannot obstruct staff doing vital daily tasks, namely taking care of patients.
Integrated, but modular, scaling security to meet need and budgets
So what does a fully integrated security system look like, what does it comprise? The most useful systems are modular, can leverage existing investments (e.g., analogue CCTV cameras) and allow the organisation to roll out security components, or upgrade them according to need and available budget.
Modules for standard systems include access control, which can double up as a time and attendance system, CCTV cameras, asset management (RF tags and readers), possibly biometric readers for high-risk areas, baby monitoring systems and a nurse call system. Fire alarms, lighting and cooling equipment can also be integrated through the use of a centralised Building Management System.
A real joy is the fact that new security systems are all IP based, making them easy to connect into existing networks. However, it is always good practice to run security on a different network to sensitive financial or patient information when possible.
While minimum security standards in hospitals are legislated, the cost of failed security systems is devastating to reputation and morale as the hostage drama at the Westville Hospital in April this year and the stabbing of a nurse at the Sterkfontein Hospital in Krugersdrop in February highlighted.
But the safety of patients is not the only pressing concern in the healthcare sector. Theft is costing the industry millions of rands in stolen goods, including loss of ambulances. In fact, in 2011, according to Health Minister Aaron Motsoaledi, goods to the value of R16 million were stolen from hospitals and clinics, with most of the theft happening in KwaZulu-Natal. In the North West, four ambulances, 10 computers, linen and medical equipment were reported stolen. The loss of these assets in an already ailing system directly impacts quality of treatment and care.
For any hospital the first step is to audit the infrastructure and systems they do have in place. Assess network capacity, know what is working, benchmark the performance of systems, and identify gaps. Then look at areas of highest risk and balance what can be achieved with available budget with a staged rollout over a number of years to enhance the system.
My advice to healthcare entities or facilities is that if they are looking for security solutions that they find solution providers who know how hospitals function. Security system design is tremendously important but so is the launch of the system and ensuring it is used properly. When it comes to security in these facilities, half measures are unacceptable – the risk is just too high.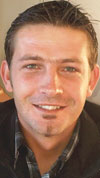 Johan Roux
For more information contact Jasco, +27 (0)11 266 1500, [email protected], www.jasco.co.za
Further reading:
31 percent of all IoT SIMs managed with third-party IoT CMPs
News Integrated Solutions
Berg Insight recently released new findings about the market for IoT connectivity management platforms (CMPs), a standard component in the value proposition from mobile operators and IoT MVNOs around the world.
Read more...
---
Creating a safe, smart city environment
Integrated Solutions
As more governments around Africa start embracing the smart city concept, significant investments will be required to strengthen the underlying infrastructure essential to keep systems and data safe.
Read more...
---
Smart car parking solution eases traffic flow
Dahua Technology South Africa CCTV, Surveillance & Remote Monitoring Integrated Solutions Products
Ethiopia's first smart parking lot, designed to improve traffic flow and management efficiency, has been built and installed using Dahua Technology's smart parking solutions.
Read more...
---
VMS 7.2 supports the investigation process and adds cloud capabilities
CCTV, Surveillance & Remote Monitoring Integrated Solutions Products
Qognify has launched the second release of its VMS, including extended support for body-worn video, additional functionalities to support investigations, and a new web client architecture. VMS 7.2 addresses the increasing use of body-worn video (BWV) across many sectors.
Read more...
---
Hytera and KZN Police Service roll out digital call handling system
Government and Parastatal (Industry) Asset Management, EAS, RFID Integrated Solutions
Hytera Communications announced that the municipality of Ray Nkonyeni in the KwaZulu-Natal province of South Africa is now using its digital call handling system for the reporting and recording of crimes.
Read more...
---
Cyber resilience is more than cybersecurity
Technews Publishing Editor's Choice Cyber Security Integrated Solutions IT infrastructure
Hi-Tech Security Solutions held a round-table discussion focusing on cyber resilience and found that while the resilience discipline includes cybersecurity, it also goes much further.
Read more...
---
Johnson Controls releases IQ4
Perimeter Security, Alarms & Intruder Detection Integrated Solutions
New lower cost panel leverages Qolsys IQ Platform targeting residential, SMB, builder, MDU/multi-family and wellness market segments.
Read more...
---
SuperVision biometric access control
Integrated Solutions Access Control & Identity Management Products
SuperVision is a time & attendance (T&A) biometric access control system Fourier IT has been developing and enhancing for 18 years.
Read more...
---
Shift to online driving retail transformation
Retail (Industry) Integrated Solutions
There is a growing demand from retail for an end-to-end solution that helps their digitisation process, integrating finance, procurement, warehouse management, pricing, stock management, point of sale and more.
Read more...
---
AI in video analytics
CCTV, Surveillance & Remote Monitoring Integrated Solutions
AI (artificial intelligence), has been developed and debated ever since the first computers were invented, and while the most revolutionary incarnations are not yet here, AI-based technologies are widely used today.
Read more...
---