printer friendly version
How to prevent solar inverter short-circuits and fires
Issue 7 2023
Fire & Safety
With many South Africans installing inverters as part of solar power systems to mitigate the impact of load shedding in homes and at businesses, users need to be aware of the potential fire risk. This includes overheating or short-circuits in the battery or other electrical parts that could result in an explosion, warns ASP Fire CEO, Michael van Niekerk.
An essential part of any solar power system, solar inverters convert direct current (DC) power produced by photovoltaic solar panels into alternating current (AC) electricity to power appliances and devices at home and in businesses.
"There are various factors that can cause a solar inverter to catch fire," notes van Niekerk. It can simply be the naturally high temperature of its operating environment, compounded by the equipment generating heat as it inverts and transforms high-voltage electricity.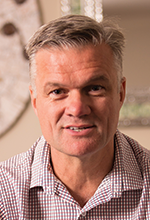 Michael van Niekerk.
Potential short-circuits can also be caused by a lack of adequate maintenance and management, improper installation, poor quality equipment, or vegetation, plant debris and even small animals and insects finding their way into equipment.
Grid-tied solar systems are exposed to inrush current when the power is restored after load shedding that can cause damage or fires, so it is important to have the system designed and signed off by a registered electrical engineer.
"Any failed component that short-circuits can result in a fire that spreads throughout the inverter, causing a domino effect," highlights Van Niekerk. Here automatic fire suppression is important to quickly detect and suppress a fire so the inverter is offline before the fire can spread to other components. This reduces the impact of any fire and prevents damage to other equipment and the surrounding area.
The following general safety tips are recommended:
• Place the inverter on a reasonably flat horizontal or vertical surface.
• Keep the inverter dry and do not expose it to rain or moisture. Do not operate the inverter if any surface that is wet may come in contact with any power source. Water and many other liquids can conduct electricity and lead to serious injury or death.
• Avoid placing the inverter on or near heating vents, radiators or other sources of heat. Do not place the inverter in direct sunlight.
• Ensure the inverter is well ventilated so as to properly disperse heat generated while the inverter is in operation. Maintain a clearance of a few centimetres on the top and sides of the inverter when it is in operation.
• Do not use an inverter near flammable or combustible materials or place it in areas such as battery compartments where fumes or gases may accumulate.
"Fires will happen," says van Niekerk. "Therefore, it is important to prepare for the worst-case scenario by understanding the fire risks, how to best mitigate those risk factors, and then lastly, how to manage a solar inverter fire."
ASP Fire operates across the entire African continent from its Gauteng base, providing professional, accredited fire risk management and support to its clients. ASP Fire designs, installs, and maintains a full range of fire detection and suppression equipment suited to clients' needs, and provides a holistic, proactive, and preventative fire solution based on integrated fire risk assessment, training, and consulting, with the installation and maintenance of fire detection and suppression systems that meet SABS, NFPA, FPASA, and SAQCC standards.
For more information, contact ASP Fire. +27 11 452 2169, michael@aspfire.co.za, www.aspfire.co.za
Further reading:
Different types of fires
Fire & Safety
Fire is a powerful force of nature; according to SafeQuip, a distributor of fire-related equipment; understanding the different types of fires and how to combat them is essential for safety and protection.
Read more...
---
SafeQuip introduces lithium fire extinguishers
Fire & Safety Products & Solutions
With the use of Lithium batteries increasing in many types of portable devices and battery storage solutions, SafeQuip, in partnership with AVD Lithex, is introducing a fire extinguisher aimed at suppressing and extinguishing, and also preventing re-ignition of lithium fires.
Read more...
---
Modern warehouses come with added fire risk
Fire & Safety Transport (Industry)
Along with increased investments in modern warehousing in Africa, there is also a need to focus on protecting warehouses from crime, however, fire can arguably be a greater danger to business continuity.
Read more...
---
Fidelity SecureFire steps into critical fire response space
News & Events Fire & Safety
With the majority of fire stations around the country being crippled by a lack of resources to offer effective responses, Fidelity Fire Solutions has launched its own 'first responder' model, Fidelity SecureFire.
Read more...
---
Long-distance connectivity with Simplex ES Net Life Safety
Johnson Controls Global Products Fire & Safety Products & Solutions
ES Net Network Bridge allows fire alarm system data to be transmitted across distant buildings via a customer's existing network infrastructure, improving system-wide monitoring and control in facilities and campuses where life safety networks are often widely dispersed.
Read more...
---
Elvey Group and Technoswitch part ways
Elvey Security Technologies Fire & Safety News & Events
The Elvey Group (a division of the Hudaco Group of Companies) is relinquishing its distributorship of the Technoswitch brand, following Hudaco's acquisition of Brigit Fire.
Read more...
---
From one month to 10 minutes
Dahua Technology South Africa Fire & Safety
Dahua has integrated technology with the inspection mode of the photovoltaic power station in order to create a robust system that can monitor the fire situation in the power plant and its surrounding areas 24/7.
Read more...
---
Protecting poultry processing plant
Technoswitch Fire Detection & Suppression Fire & Safety
Grain Field Chickens, based in Reitz in the Orange Free State Province, features all the typical fire detection challenges one would expect to encounter in a food processing facility.
Read more...
---
Fire prevention for energy systems
Technoswitch Fire Detection & Suppression Fire & Safety
With the significant push towards renewable energy, such as wind and solar, the demand for battery energy storage systems has grown exponentially, as has the need for fire safety solutions for these environments.
Read more...
---
Fire risks in solar panel installations
Technoswitch Fire Detection & Suppression Fire & Safety
Installed global solar capacity doubled in three years from 2018, and the expectation is that in the next three years, it will more than double. In South Africa, the year-on-year growth from 2021 to 2022 was 24,90%.
Read more...
---