printer friendly version
South African Cyber Risk Survey 2023
Issue 7 2023
News & Events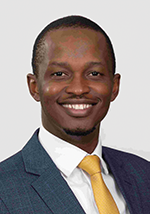 Zamani Ngidi.
Aon South Africa has released its 2023 Cyber Risk Survey for South Africa, providing insights on current trends in cyber risk governance practices being deployed by South African companies in various market segments.
"The survey offers commentary on the future direction of cybersecurity, given the rapidly evolving manner of the risk, its solutions and legislative policies, to provide forward-looking guidance to businesses from a South African perspective," says Zamani Ngidi, Cyber Solutions Senior Client Manager and co-author of Aon's 2023 Cyber Risk Survey.
The survey found that:
• 22% of respondents suffered a cyber incident in the past five years.
• Furthermore, 67% of participants deploy a cyber risk management tool.
• Only 50% of respondents have a board-level cyber champion.
• 72% of participants purchase cyber insurance.
One of the key findings of Aon's 2023 Cyber Risk Survey is that companies are more likely to 'beef up' their cybersecurity following a cyber incident. "We question whether companies that have suffered a cyberattack would have better cyber risk management practices in place than those who did not suffer an attack. The findings in the survey show that of the 22% of respondents that have suffered a cyberattack, all subsequently have the full stack of cyber-related covers and tools in place, as opposed to their counterparts, with less than 50% uptake on mitigation controls," says Ngidi.
The survey also found that only 43% of South African companies with revenue of less than R100m deploy a cyber risk management tool, as opposed to 80% of companies with revenue of over R100m. "It points to two possible scenarios, where smaller companies are finding the cost of proactive risk management too high, or it could point to a perception that the risk is only reserved for companies with a higher revenue bracket," Ngidi explains.
"In light of these findings, the survey unpacks the different types of covers and tools that a South African business should consider, exploring the interconnected nature of cyber risk and its impact on a business, no matter the size or revenue."
To find out more, download the report at www.securitysa.com/*aon1
Further reading:
Pentagon appointed as Milestone distributor
Elvey Security Technologies News & Events Surveillance
Milestone Systems appointed Pentagon Distribution (an Elvey Group company within the Hudaco Group of Companies) as a distributor. XProtect's open architecture means no lock-in and the ability to customise the connected video solution that will accomplish the job.
Read more...
---
Re-introduction of the booking system
PSiRA (Private Security Ind. Regulatory Authority) News & Events
[Sponsored] PSiRA is reintroducing the booking system for branch visits. Effective Monday, 4 December 2023, clients will be required to book a slot to visit any PSiRA branch.
Read more...
---
From the editor's desk: A sad but exciting goodbye
Technews Publishing News & Events
Welcome to the final monthly issue of SMART Security Solutions. This is the last issue of the year and the last monthly issue we will print. The SMART Security Solutions team wishes all our readers and advertisers a relaxing festive season and a peaceful and prosperous 2024.
Read more...
---
Regal celebrates successful golf day
Regal Distributors SA News & Events
Regal Distributors held its first official Regal Golf Day on 18 October at the Glendower Golf Course in Johannesburg. SMART Security Solutions was there on a hot summer's day to meet many players and sponsors around the course.
Read more...
---
Gallagher Security releases Command Centre v9
Gallagher News & Events Access Control & Identity Management Integrated Solutions
Richer features, greater integrations, with the release of Gallagher Security's Command Centre v9 security site management software designed to integrate seamlessly with various systems and hardware.
Read more...
---
Regal launches direct-to-branch WhatsApp communication
Regal Distributors SA News & Events
With a quick scan of a QR code and a few taps on your phone, installers, integrators, technicians or even end-users can chat directly with the team at their preferred Regal branch via WhatsApp
Read more...
---
FM Expo highlights industry trends and challenges
Securex South Africa News & Events Facilities & Building Management
Keeping tabs on what is happening within the building/facilities management arena can be frustrating, however, a quick way to find out what current trends, challenges, and solutions are available can be found at the Facilities Management Expo.
Read more...
---
South Africa shows a 1200% increase in deepfake fraud
News & Events Risk Management & Resilience
Sumsub released its third annual Identity Fraud Report of the year, analysing identity fraud across industries and regions based on millions of verification checks across 28 industries and over 2 million fraud cases.
Read more...
---
Projections for 2024's Advanced Threats Landscape
News & Events Information Security
Kaspersky Global Research and Analysis Team (GReAT) experts offer insights and projections for 2024 in the Kaspersky Security Bulletin, with a focus on the evolution of Advanced Persistent Threats (APT).
Read more...
---
Helping South African university students and staff to stay safe
News & Events
Buzzer is a free mobile app that allows users to quickly and easily report incidents of crime, violence, or harassment to campus security and other relevant authorities.
Read more...
---