printer friendly version
Logistics operators stand up to safety challenges
Issue 7 2023 Logistics (Industry), Asset Management, Transport (Industry)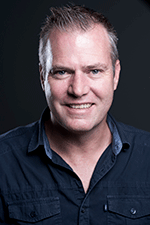 Justin Manson.
Webfleet has released its second annual Road Safety Report for 2023. The report was conducted between June and August 2023, gathering responses from 54 individuals representing 7948 trucks operating in South Africa.
"With the survey now presenting at least two years of data, we can identify persistent patterns, as well as one-off events, or participant feedback," says Justin Manson, Sales Director at Webfleet South Africa, Bridgestone's fleet management solution. "This information needs to be used by all stakeholders so that they can make choices that help keep all road users safer."
"There have been some clear trends consistent with the first report, like the condition of road infrastructure and the effects of congestion on driver concentration and well-being. However, noting not only high levels of road incidents, but also an increase in their severity is concerning," he says.
The latest study recorded a total of 1313 collisions, a massive increase compared to last year when only 1252 collisions occurred out of 14 073 trucks measured.
Out of the ten respondents who were worst affected, representing 87% of incidents, five stated that most incidents occurred at night between 10 pm and 6 am. One respondent experienced an incident prevalence between 10 am and 2 pm, while another considered the hours between 2 pm and 6 pm as the most problematic.
When asked to rate the most prevalent causes of incidents, respondents identified other drivers, poor road conditions and criminal activity as the most common.
Industry challenges
When asked to name the most significant challenges they faced in maintaining road safety, respondents identified road conditions (59,26%), driver behaviour (59,26%), compliance (44,44%) and cultivating a safety culture (31,48%) as the top concerns.
Other factors included fatigue management (24,07%), driver training (24,07%), vehicle maintenance (22,22%), budget constraints (14,81%), technological limitations (5,56%) and criminality.
"You could distil these into two or three factors as they address the same objectives," Manson says. "For instance, without sufficient budget, an operator could not afford training, technology or substantial programmes that drive a culture of safety. Chasing profits often leads to more driver fatigue and greater risk of injury to road users."
Measuring road safety policies
The most common method of measuring the effectiveness of road safety policies was using driver incident reports and analysis (72,22%), followed by driver behaviour monitoring through telematics or GPS tracking (66,67%). Vehicle maintenance and inspection records were used by 53,70%, vehicle collision data and analysis by 51,85%, and safety protocol and policy compliance by 50%.
Around 80% of respondents called for increased government funding for road infrastructure development and maintenance. Additionally, 51,85% wanted improved road signage and markings, and 50% wanted enhanced driver education and licensing requirements.
Telematics for safety
Over 80% of the respondents said using a fleet telematics system effectively reduced collisions, and half said the impact of this technology in preventing incidents is significant.
"Although telematics technology can very quickly have a strong impact on a business, operators must always look at what they can do across all operations," says Manson. "Without proper training, maintenance of vehicles, and policies designed for driver well-being, even the best digital tools have their restrictions and limits.
Further reading:
SA fleets face internal and external pressures
IoT & Automation Transport (Industry) Logistics (Industry)
Thousands of trucks clog South African border points and ports, causing shipping companies to levy congestion surcharges; fleet managers must enforce safety rules, develop comprehensive training programmes focusing on early warning systems and AI-powered technology
Read more...
---
Integrated transportation security
Guardian Eye AI & Data Analytics Integrated Solutions Logistics (Industry)
HG Travel installs an AI-powered camera system integrated across 115 vehicles throughout a fleet comprising 160 vehicles of different sizes, along with predictive and self-monitoring tools to track tyre condition, fuel consumption and theft, and overall vehicle maintenance.
Read more...
---
Simplify AARTO compliance for fleets
Guardian Eye IoT & Automation Asset Management Transport (Industry) Logistics (Industry)
While there are challenges around the management and implementation of the AARTO Amendment Act, there are also benefits that need to be understood today to ensure compliance and value tomorrow.
Read more...
---
From damage management to false alarm prevention
Dallmeier Electronic Southern Africa Transport (Industry) Surveillance Logistics (Industry)
Video surveillance is undergoing an exciting evolution; today's IP-based solutions can be fully integrated into digital systems. With the increasing integration of artificial intelligence (AI); logistics, in particular, can make processes more transparent and exploit previously untapped potential.
Read more...
---
Modern warehouses come with added fire risk
Fire & Safety Transport (Industry)
Along with increased investments in modern warehousing in Africa, there is also a need to focus on protecting warehouses from crime, however, fire can arguably be a greater danger to business continuity.
Read more...
---
Protecting narrow areas in warehouse and logistics sites
OPTEX Facilities & Building Management Transport (Industry) Logistics (Industry)
Logistics facilities, warehouses and distribution centres are critical to the supply chain and any company's business operation and assets. Any disruption can have enormous consequences, both functional and financial.
Read more...
---
People screening goes mobile
Xscann Technologies News & Events Asset Management
Xscann Technologies has delivered a new mobile solution with added value for people screening. This turnkey solution requires no civil works as it is an all-in-one complete body scanning solution built in a shipping container.
Read more...
---
Securing road transport across Africa
Technews Publishing Editor's Choice Asset Management Transport (Industry) Logistics (Industry) Risk Management & Resilience
SMART Security Solutions spoke to Filipe de Almeida, the Portugal & Spain Regional TAPA EMEA Lead, and Massimo Carelle, the TAPA EMEA Africa Region Lead, about securing transport and logistics in hostile environments.
Read more...
---
Navigating cybersecurity in the African transport and logistics space
IoT & Automation Transport (Industry) Logistics (Industry)
The African transport and logistics sector is a rapid adopter of industrial automation, embracing technologies such as the Internet of Things (IoT) and operational technologies (OT) to enhance efficiency, but cybersecurity vulnerabilities demand attention.
Read more...
---
Electronic Document Centre uses Synology
Infrastructure Asset Management
Electronic Document Centre (EDC), a semi-government company operating under Emirates Post Group, opted for Synology to streamline its data management infrastructure. This decision has led to improved operational efficiency and enhanced collaboration.
Read more...
---