printer friendly version
Tips for successful fleet management
Issue 7 2023
IoT & Automation
Fleet Domain, part of the Argility Technology Group, has announced best practices aimed at reducing fleet management costs and delivering a successful fleet management programme.
"Cost savings are fundamental to successful fleet management. They impact bottom line, operational efficiency, and the ability to remain competitive in the market," says Johan Van Niekerk, Fleet Solutions Consultant, Fleet Domain. "Implementing strategies to control costs while maintaining high-quality services and safety standards is essential for any business that relies on a fleet of vehicles."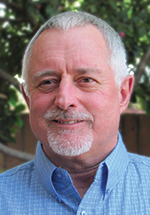 Johan Van Niekerk.
Fleet cost savings are driven by having enforceable fleet policies in place that govern corporate safety, health, and risk issues. Fleet costs are recognised to be managed and reduced by following internationally accepted principles that cover:
• Policies and procedures.
• Operations.
• Cost management.
Van Niekerk confirms that without having all three of these pillars in place, a company will be unable to manage safety, risk mitigation and operational fleet costs. "All the above are geared to focus on reducing and improving the cents per kilometre (CPK) cost of a fleet."
Fleet Domain recommends the following best practices
• Policies and procedures: Procurement rules and regulations – businesses need a fleet management committee comprised of the company's executive, finance, HR, and the fleet department. All these entities must agree on pre-determined procurement procedures in keeping with regulatory requirements.
• Vehicle selection and application: Vehicles must be selected for appropriate application and usage.
• Funding options from cash to operating rental: All options from cash to operating rentals need to be evaluated. Using a discounted cash flow (DCF) approach is one way of addressing this.
• Company vehicle or car allowance: The fleet management committee can evaluate the options of supplying employees with a company car or an allowance. There are pros and cons attached to both scenarios, which must be carefully weighed up before choosing which method best suits the business.
• Disciplinary actions covering accidents and fines: Disciplinary policies/actions regarding company car drivers or car allowance receivers must be clearly defined and circulated to all concerned. If such policies are to be successfully implemented, all drivers – including management – must form part of the process.
Operations
• Vehicle acceptance: Acceptance of a new vehicle and additional vendor product suppliers must adhere to the specific rules agreed to by the fleet management department.
• Maintenance, tyre, and fuel: The suppliers of a maintenance management programme must be evaluated and selected. Such vendors can hail from banking institutions with bank cards or independent fleet management companies. Moreover, the business needs to agree on how information from these vendors will be supplied.
• Tracking Integration – tracking with routing and driver behaviour: Selection of a tracking vendor is crucial. The quality and nominated touch points supplied by the vendor must be critically evaluated to enable the fleet department to influence and improve driver behaviour. It is generally agreed in the industry that unless driver behaviour can be changed, no fleet savings will be made.
• Insurance: The fleet management committee needs to agree on the insurance method for all vehicles and assets of the company. There are various options available, such as an aggregate excess option, individual vehicle insurance, a participative scheme for car allowance users and shared self-insurance with limits.
• Accident procedures for repair or replacement: Accidents affect the depreciation, maintenance, and resale values of a vehicle. The business needs to select – plus acquire upfront approval from insurers – service providers for company vehicle repairs. Strict accident procedures and repair instructions should be agreed upon. The rules around repairing a vehicle or replacing it following an accident must be clearly defined.
• Driver interaction: Drivers of company and car allowance vehicles must be advised of all the policies and procedures that will apply to them regarding accidents, fines received and feedback reports from the GPS/tracking company. The newly revived AARTO regulations could have serious effects on company or car allowance driver relationships.
Cost management is all important
• Fleet audits: Annual fleet audits must be conducted to ensure the correct fleet mix, service delivery, vehicles required and managing replacement cycles. Keeping vehicles past the recommended replacement dates affects depreciation, maintenance, and resale values.
• Structure of fleet department in a company: The rules and authorities of the fleet department must be such that they can operate and take responsibility for a budget accepted by the fleet management committee. The daily decisions and operational issues are their responsibility.
• Fines management: The company must understand the responsibility for the receiving and management of issued/received fines. Not managing fines correctly can seriously impact safety and costs for the company. Disciplinary motivations regarding fines and subsequent actions should be clearly defined and understood by all.
• Driver training: It is important to have a driver training programme in place with a well-recognised and experienced service provider. Taking the cost of driver training into consideration as a percentage of the vehicle's lifetime operating cost is a good approach, which results in improved maintenance, tyre, fuel, fewer accidents, fines, and HR costs.
• Reports that manage and guide business: Report generation focused on fleet enables companies to manage costly vehicle expenses and driver activities. Developing reports will influence future costs and must be deemed to be paramount to future cost reductions and improvements regarding the return on investment (ROI).
"FleetDomain's Online Fleet Management Information System (FMIS) produces comprehensive centralised information reports. These encompass all facets of fleet management, spanning vehicle selection, acquisition, procurement, delivery, and termination, as well as tracking integration, accident records, and fines. Succinctly put, our FMIS provides the market with cost-effective, innovative, and dependable fleet management," Van Niekerk concludes.
For more information go to www.fleetdomain.co.za
Further reading:
SA fleets face internal and external pressures
IoT & Automation Transport (Industry) Logistics (Industry)
Thousands of trucks clog South African border points and ports, causing shipping companies to levy congestion surcharges; fleet managers must enforce safety rules, develop comprehensive training programmes focusing on early warning systems and AI-powered technology
Read more...
---
A simple system for complex protection
Surveillance AI & Data Analytics IoT & Automation
Reconeyez is a company that provides autonomous wireless visual verification systems with built-in artificial intelligence. Running on batteries, each device includes communication capabilities, creating a mesh network between the various devices, linking them to the control room.
Read more...
---
Zero Trust in 2024
Mantis Security Integrated Solutions IoT & Automation
The rapid development of artificial intelligence (AI) applications and uses in 2024 will profoundly impact security operations and AI-driven analytics, which can enhance threat detection, anomaly identification and predictive maintenance.
Read more...
---
Regal fusses over Fluss
Regal Distributors SA IoT & Automation Smart Home Automation
When the team from Fluss brought their Bluetooth-enabled device to Regal's research team, they were hooked. Effortless in its simplicity, the Fluss device means no more losing remotes, endless waiting at the gate for visitors, scanning fingerprints, etc.
Read more...
---
Revolutionising networking technology for the future
Infrastructure IoT & Automation
[Sponsored] In the fast-evolving landscape of networking technology, RUCKUS Networks stands out as a trailblazer, offering innovative solutions that redefine connectivity experiences across various industries.
Read more...
---
Expanding cellular IoT applications in the SA energy sector
IoT & Automation Power Management
Cellular IoT is a way of connecting physical devices to the internet through cellular networks. This is not a new technology, but it has the potential to revolutionise the energy sector in the country.
Read more...
---
How finance services can help the IoT industry foster consumer trust
IoT & Automation
The Internet of Things (IoT) has risen across the tech industry and has become more prominent in our daily lives by connecting devices and enabling seamless automation. There are still, however, many significant challenges when it comes to building consumer trust.
Read more...
---
Simplify AARTO compliance for fleets
Guardian Eye IoT & Automation Asset Management Transport (Industry) Logistics (Industry)
While there are challenges around the management and implementation of the AARTO Amendment Act, there are also benefits that need to be understood today to ensure compliance and value tomorrow.
Read more...
---
Nextivity CEL-FI ROAM R41 boosts your cell signal
IoT & Automation Products & Solutions
Designed for cars, trucks, and boats, it is the industry's most powerful cellular coverage solution for on-the-go applications. It features the 4th generation IntelliBoost chip to deliver channelised coverage for mobile network operator (MNO) signals.
Read more...
---
Navigating cybersecurity in the African transport and logistics space
IoT & Automation Transport (Industry) Logistics (Industry)
The African transport and logistics sector is a rapid adopter of industrial automation, embracing technologies such as the Internet of Things (IoT) and operational technologies (OT) to enhance efficiency, but cybersecurity vulnerabilities demand attention.
Read more...
---