printer friendly version
Securing road transport across Africa
Issue 7 2023 Editor's Choice, Asset Management, Transport (Industry), Logistics (Industry), Risk Management & Resilience
Transporting goods across Africa is a challenge at the best of times. When doing so by road, there are the usual road quality issues, potential criminal activities, route decisions, and more, that logistics companies need to consider. In South Africa, the situation is generally worse due to the inability of the government to keep the rail system in working order, which forces more cargo to be transported by road, and of course, the heightened crime risks due to the free reign of well trained and equipped criminal syndicates that are almost immune to legal repercussions.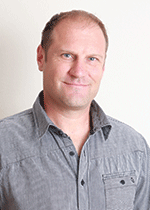 Massimo Carelle.
As logistics companies are undoubtedly aware, special care must be taken in planning and running transportation within the continent. What may be an easy run in one country can be a dice with death in another, or anything between the two extremes.
SMART Security Solutions spoke to Filipe de Almeida, the Corporate Security and Loss Prevention Manager at Rangel Logistics Solutions, and the Portugal & Spain Regional TAPA EMEA Lead (TAPA is the Transported Asset Protection Association). Rangel has a long history of transporting goods throughout Africa, especially for mining operations on the continent. (The company's business extends far beyond Africa, but we are focusing on the continent.)
Planning is critical
De Almeida says that every aspect of the journey must be planned in advance. This includes the route to be taken and possible alternative routes should something go wrong or if there are potential threats on the planned route, customs and border crossing issues, road damage, criminal enterprises, and the ever-present dangers of vehicles breaking down.
Rangel prepares in advance for these and more risks and runs two control rooms, one in Portugal and one in South Africa, where it uses GPS and a range of communications technologies to keep track of its convoys and speak to the respective persons when required. These control rooms run 24/7 and are managed by carefully planned workflows to ensure a quick response to any emergency.
It collects information from various sources about routes, including TAPA EMEA's TIS system (described below), to change routes or recalculate expected arrival times due to road conditions, adverse weather, or any unexpected occurrences.
Avoiding unnecessary delays
For high-value goods from mines, for example, the company ensures escorts accompany its trucks. It has personnel stationed at border points to ensure all the paperwork is done correctly to streamline the process. Bureaucracy can be the biggest problem logistics operators face when moving goods between countries.
It also ensures it has made contacts in various locations along the route so that any mechanical failures can be dealt with as quickly as possible to get the vehicles moving to the next 'safe point'. This could mean contracting repair workshops in towns all along the route to ensure there is not a long wait for assistance.
Driving all these preparations is the determination to keep goods moving and avoid any single point of failure. De Almeida says the most significant risk to cargo is when it is at rest. This can happen anywhere, but is more common at border points and places like the Durban port – a known chokepoint. It can take two days to offload cargo once it has arrived at the port (depending on what it is), and it can also take days of 'waiting in line' – meaning security escorts need to be kept with the cargo for as long as it takes to offload.
Other problems include a lack of warehouse capacity once the cargo is offloaded, and the human resources to do the offloading and packing in the warehouse. The result is that some African mines now avoid this once prosperous port and divert their cargo to others, such as Dar es Salaam in Tanzania or Walvis Bay in Namibia.
Paper only goes so far
As noted above, workflows are prepared well in advance and become part of the monitoring and management of the convoys. However, De Almeida notes that even best practices on paper are not worth the effort if they have not been translated into actions and if the support for those actions has not been prepared in advance (such as the availability of maintenance along the route, training for control room staff, and more).
In addition, problems extend beyond how they are described on paper, so plans and workflows need to be designed and implemented with care to deliver best-practice solutions on the ground, and to be adaptable and evolve as situations change.
This is, unfortunately, necessary in South Africa as the leading escort vehicle will often warn the convoy of roadblocks, no matter the cause, and the convoy will be diverted to avoid any stoppages. Once again, he notes, "cargo at rest is cargo at risk".
Reporting all the time
When a vehicle or convoy stops, the control rooms receive an alert, even for planned stops, to ensure everything is proceeding as planned. Its drivers are also part of the solution to security and risk issues, as they are encouraged to report anything strange or suspicious, whether it is a threat or not. Their situational awareness plays an important role in the overall security of transport services.
With multi-SIM communications on board, the drivers and escorts are in touch throughout Africa. When they notice something unusual, they generally use push-to-talk (PTT) technology to inform the control room, which notes the occurrence. One car sitting at the side of a road is not necessarily an emergency, but if the same car is noted multiple times, the pattern may indicate some nefarious plan brewing, which the company should take note of.
De Almeida says the key is ensuring the company and its personnel have enough measures to act and sufficient awareness of their routes and surrounding areas to make it as unpalatable for criminals as possible. Security is a mindset that he tries to entrench in the company and its people to minimise risks and efficiently manage events when they do occur.
Technology plays a vital role in this as one cannot wait until someone has looked for the paper-based SOPs before reacting in an emergency. Those involved need to know what to do, and the technology available to them needs to assist in following the standard processes and resolving the situation – and recording the whole process.
TAPA is a valuable aid
De Almeida notes that TAPA EMEA's standards are a valuable aid in the transport and logistics industries as they assist in ensuring companies implement the correct procedures. Primarily, the goal is to avoid emergencies, but when they happen, people need to know what to do. The standards are very beneficial in this.
Of course, the standards do not simply cover one aspect, such as cargo on the road, but deal with the entire supply chain, from internal company processes to travel protocols, handover processes, etc. They also offer holistic solutions for warehouse risk managers (see below). TAPA standards secure the whole process and allow risk managers to see where the weakest link in the chain is, where problems can most easily arise, and resolve these without creating new weaknesses.
The benefit is that TAPA shares information anonymously across its membership to assist in securing logistics in Europe and Africa. It also shares the same information with law enforcement at no cost. While Africa is still relatively new to TAPA standards, much is being done to expand the scope of operations on the continent through its African chapter, led by Massimo Carelle.
TAPA EMEA Africa Region
Shortly after the first TAPA EMEA conference held in South Africa after the pandemic (www.securitysa.com/19143r), SMART Security Solutions also spoke to Massimo Carelle, the Head of Bradian Logistics Risk & Security Solutions, as well as the TAPA EMEA Africa Region Lead about the association's expansion on the continent.
Among the good news following the conference, Carelle noted that membership fees for TAPA have been reduced for African companies and individuals. As a European organisation, TAPA's membership is Euro-based, which makes it expensive for Africans to join. Members can also receive training in the TAPA standards at a reduced cost.
However, the benefits are not only about money. Members of TAPA EMEA are entitled to attend the annual conference for free. They also have access to authorised training courses and the TAPA EMEA Intelligence System (TIS). TIS provides valuable insights into recorded cargo crimes and information on facilities, trucking operators, and secure parking locations that meet the TAPA EMEA Security Standards. Members can also anonymously share their incidents with other members. All shared information is made available to law enforcement agencies at no cost. Members also receive regular cargo crime incident alerts for their region and monthly webinars to increase the resilience of their supply chains. Other associations in this industry can join with TAPA EMEA and gain access to similar benefits for themselves and their members.
According to Carelle, the goal is to increase African membership and information-sharing capabilities to ensure supply chains throughout the continent have the data they require to make risk-mitigating decisions in a notoriously dangerous region. While based in South Africa at the moment, regional groups will be set up in Africa as more people learn about TAPA, its benefits, and the vital information it offers.
Regarding the value of TAPA certifications (explained below), Carelle says certified companies have a 76% lower chance of being crime victims because of the holistic risk management approach TAPA promotes.
The TAPA EMEA standards
As a reminder, Carelle explained the certifications in brief.
Facility Security Requirements (FSR): FSR protects high-value and theft-targeted products in facilities, such as warehouse operations and distribution centres. The FSR Standard is reviewed every three years, in consultation with TAPA members, to ensure its effectiveness and efficiency and to address new or emerging threats to supply chain security.
Trucking Security Requirements (TSR): Over 90% of cargo losses reported to TIS involve criminal attacks on vehicles. TAPA EMEA's TSR standard has been developed to protect products transported by road and aims to ensure the safety of drivers, vehicles, and cargo by preventing criminal attacks. The TSR is also reviewed every three years.
Parking Security Requirements (PSR): Trucks parked in unsecured parking places are involved in over 50% of the cargo losses reported to TIS in the Europe, Middle East and Africa region every year and include thefts of products valued at tens of millions of Euros. TAPA says these crimes are exacerbated by the severe lack of secure parking places in the region, especially in Africa. The organisation's secure trucking database lists facilities that meet the PSR standards to allow companies to use secure facilities for their long-haul fleets.
Find out more about:
• TAPA EMEA standards and training: https://tapaemea.org/standards-trainings/
• Bradian Logistics Solutions at www.bradian.co.za
• Rangel Logistics Solutions at www.rangel.com/en/
Credit(s)
Further reading:
SA fleets face internal and external pressures
IoT & Automation Transport (Industry) Logistics (Industry)
Thousands of trucks clog South African border points and ports, causing shipping companies to levy congestion surcharges; fleet managers must enforce safety rules, develop comprehensive training programmes focusing on early warning systems and AI-powered technology
Read more...
---
Integrated transportation security
Guardian Eye AI & Data Analytics Integrated Solutions Logistics (Industry)
HG Travel installs an AI-powered camera system integrated across 115 vehicles throughout a fleet comprising 160 vehicles of different sizes, along with predictive and self-monitoring tools to track tyre condition, fuel consumption and theft, and overall vehicle maintenance.
Read more...
---
From the editor's desk: A sad but exciting goodbye
Technews Publishing News & Events
Welcome to the final monthly issue of SMART Security Solutions. This is the last issue of the year and the last monthly issue we will print. The SMART Security Solutions team wishes all our readers and advertisers a relaxing festive season and a peaceful and prosperous 2024.
Read more...
---
The human factor side of video management systems
Leaderware Editor's Choice Surveillance Risk Management & Resilience
A video management system (VMS) is central to, and the most vital element to any control room operation using CCTV as part of its service delivery, however, all too often, it is seen as a technical solution rather than an operational solution.
Read more...
---
Get the basics right to win more business
ServCraft Editor's Choice Risk Management & Resilience
The barriers to entry in security are not high. More people are adding CCTV and fencing to their repertoire every year. Cowboys will not last long in a space where customers trust you with their safety.
Read more...
---
All aspects of data protection
Technews Publishing Editor's Choice Information Security Infrastructure AI & Data Analytics
SMART Security Solutions spoke to Kate Mollett, Senior Director, Commvault Africa, about the company and its evolution from a backup specialist to a full data protection specialist, as well as the latest announcements from the company.
Read more...
---
South Africa shows a 1200% increase in deepfake fraud
News & Events Risk Management & Resilience
Sumsub released its third annual Identity Fraud Report of the year, analysing identity fraud across industries and regions based on millions of verification checks across 28 industries and over 2 million fraud cases.
Read more...
---
How hackers exploit our vulnerabilities
Information Security Risk Management & Resilience
Distractions, multi-tasking, and emotional responses increase individuals' vulnerability to social engineering, manipulation, and various forms of digital attacks; 74% of all data breaches included a human element.
Read more...
---
Global strength, local craft
Impro Technologies Editor's Choice
Impro Technologies is a resounding success story. Started in South Africa, the company remains true to its roots and still designs and manufactures its access control systems and solutions in the country.
Read more...
---
Identity verification and management trends
Technews Publishing Information Security
Insights into what we can expect from identity fraudsters and the industry next year, ranging from criminal exploitation of AI and digital IDs to multi-layer fraud protection and the need for more control over personal information sharing.
Read more...
---