printer friendly version
Simplify AARTO compliance for fleets
Issue 7 2023 IoT & Automation, Asset Management, Transport (Industry), Logistics (Industry)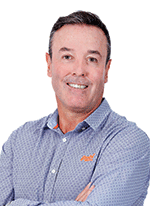 Rodney Taylor.
The AARTO Amendment Act, 2019 introduces an automated system for traffic fines and violations that makes it the responsibility of the infringer (the person committing the traffic offence) to manage, pay and resolve all infringement notices. The latter are submitted to infringers automatically, either electronically or by post, and are considered served regardless of whether or not the infringer has received it.
As infringements are automated in the new system, the onus is on the public to ensure that they pay their fines on time. The system has been met with criticism due to the potential complexities that surround the delivery of fines and managing the new system, with many believing that this puts too much pressure on individuals and could result in unexpected fines and penalties. However, as Alta Swanepoel, Founder of Alta Swanepoel and Associates, points out, it is not entirely a bad news situation.
"We are currently dealing with a situation where the average traffic department gets back between 5-8% of their traffic fines," she says. "This is not about the money; it is about addressing those who do not comply with the law, and there must be a more effective system in place to do that. The current system is not effective in many areas. Due to the different magisterial districts implementing different rules, the system is also not uniform throughout the country. If this system is managed properly, and this is a valid concern, then it should really deliver better quality road discipline and safety, which is needed."
The government has invested a significant amount of time and money into the system. This introduces some challenges that fleet owners and companies managing large volumes of vehicles and drivers need to consider to ensure they remain prepared. When a fine is issued, it can be attached to both a person and a company vehicle. The company may accrue demerit points against a vehicle licence disc or operator card. In the latter case, exceeding the maximum demerit point threshold will result in the vehicle not being allowed to renew licence discs and operator card, and the asset may not be sold until the points reduce to below the prescribed threshold.
"For people who run fleets, administering this is going to be a very different process," says Swanepoel. "In the past, one person would be a proxy and go in and pay all the fines associated with vehicles under their name. Now, the failure to nominate the driver of the vehicle who committed the infringement, will result in the licence discs and operator cards of the vehicles to which those infringement notices relate being debited with the fines and demerit points.
The same challenge applies to car dealerships – if a demo car gets a fine, the vehicle licence will carry the fine and demerit points if the dealership does not nominate the driver who committed the infringement. This is where the Guardian Eye artificial intelligence can provide solid support to companies that want to stay ahead of AARTO and avoid the risks."
The Guardian Eye solution allows companies to track which driver was in which vehicle at any given time. It provides live tracking and monitoring, allowing the company to assess who drove the vehicle when it received the fine, so they can redirect that fine with 100% confidence. The technology stack provided by Guardian Eye also provides digital proof that an employee used the vehicle at the time of the fine and adds an additional layer of asset protection for the company as well.
"We provide companies with a digital key that provides accurate records, so your fines are always allocated correctly, and your fleet remains secure and easily tracked," concludes Rodney Taylor, MD of Guardian Eye. "With this tool, your company can remain ahead of the legislation and enjoy the benefits it introduces rather than feel overwhelmed by the complexity and negativity."
Moving forward, companies need to focus on ensuring that all drivers and employees understand AARTO and its implications and risks. It is a serious complication that, if not managed correctly, can result in heavy fines and penalties and, in the worst cases, vehicles being blocked from being used and drivers not being able to perform their functions due to suspended licences.
Credit(s)
Further reading:
SA fleets face internal and external pressures
IoT & Automation Transport (Industry) Logistics (Industry)
Thousands of trucks clog South African border points and ports, causing shipping companies to levy congestion surcharges; fleet managers must enforce safety rules, develop comprehensive training programmes focusing on early warning systems and AI-powered technology
Read more...
---
Integrated transportation security
Guardian Eye AI & Data Analytics Integrated Solutions Logistics (Industry)
HG Travel installs an AI-powered camera system integrated across 115 vehicles throughout a fleet comprising 160 vehicles of different sizes, along with predictive and self-monitoring tools to track tyre condition, fuel consumption and theft, and overall vehicle maintenance.
Read more...
---
A simple system for complex protection
Surveillance AI & Data Analytics IoT & Automation
Reconeyez is a company that provides autonomous wireless visual verification systems with built-in artificial intelligence. Running on batteries, each device includes communication capabilities, creating a mesh network between the various devices, linking them to the control room.
Read more...
---
Zero Trust in 2024
Mantis Security Integrated Solutions IoT & Automation
The rapid development of artificial intelligence (AI) applications and uses in 2024 will profoundly impact security operations and AI-driven analytics, which can enhance threat detection, anomaly identification and predictive maintenance.
Read more...
---
Regal fusses over Fluss
Regal Distributors SA IoT & Automation Smart Home Automation
When the team from Fluss brought their Bluetooth-enabled device to Regal's research team, they were hooked. Effortless in its simplicity, the Fluss device means no more losing remotes, endless waiting at the gate for visitors, scanning fingerprints, etc.
Read more...
---
Revolutionising networking technology for the future
Infrastructure IoT & Automation
[Sponsored] In the fast-evolving landscape of networking technology, RUCKUS Networks stands out as a trailblazer, offering innovative solutions that redefine connectivity experiences across various industries.
Read more...
---
First telemedicine platform for South Africa
Guardian Eye Healthcare (Industry) AI & Data Analytics
South African employees often struggle to receive timely, affordable, and accessible healthcare. The challenge for many healthcare initiatives within organisations is the melting pot of cultures.
Read more...
---
Expanding cellular IoT applications in the SA energy sector
IoT & Automation Power Management
Cellular IoT is a way of connecting physical devices to the internet through cellular networks. This is not a new technology, but it has the potential to revolutionise the energy sector in the country.
Read more...
---
How finance services can help the IoT industry foster consumer trust
IoT & Automation
The Internet of Things (IoT) has risen across the tech industry and has become more prominent in our daily lives by connecting devices and enabling seamless automation. There are still, however, many significant challenges when it comes to building consumer trust.
Read more...
---
From damage management to false alarm prevention
Dallmeier Electronic Southern Africa Transport (Industry) Surveillance Logistics (Industry)
Video surveillance is undergoing an exciting evolution; today's IP-based solutions can be fully integrated into digital systems. With the increasing integration of artificial intelligence (AI); logistics, in particular, can make processes more transparent and exploit previously untapped potential.
Read more...
---