printer friendly version
A look at visitor management
SMART Estate Security 2023
Editor's Choice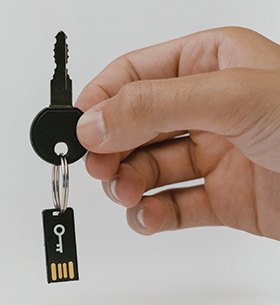 Managing visitors is one of the tasks estate security has been doing for years and will have to continue doing for the foreseeable future. While some estates seem to be stuck on using scraps of paper to log visitors, hoping they will never have to look for information from those visitor books or slips of paper (not to mention the question of whether it is legal or not), but most have advanced to more reliable forms of controlling visitor access, with the goal of making visits as painless as possible, but still secure.
SMART Security Solutions asked Walter Rautenbach from neaMetrics, and Brett Wray from Entry Pro about what they see happening in this market and what their latest solution offerings are.
SMART Security Solutions: In your experience, what do estates want from their visitor management systems? Cheap stuff? Integrated with everything else? Easy to install and use? Something flexible they can adapt to their own needs? Whatever makes residents complain the least?
Rautenbach: Estates want a visitor management system that is uncomplicated, that works, and that will be used. Often the system depends on the type of estate, and yes, some do require 'cheap solutions' because that is what they can afford. However, cheap solutions are not only linked to the type of estate (high-end security estate or, say, low-end student housing); it really comes down to affordability, the demand for functionality and whether real value can be derived from it over the use of manual guards.
The ideal is to have it integrated with everything else. This saves on infrastructure costs. For example, where the same access terminals used by residents or caretakers are used by visitors, creating more value and avoiding multiple systems. In an app and mobile-driven world, it must be easy and seamless to use, and it should always work. It needs to be the type of solution that users will market for you through word-of-mouth.
Functionality must address the estate's needs. Those being security and control over access, reduced labour cost, increasing the estate's value (easy, convenient, good security, without overloading levies), and satisfying demanding residents.
As software engineers, we understand that solutions need to have a rich offering, configurable to a great extent, and be easy to adapt where new functionality can add value to all clients. The benefits of using locally developed solutions cannot be stressed enough in terms of these solutions being shaped for our own environment and with greater opportunity for changes.
Wray: Based on our experience, estate managers require visitor management solutions that are both flexible and easy to use, and can adapt to an ever changing environment. It is crucial for the estate manager to have access to live reports and various report types that they can easily view in case of queries. Our clients have diverse requirements that vary depending on the estate's size and type.
Some prefer a simple stand-alone platform, while others seek a more integrated system. With our comprehensive set of features and capabilities, as well as our full-house system (rather than third-party integrations), we can accommodate any client's needs. Generally, residents are satisfied with a system that is user-friendly, reliable and does not cause entry and exit delays.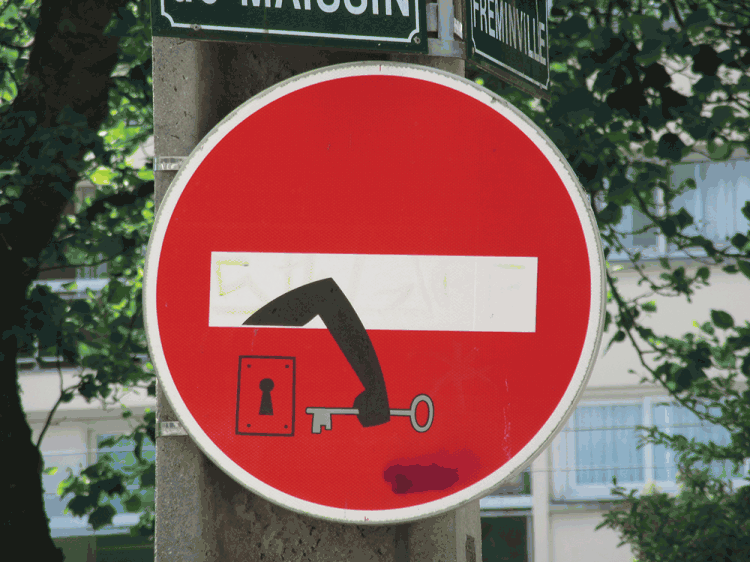 SMART Security Solutions: Regarding privacy, are estates focused on adhering to privacy regulations like PoPIA, or are they more inclined to accept whatever their visitor management provider offers?
Rautenbach: We all need to consider PoPIA, and the privacy of the data and what it is intended for. Ultimately it is the estate's responsibility to ensure that compliant solutions and infrastructure are used. Whether the data is on local servers or in the cloud should have no impact. The data needs to be encrypted and protected, and not used for any other purpose than for what it was agreed. The question of hosting solutions on-premises or in the cloud is more driven by the capability of the estate to provide reliable onsite infrastructure, especially during load shedding, as well as the necessary skills to perform server and system maintenance.
Wray: Based on our experience, we have observed that estates are taking PoPIA regulations seriously and are not solely relying on their providers for compliance. There is a mutual understanding to ensure that both parties adhere to privacy and security regulations by implementing proper documentation, systems, and procedures. Cloud servers remain the top choice for storage due to the security risks associated with onsite servers, such as hacking, physical damage, or theft.
Cloud storage eliminates these risks and provides the added benefit of having multiple backup servers. It is important to note that PoPIA procedures and processes must still be followed regardless of the storage method, and most estates are aware of this.
SMART Security Solutions: How important is the ability to integrate visitor management with other systems, such as management platforms or control room services, to estates?
Rautenbach: Integrated systems always add value, and not running separate systems even more so. Offerings that address access control, visitor management, linking to CCTV and knowing who is on premise during emergencies, is essential. Using a single system is not always possible and it is good to be aware of what API integration is offered before investing in a system, as even future expansions might require this, and without it the estate will be locked down to a particular vendor.
Wray: Based on our experience, estates are increasingly shifting towards a single, comprehensive solution that offers multiple functionalities, particularly when it comes to management platforms. This approach not only streamlines operations but also reduces costs associated with certain systems that require one-time or annual license fees to run their respective platforms.
SMART Security Solutions: Is biometric access, especially facial recognition, but also including fingerprints, still growing fast, or are estates more inclined to use PINs or QR codes for visitors? Which technologies are more common/preferred for visitor management in estates?
Rautenbach: Utilising effective biometrics for estate visitor management is still on the rise. The use of PIN, QR and mobile is still favoured and should be part of the offering, as not all visitors are inclined to hand over their biometrics to be stored and managed by someone else. In view of our current landscape of security providers and system managers, we do understand this concern, and systems cannot be bypassed due to unwilling visitors who do not want to share their biometrics. A hybrid offering allows those frequent friends and family who want the convenience to use their biometrics, while the pizza man, contractors or sceptics might prefer non-biometrics.
Wray: Most estates are adapting to new technology trends and opting for touchless biometric solutions like facial or Wave readers. However, these advanced solutions come at varying costs, making it difficult for some estates to afford. In such cases, fingerprint biometrics still remain a crucial and cost-effective solution. Codes are still ideal for visitor access since they are pre-authorised by the resident and quick to process to manage visitor entries and exits.
SMART Security Solutions: How close are we to having the ability not to have guards at the gate? In other words, to automate visitor management or have human interaction via a remote control room? Are there examples where this is happening?
Rautenbach: I believe the technology is there, but our landscape is not quite ready for it in all situations. The airport or a shopping centre is not an estate, but have you ever had the pleasure of having to press the help button trying to exit at the parking lot? Personally, I closed my fitness rings walking back to the parking office several times after something in the system stopped working and no one answered my call for help. This is quite an achievement in itself since I do not own a fitness gadget.
Also remember our failing infrastructure and centralised control rooms that cannot manage peak loads; physical guards at estate entrances do offer more than just managing visitors at estates, therefore I believe this will continue for a while. We must give these guards the credit for their contribution made to assisting the non-tech savvy, helping resolve issues caused due to human and system glitches, and being there when one is stuck in front of an unmanned gate while your host left their phone somewhere on vibrate. Beyond this there is security through presence or even just to protect infrastructure, especially failing systems, from vandalism.
Tongue in cheek aside, there are many 'complexes' that do use unattended access and the key to success is a system that works, where instructions are clear, which is monitored remotely and where the control room assistance is effective when needed. Essentially a solution must offer stability, simplicity, and a minimal need for reading. Visitors are getting more familiar and comfortable with unattended systems and in our view the growth of these will continue.
Wray: In spite of technological advancements, large to medium-sized estates will continue to require human guards for security purposes. For instance, if a visitor arrives with an expired or invalid code, they would not be able to access the estate and cause delays at the entrance. However, with the assistance of guards, they can assess the situation and resolve the issue promptly. Guards also play a crucial role in ensuring the overall security and safety of the estate's residents, both within the estate's premises and along the perimeter.
SMART Security Solutions: What services/products/solutions does your company offer estates?
Rautenbach: neaMetrics offers i-Visit, designed specifically for Suprema's access control platform, BioStar 2. It can be utilised as a stand-alone visitor management solution or as a full access control system. Residents access the platform from their mobile device or browser where they can then create once-off visitors or store them as ongoing visitors, and assign specifics such as allocated visiting time, number of entries allowed and even if they can just enter or exit.
Visitors, on the other hand, receive a notification with simple instructions plus access to either a PIN, QR or option to enrol facial biometrics using their mobile device. When approaching the entrance, the visitor either enters their PIN, scans their QR or face, depending on what is enabled on the system and the rules prescribed by the facility. Access is granted based on these rules and is logged by the system, and residents receive a notification that their visitor has arrived. The gate either opens, or alternatively residents must first authorise access to do so. The system is configurable to remove visitor information once access is complete, and visitors also have the option to remove all their personal details and biometrics from the system when they want to.
i-Visit can be used beyond visitor management for access to estate facilities and bookings. Security or estate managers can monitor visitor access as it occurs or they can query the system to review visitor access in general, for a specific resident or for specialised queries to show which visitors are still onsite or have never left (if used as part of the exit system as well). When used in conjunction with access control, it is easy to establish which visitors and residents are on premise when an emergency occurs or where evacuation is required. Where facial readers are used the option exists to store portrait logs for security investigations, with configurable retention times.
With BioStar 2 as part of the solution, the implementation of access control and T&A; (contractors/staff) is available, either at the gate, for personal residents or to access facilities. BioStar's support for video integration allows linking your CCTV system to create a complete solution. BioStar 2 is fully GDPR/PoPIA compliant, with data encrypted at rest and during communication.
It is hosted either onsite, where infrastructure is stable and approved, or in the cloud. Stable power and Internet connectivity is essential. Maintenance can either be performed by a certified installer or through a dedicated externally hosted solution with SLA which offers scheduled system check-ups, upgrades and maintenance.
Wray: Our system is designed as a stand-alone solution that incorporates all our protocols and systems into one centralised database. However, we are able to integrate with third-party applications if necessary.
1. Entry Pro comprises six components, each designed to manage a specific aspect of estate management:
2. Resident management, which uses biometrics, touchless QR codes, or cards for authentication.
3. Visitor management, which enables pre-cleared codes off the app sent from the resident.
4. Short-term contractors, who can use pre-cleared codes off the app from residents.
5. Long-term contractors, who can use biometric authentication at turnstiles or gates.
6. Domestic staff, who are registered monthly on biometrics with odd days specification, and biometrics or codes from residents on the day they work, i.e., Monday, Wednesday, or Friday.
Our system is continually being developed to meet the needs of estate management. We have features such as sending newsletters, emails, and push notifications to residents from the estate management team, and residents can log estate issues such as broken lights, blocked pipes, or potholes using our app.
Additionally, our system provides real-time reports that are essential for estate management and can be accessed at any time.
Credit(s)
Further reading:
From the editor's desk: A sad but exciting goodbye
Technews Publishing News & Events
Welcome to the final monthly issue of SMART Security Solutions. This is the last issue of the year and the last monthly issue we will print. The SMART Security Solutions team wishes all our readers and advertisers a relaxing festive season and a peaceful and prosperous 2024.
Read more...
---
The human factor side of video management systems
Leaderware Editor's Choice Surveillance Risk Management & Resilience
A video management system (VMS) is central to, and the most vital element to any control room operation using CCTV as part of its service delivery, however, all too often, it is seen as a technical solution rather than an operational solution.
Read more...
---
Get the basics right to win more business
ServCraft Editor's Choice Risk Management & Resilience
The barriers to entry in security are not high. More people are adding CCTV and fencing to their repertoire every year. Cowboys will not last long in a space where customers trust you with their safety.
Read more...
---
All aspects of data protection
Technews Publishing Editor's Choice Information Security Infrastructure AI & Data Analytics
SMART Security Solutions spoke to Kate Mollett, Senior Director, Commvault Africa, about the company and its evolution from a backup specialist to a full data protection specialist, as well as the latest announcements from the company.
Read more...
---
Global strength, local craft
Impro Technologies Editor's Choice
Impro Technologies is a resounding success story. Started in South Africa, the company remains true to its roots and still designs and manufactures its access control systems and solutions in the country.
Read more...
---
Securing easy access
Suprema neaMetrics Access Control & Identity Management
Securing access to hospitals and healthcare institutions presents a unique set of challenges, because these facilities operate 24/7, have highly 'open' access in public areas and require a strict level of security.
Read more...
---
Identity verification and management trends
Technews Publishing Information Security
Insights into what we can expect from identity fraudsters and the industry next year, ranging from criminal exploitation of AI and digital IDs to multi-layer fraud protection and the need for more control over personal information sharing.
Read more...
---
South Africans play a role in becoming scam victims
Editor's Choice Risk Management & Resilience
The South African fraud landscape is becoming increasingly risky as fraudsters and scammers look to target individuals with highly sophisticated scams, in an environment where it is becoming increasingly difficult for lawmakers and authorities to bring these criminals to justice.
Read more...
---
Service orientation and attention to detail
Technews Publishing Editor's Choice Risk Management & Resilience
Lianne Mc Hendry evolved from working for an accounting firm to an accomplished all-rounder familiar with the manufacturing, distribution, and system integration aspects of the security industry value chain.
Read more...
---
Are you leaving money on the table?
Editor's Choice Security Services & Risk Management
How many customers have you helped since starting your business? Where does most of your new business come from? If the answer is not from your database's existing customers, you might have a problem.
Read more...
---