printer friendly version
Selecting the appropriate vendor for security equipment
SMART Estate Security 2023
Editor's Choice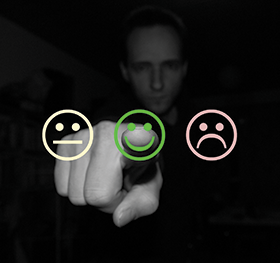 The demand for robust security systems has never been greater in today's rapidly evolving world. As a trade professional tasked with installing security equipment, selecting a supplier that meets your specific needs and ensures the highest level of customer satisfaction is crucial.
This article will delve into the key factors to consider when choosing a supplier; focusing on technical support, integrity, service, after-sales support, and the quality of hardware supplied. Additionally, we will explore the drawbacks of poorly sourced biometric products, highlighting the importance of opting for alternative solutions.
What to look for
Technical support strengths: When evaluating potential suppliers, one of the primary considerations should be their technical support capabilities. A reliable supplier understands the intricate details of security equipment and provides comprehensive support to trade professionals. Look for a supplier that offers:
• Expertise: Choose a supplier with a team of knowledgeable professionals who can address your technical queries promptly and accurately. They should possess a deep understanding of the products they offer and be able to guide you through any installation or troubleshooting challenges.
• Training and documentation: A reputable supplier will provide comprehensive training programmes and documentation to help you better understand the equipment and its functionalities. This support ensures that you can maximise the capabilities of the security systems you install.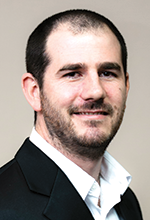 Frazer Matchett.
Supplier integrity: Integrity is a crucial aspect of any business relationship. When selecting a supplier, seek out those that prioritise transparency, ethical practices, and compliance with industry standards. Consider the following factors:
• Reputation: Look for suppliers with a solid reputation in the industry, backed by positive customer reviews and testimonials. A trustworthy supplier will have a track record of delivering on their promises and maintaining high standards of integrity.
• Compliance and certifications: Ensure that the supplier adheres to relevant industry regulations and holds certifications that guarantee their commitment to quality and compliance. This demonstrates their dedication to providing reliable and trustworthy products.
• Ethics: Consider a supplier who is not going to compete with you. How sure are you that your supplier is not going to compete with you via a sister company, if they have one?
• History: Simple Google searches of the supplier can often yield news stories or reviews of other interactions of that business.
Service excellence: Superior service is a key differentiator when choosing a supplier. Evaluate potential suppliers based on their service offerings, such as:
• Responsiveness: Opt for a supplier that values your time and responds promptly to your inquiries or requests. Efficient communication channels and quick turnaround times reflect their dedication to exceptional service.
• Customisation: A reliable supplier understands that each installation project is unique. They should be willing to work closely with you to tailor their solutions to your specific requirements, offering personalised assistance throughout the process.
• Problem resolution: No installation is done without issues. How does your supplier treat its customers when the eventual issues pop up? Does your supplier know the product well enough to offer an alternative product or solution?
• Customer investment: A good supplier should portray a sense of investment to its customer. Does the supplier put in the time to ensure that you are educated on the solution proposed? Does the supplier ensure that you, as a customer, maintain your reputation?
After-sales support: After-sales support is crucial to ensure long-term success and satisfaction. Consider suppliers that offer:
• Warranty and maintenance: Choose a supplier that provides comprehensive warranty coverage for their products, along with maintenance services. This ensures that any issues or defects that may arise post-installation are promptly addressed, minimising downtime.
• Spare parts availability: It is important to partner with a supplier that maintains an inventory of spare parts, enabling quick replacements or repairs when necessary. This ensures that security systems always remain operational and reliable.
• Support: How amenable is your supplier to offering SLA services? Do you have in-house services that could look after large databases or work out how to maintain systems over time?
• Extras: Does your supplier offer development services that could potentially sway a solution in a better light to make your proposal more attractive?
Quality hardware: The quality of the hardware supplied is a fundamental aspect of any security system. Opt for suppliers that prioritise:
• Rigorous testing and quality assurance: A reputable supplier conducts extensive testing and quality assurance measures to ensure that their products meet industry standards and deliver reliable performance. Look for suppliers with a proven commitment to excellence in hardware manufacturing.
• Trusted brands and alternatives: Consider suppliers that offer reputable brands known for their quality and reliability. Explore alternatives to cheap, commonly available biometric products, as concerns regarding data security and product reliability have been raised. Opting for alternatives ensures peace of mind and a robust security infrastructure.
• How sure are you that the products offered are not just cheap re-branded hardware sourced from dubious online retailers?
• Secure hardware: Do your readers have their trigger methods exposed on the non-secure side of the barrier?
Selecting the right supplier for your security equipment is vital to the success of your trade business. By prioritising technical support strengths, supplier integrity, service excellence, aftersales support, and the quality of hardware supplied, you can make an informed choice that benefits both you and your clients. Remember to carefully evaluate the drawbacks associated with biometric products sourced via unscrupulous origins and consider alternative solutions that prioritise security and reliability. People buy from people; together, let's build a secure future.
For more information, contact Enkulu Technologies, +27 87 551 3005, sales@enkulutech.co.za, www.enkulutech.co.za
Credit(s)
Further reading:
The human factor side of video management systems
Leaderware Editor's Choice Surveillance Risk Management & Resilience
A video management system (VMS) is central to, and the most vital element to any control room operation using CCTV as part of its service delivery, however, all too often, it is seen as a technical solution rather than an operational solution.
Read more...
---
Get the basics right to win more business
ServCraft Editor's Choice Risk Management & Resilience
The barriers to entry in security are not high. More people are adding CCTV and fencing to their repertoire every year. Cowboys will not last long in a space where customers trust you with their safety.
Read more...
---
All aspects of data protection
Technews Publishing Editor's Choice Information Security Infrastructure AI & Data Analytics
SMART Security Solutions spoke to Kate Mollett, Senior Director, Commvault Africa, about the company and its evolution from a backup specialist to a full data protection specialist, as well as the latest announcements from the company.
Read more...
---
Global strength, local craft
Impro Technologies Editor's Choice
Impro Technologies is a resounding success story. Started in South Africa, the company remains true to its roots and still designs and manufactures its access control systems and solutions in the country.
Read more...
---
South Africans play a role in becoming scam victims
Editor's Choice Risk Management & Resilience
The South African fraud landscape is becoming increasingly risky as fraudsters and scammers look to target individuals with highly sophisticated scams, in an environment where it is becoming increasingly difficult for lawmakers and authorities to bring these criminals to justice.
Read more...
---
Service orientation and attention to detail
Technews Publishing Editor's Choice Risk Management & Resilience
Lianne Mc Hendry evolved from working for an accounting firm to an accomplished all-rounder familiar with the manufacturing, distribution, and system integration aspects of the security industry value chain.
Read more...
---
Are you leaving money on the table?
Editor's Choice Security Services & Risk Management
How many customers have you helped since starting your business? Where does most of your new business come from? If the answer is not from your database's existing customers, you might have a problem.
Read more...
---
Wireless fire tech offers unexpected benefits for load shedding
Technoswitch Fire Detection & Suppression Editor's Choice
For the long-suffering residents of South Africa, the policy of load shedding to help manage demand from the country's ageing and poorly maintained electrical generation and distribution system, is a major inconvenience, and it can be fatal to fire alarm systems.
Read more...
---
Consolidated cybersecurity management
Technews Publishing Editor's Choice Information Security Infrastructure
SMART Security Solutions spoke to Gareth Redelinghuys, Country Managing Director, African Cluster at Trend Micro, to find out what makes Trend stand out from the crowd and also its latest market offerings.
Read more...
---
ADI to close SA operation
ADI Global Distribution Editor's Choice
In a move that will shock the local security industry, ADI Global recently sent an email to its customers notifying them that it will cease its business operations in South Africa.
Read more...
---