printer friendly version
Texecom increases support in the EMEA with key appointments
Issue 6 2023 Editor's Choice, Perimeter Security, Alarms & Intruder Detection, News & Events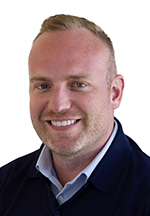 Thomas Vanden Wyngaerdt.
Texecom is pleased to announce further investment into the EMEA region with two key appointments to its sales team. Joining as Head of EMEA Sales, Thomas Vanden Wyngaerdt comes with 12 years of sales management experience, many of which were spent in the telematics industry. He will oversee the full EMEA sales function and will work closely with the current team, customers and distribution partners to grow sales of the Texecom range.
"I am joining Texecom at a very exciting stage in its journey towards growth. As a company renowned for its customer-centric approach, it holds a respected reputation for manufacturing high-quality, professionally graded products for the global security market. I am looking forward to building upon the great relationships we already have with our customers whilst building new ones," said Vanden Wyngaerdt.
Texecom has also appointed Tom Wright as EMEA Account Manager. With previous experience in multiple trading, commercial and direct sales roles, Wright will take responsibility for a number of key customer accounts and will be tasked with providing them with support to assist in developing their business.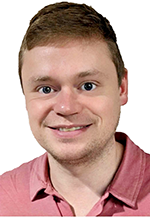 Tom Wright.
"I am excited to join an established, dedicated and highly motivated team. Texecom's products are highly regarded within the industry, and I relish the opportunity to work closely with our customer base to best support them in all aspects of their intruder detection business."
Commenting on both appointments, David Mountfield, Chief Revenue Officer for Texecom, said, "I'm delighted to have Thomas and Tom onboard; their experience and expertise will become invaluable and shows our commitment to both professional security installers and our distribution partners in the EMEA region."
Both have already begun meeting with customers and distribution partners and will continue to do so over the coming weeks and months.
Find local Texecom suppliers at https://www.hsbd.co.za/brand-suppliers.aspx?agacc=2291
Further reading:
The human factor side of video management systems
Leaderware Editor's Choice Surveillance Risk Management & Resilience
A video management system (VMS) is central to, and the most vital element to any control room operation using CCTV as part of its service delivery, however, all too often, it is seen as a technical solution rather than an operational solution.
Read more...
---
Get the basics right to win more business
ServCraft Editor's Choice Risk Management & Resilience
The barriers to entry in security are not high. More people are adding CCTV and fencing to their repertoire every year. Cowboys will not last long in a space where customers trust you with their safety.
Read more...
---
All aspects of data protection
Technews Publishing Editor's Choice Information Security Infrastructure AI & Data Analytics
SMART Security Solutions spoke to Kate Mollett, Senior Director, Commvault Africa, about the company and its evolution from a backup specialist to a full data protection specialist, as well as the latest announcements from the company.
Read more...
---
Global strength, local craft
Impro Technologies Editor's Choice
Impro Technologies is a resounding success story. Started in South Africa, the company remains true to its roots and still designs and manufactures its access control systems and solutions in the country.
Read more...
---
South Africans play a role in becoming scam victims
Editor's Choice Risk Management & Resilience
The South African fraud landscape is becoming increasingly risky as fraudsters and scammers look to target individuals with highly sophisticated scams, in an environment where it is becoming increasingly difficult for lawmakers and authorities to bring these criminals to justice.
Read more...
---
Service orientation and attention to detail
Technews Publishing Editor's Choice Risk Management & Resilience
Lianne Mc Hendry evolved from working for an accounting firm to an accomplished all-rounder familiar with the manufacturing, distribution, and system integration aspects of the security industry value chain.
Read more...
---
Are you leaving money on the table?
Editor's Choice Security Services & Risk Management
How many customers have you helped since starting your business? Where does most of your new business come from? If the answer is not from your database's existing customers, you might have a problem.
Read more...
---
Wireless fire tech offers unexpected benefits for load shedding
Technoswitch Fire Detection & Suppression Editor's Choice
For the long-suffering residents of South Africa, the policy of load shedding to help manage demand from the country's ageing and poorly maintained electrical generation and distribution system, is a major inconvenience, and it can be fatal to fire alarm systems.
Read more...
---
Consolidated cybersecurity management
Technews Publishing Editor's Choice Information Security Infrastructure
SMART Security Solutions spoke to Gareth Redelinghuys, Country Managing Director, African Cluster at Trend Micro, to find out what makes Trend stand out from the crowd and also its latest market offerings.
Read more...
---
Olarm advances smart security with Texecom integration
Olarm News & Events Perimeter Security, Alarms & Intruder Detection Products & Solutions
Following Olarm's achievement as the OSPA 2023 winner of 'Outstanding Security Integrator', it has taken another significant step in its innovation journey with the announcement of its integration with Texecom Premier Elite.
Read more...
---