printer friendly version
Migrating to the cloud? Beware the many hurdles
Issue 6 2023 IT infrastructure, Security Services & Risk Management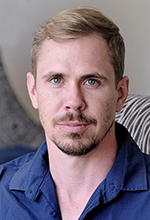 Benjamin Coetzer.
Businesses today are moving en-masse to the cloud. However, before undertaking such a move, companies should understand the many hurdles they face and how to overcome these, so says Benjamin Coetzer, Director at local VMware Cloud Verified provider and VMware Principal Partner, Routed.
Most businesses today, if they have not already undertaken a cloud migration, are certainly in the process of planning such a move. The desire to do so is fuelled by the many benefits loudly proclaimed, including scalability, flexibility and cost-efficiency. However, while there are undoubtedly many benefits, there are also numerous hurdles to cloud adoption. CIOs need to be especially aware of these challenges when planning a migration.
In fact, some of the biggest challenges revolve around managing cloud spend, understanding the cost components of cloud infrastructure, and how those costs can scale. Additionally, migrating traditional on-premises workloads to hyperscale providers is not always a simple equation. Unlike buying physical servers and equipment, hyperscalers charge for communication and disk access in ways that are unfamiliar to most organisations.
Still, perhaps the single biggest global challenge currently, and one that is certainly a major issue in South Africa, is the lack of adequate cloud skills. A shortage like this means that many people do not have the relevant experience in cloud migration and thus face a steep learning curve when transitioning from on-premises to the cloud.
Part of the problem lies in the fact that IT teams have more control over data access and security with on-premises setups. In the cloud, security becomes a shared responsibility, requiring awareness and training across the enterprise. Moreover, as businesses shift to software-as-a-service (SaaS) models, employees also need retraining in order to adapt to new ways of using applications and accessing data, while still maintaining effective security.
Legacy versus cloud native
Another concern is that technical leaders sometimes try to take legacy on-premises applications and shift these straight into a cloud-native environment. Not only do such applications not always work properly in the new environment, but organisations that are used to the usual capex-type investments for hardware refreshes or perpetual software licences quickly find that the cost operation model in a cloud environment is completely different.
Worse still, it is often the non-IT departments in the business that do not know how to handle this new cost paradigm model, people like the Finance Director, accountants and product teams.
There are also significant technical challenges to consider, with connectivity being first and foremost among these. Since connectivity is the lifeblood of the cloud, it is imperative that your business or office park has some form of redundancy built in. The best approach is to utilise two different connectivity mediums, such as a main fibre link, with a wireless connection as a secondary option.
A second challenge here is the issue of locality. This is of concern due to the nature of compliance requirements – like the General Data Protection Regulation (GDPR) and the Protection of Personal Information Act (PoPIA) – indicating that certain data must reside within local borders. It is vital to be aware of the personal information that you are saving in your databases, systems, and applications, as this is stringently controlled and there are strict rules around where such data resides from a compliance perspective.
Security and data privacy concerns should be among your top of mind thoughts, as such issues significantly hinder cloud adoption. For example, we are aware that the cloud introduces new operating paradigms and governance challenges, such as shadow IT. This is where different departments use various cloud services without oversight, something that can easily lead to data breaches of local regulations like PoPIA, and international ones like the US Cloud Act. Such laws add complexities to data sovereignty and privacy, meaning that organisations need to consider these aspects when selecting a cloud provider.
High costs and vendor lock-in
It is also worth noting that one really needs to recognise and address these challenges beforehand. This is critical because once you are committed to a cloud provider, switching or repatriating data without incurring high costs is difficult. Vendor lock-in is a real concern, and carefully planning ahead can prevent your business from getting trapped in a situation where options are limited and costs are unforeseen.
This happens because the fees from hyperscalers are often consumption-based when it comes to repatriating data or information out of cloud environments. What occurs is that the providers entice new customers with an offer of huge discounts on their workloads, but this is done because they know that within the contract period, the client's consumption of their platform is going to grow drastically. Moving to a hyperscaler cloud is like checking into Hotel California: You can check in, but you can never leave – once you have committed, you may find yourself stuck with them – because in order to move out again, it may well cost you more than you would have saved with the original discount.
Another thing to consider is the concept of multi-cloud, similar to the previously coined term 'hybrid cloud', where organisations place different workloads with different hyperscalers. This is often considered the next step in cloud migration, but represents further challenges, as it is now about governance, compliance, control, and operational insights across multiple different cloud providers, making the whole process even more complex.
Looking at the big picture, cloud adoption is obviously a move that can be expensive due to the operational complexities outlined above. However, these expenses can be balanced by the expertise cloud providers bring in managing risk and operations, compared to relying solely on internal IT staff, particularly if they do not even have proper cloud skills.
Besides doing your homework before making the move, the best advice for those still seeking to migrate to the cloud is this: Find a trusted partner that has a proven track record in cloud migration. Avoid those that like to throw buzzwords around and instead seek out a partner that will look at your current IT state and your current business processes with a critical eye, and that will be capable of both evaluating your situation and providing ongoing guidance as you move through your transformation journey.
Further reading:
Rack-mounted, three-phase online UPS
Security Services & Risk Management IT infrastructure Products
The new Eaton 93PX 15-20 kVA UPS combines high efficiency with a compact footprint, lower TCO, and improved cybersecurity to provide stable power for critical IT, industrial, manufacturing, and medical applications.
Read more...
---
Automated, real-time traffic analysis and ML-based mitigation
IT infrastructure Products
NetScout Systems has launched Adaptive DDoS Protection for its Arbor Threat Mitigation System (TMS) to dramatically improve the detection of distributed attacks that dynamically change vectors and target numerous destination IP addresses at once.
Read more...
---
Five reasons why your board should push cybersecurity 'boundaries'
Security Services & Risk Management IT infrastructure
From a technological perspective, micro-segmentation of your IT security environment can be viewed as a way to identify, isolate and curtail the reach of any threat – even once it is in your network.
Read more...
---
Plan to use AI? Get your data ready
Integrated Solutions IT infrastructure
Artificial Intelligence (AI) is often perceived as an intelligent system that can handle any task. However, this notion crumbles when the AI is given poorly formatted or incorrect data. You cannot simply provide a few spreadsheets or databases to AI and expect it to work flawlessly.
Read more...
---
The future of innovative business lies at the edge
IT infrastructure
Connectivity issues previously limited Edge's potential, but innovations like 5G and IoT have made it seamless. The data generated by connected devices enhances analytics, and AI improves customer experiences.
Read more...
---
AI-powered cyber protection for consumers
IT infrastructure Cyber Security
Acronis Cyber Protect Home Office is designed for the evolving landscape of cyber threats by integrating Acronis' cyber protection and secure backup solutions, combining AI-powered defence mechanisms, robust data backup, remote management tools, and mobile device protection.
Read more...
---
Paratus signs re-seller agreement with Starlink for Africa
News IT infrastructure
Pan-African telco and network services provider Paratus Group announced it has entered an agreement as a distributor for Starlink's high-speed services across the African continent, available immediately in Mozambique, Kenya, Rwanda and Nigeria.
Read more...
---
What is the 3-2-1 rule
IT infrastructure
Data corruption is a bit like a car accident. It does not happen often to a person, but when it does, even a minor fender bender can create inconvenience, and a major smash can cause months, even years, of problems.
Read more...
---
Undersea cable incidents highlight need for network resilience
IT infrastructure
South Africa's undersea cable network is an indispensable digital lifeline, tethering the country to the global digital community. Daily, these cables process terabytes of data, underpinning near every local sector.
Read more...
---
Is AI the game-changer for streamlining anti-money laundering compliance?
Financial (Industry) Security Services & Risk Management
In the aftermath of South Africa's recent grey listing, companies are now confronted with the imperative to address eight identified strategic deficiencies, while simultaneously reducing their financial crime risk through anti-money laundering compliance processes.
Read more...
---