printer friendly version
CHI selects NEC XON as trusted cybersecurity partner
Issue 6 2023 News, Cyber Security, Industrial (Industry)
CHI Limited, Nigeria's leading market player in fruit juices and dairy products, has engaged in a strategic cybersecurity partnership with NEC XON, a pan-African ICT systems integrator. The collaboration aims to bolster CHI Limited's cybersecurity abilities, ensuring enhanced and proactive protection against evolving cyber threats.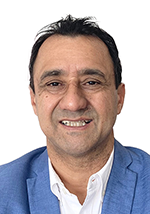 Arthur Benting.
Arthur Benting, CHI Limited's Technical Director, emphasises the significance of being prepared and resilient in the face of cyber threats. He raises essential questions that organisations should ask themselves about their readiness for a cyber compromise and the quality of their cybersecurity partners. "How often do you practise for a potential threat? Do you have the right partner?"
Trust between partners is paramount
Grant Ferreira, NEC XON Security Solutions Engineer Architect, emphasises the need for a trust-based relationship between organisations and their cybersecurity partners. He highlights the bond between CHI Limited and NEC XON, where both parties openly collaborate and share responsibilities. Ferreira commends Benting's inclusive approach, he welcomed NEC XON as an integral part of the team. This open communication allows for mutual growth, with each side acknowledging areas for improvement and pushing boundaries together.
Since Benting's recent appointment, he investigated areas where CHI Limited's security infrastructure could be strengthened. This prompted the approach to NEC XON, who helped to assess the situation. During this transition period, CHI Limited had to address a few opportunities to beef up the legacy security architecture, especially regarding applications. Two factors played a vital role in CHI's improvement of the environment.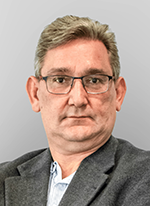 Grant Ferreira.
First, the swift supply and deployment of an upgraded firewall system, facilitated by NEC XON. Second, close teaming between CHI, NEC XON and KPMG, who worked hand-in-hand to ensure an improved security fabric could be designed, configured and successfully implemented. KPMG was appointed by CHI's parent company, Coca-Cola Atlanta, to facilitate CHI's Network redesign project.
The collaboration led to the de-provisioning of older security infrastructure and the implementation of new Fortigate firewalls. This upgrade enhances CHI Limited's security configuration and positions the organisation for its digitalisation journey over the next five years.
Simplicity can improve security
Ferreira notes that prior to this partnership, CHI Limited had a complex array of firewalls, which hindered effective security management. The transition to a simpler, consolidated system reduced complexity and minimised CHI Limited's external footprint, thereby strengthening its overall security posture.
Benting emphasises the importance of investing in cybersecurity. He highlights the importance of choosing the right partners with a strong regional presence and reputation. "NEC XON is a vital component of CHI Limited's cybersecurity strategy and played a key role in identifying risks and potential entry points during the assessment phase," he explains. Ferreira adds that effective enterprise cybersecurity goes beyond deploying technology and requires ongoing collaboration and best practice sharing.
The partnership with NEC XON has enabled CHI Limited to accelerate its business growth while maintaining a strong focus on cybersecurity. Arthur Benting draws an analogy to a car, emphasising that superior brakes are essential for achieving higher speeds. Similarly, effective cybersecurity allows organisations to progress confidently along their digital journey.
Further reading:
Paxton opens first experience centre in South Africa
Paxton News Access Control & Identity Management
The new Paxton Experience Centre in Johannesburg is now open and welcoming security installers and end users who want to see Paxton's products in action.
Read more...
---
Best practice tips for strengthening data privacy system
Security Services & Risk Management Cyber Security
International cybercriminals are increasingly targeting South African organizations, making data privacy more difficult to maintain. A standardization expert offers insight to help combat this threat.
Read more...
---
AI-powered cyber protection for consumers
IT infrastructure Cyber Security
Acronis Cyber Protect Home Office is designed for the evolving landscape of cyber threats by integrating Acronis' cyber protection and secure backup solutions, combining AI-powered defence mechanisms, robust data backup, remote management tools, and mobile device protection.
Read more...
---
Paratus signs re-seller agreement with Starlink for Africa
News IT infrastructure
Pan-African telco and network services provider Paratus Group announced it has entered an agreement as a distributor for Starlink's high-speed services across the African continent, available immediately in Mozambique, Kenya, Rwanda and Nigeria.
Read more...
---
4IR is opportunity
News
In South Africa, digitalisation remains 'at a nascent stage' which means significant work still has to be done when it comes to addressing skills development around 4IR in the country.
Read more...
---
Five ways to reduce your cyber insurance premiums
Security Services & Risk Management News
With the global costs of cybercrime expected to soar to $13 trillion within the next five years, cyber insurance is booming as organisations try to mitigate the risk of financial losses.
Read more...
---
Client satisfaction boosted by 85% at Thungela Mine
Thorburn Security Solutions News Security Services & Risk Management Mining (Industry)
Thorburn Security, a division of Tsebo Solutions Group, has announced its recent collaboration with Kwa-Zulu Natal security company, Ithuba Protection Services, as part of its Enterprise Supplier Development (ESD) initiatives across Africa.
Read more...
---
A surge of cybersecurity for the energy sector
Government and Parastatal (Industry) Cyber Security
With a rapid transition towards renewable energy, the energy sector has an increased reliance on technology. This makes it particularly vulnerable with regards to cybersecurity, as it depends on interconnected systems and digital technologies.
Read more...
---
Fidelity SecureFire steps into critical fire response space
News Fire & Safety
With the majority of fire stations around the country being crippled by a lack of resources to offer effective responses, Fidelity Fire Solutions has launched its own 'first responder' model, Fidelity SecureFire.
Read more...
---
Secure backup strategies imperative for business continuity
IT infrastructure Cyber Security
Cybercrime is on the rise, and businesses need to adjust how they manage their data to fend off attackers, or risk irreparable damage, writes Lisa Strydom, Senior Manager Channel and Alliance for Africa at Veeam Software.
Read more...
---