printer friendly version
Managing the allure of Azure (without the costs)
Issue 6 2023
IT infrastructure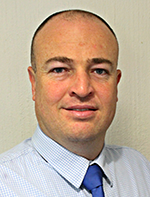 Quintin van Zyl.
The pandemic remains a conversation point within the technology sector because of its impact on cloud adoption and digital transformation. Organisations shifted rapidly to the left, taking advantage of solutions that would allow them to remain in business and connected to the local and global markets.
Microsoft Azure saw a 62% revenue growth worldwide in 2020 and it continued to sit in the higher percentages for much of 2021, 2022 and 2023. The platform stepped into a very large gap and delivered what companies needed. "However," says Quintin van Zyl, Head of Managed Services at Qwerti, "it also introduced some unexpected pitfalls that companies need to manage to ensure their Azure experience is beneficial, not expensive."
"Microsoft Azure appealed to a significant percentage of the South African market and delivered exceptional innovation around access, global networks and capabilities. However, some companies did not scope their move correctly, or they hastily moved into an environment with a rapid lift and shift that ended up costing them a lot more than it should."
The problem is that companies leapt into the cloud and transformed their existing environments into consumption based spaces. The cost shift was unexpected. Today, as companies settle back onto their digital heels, they need to refine their Azure posture and reshape how they operate within the cloud to reduce their costs while still gaining all the benefits inherent within the platform.
"The first step is to break down the usage into a component based approach, so you know that, for example, CPU or memory usage or storage are using a certain amount of space, or that they get their own separate billing to improve visibility," says van Zyl. "You want transparency into ingress and egress data within your storage environment as this is often the biggest cause of bill shock. A company is quoted the cost of transferring data locally only to get the bill for international data transfers that is significantly higher. A lot of companies were presented with a conceptual price, and when they moved their workloads into the cloud, the cost was unexpected."
This leads to one important word – optimisations. Companies need to optimise their environments so they understand where their billing is going, when their costs reach a certain threshold, and what drives the biggest costs. This should be balanced with alerts that notify decision-makers when costs reach a specific point at a certain time of the month, and if there are spikes in usage. These alerts allow companies to be more proactive around their Azure usage and spending without having to compromise on performance, or spend months worried about the bill.
"It's also worth working with a service provider that can assess your systems and determine which services and applications you really need and which you can remove because they no longer serve a purpose. Companies are cash-strapped right now, so refining every last app, service, and system means that costs can be saved. It's less about keeping the lights on and more about figuring out which lights can be turned off."
For many companies, the giant leap to Azure makes finding and controlling the costs seem complex and challenging. Van Zyl agrees that this is a problem, but that with meticulous support and ongoing optimisation, companies can refine their Azure commitments to meet their cost expectations without compromise. This is key, because the move to Azure was defined by its ability to provide the business with a competitive advantage, and this doesn't have to be thrown out at the same time as expenditure.
"The honeymoon is over, it is time to unpack exactly what is necessary within your Azure ecosystem and remove anything that does not add value," concludes van Zyl. "Cloud will remain an invaluable asset and will deliver the agility the business needs, but first, it is time to tidy up and optimise so that every last corner of your cloud fabric delivers results and cost-efficiencies."
Further reading:
The future of innovative business lies at the edge
IT infrastructure
Connectivity issues previously limited Edge's potential, but innovations like 5G and IoT have made it seamless. The data generated by connected devices enhances analytics, and AI improves customer experiences.
Read more...
---
AI-powered cyber protection for consumers
IT infrastructure Cyber Security
Acronis Cyber Protect Home Office is designed for the evolving landscape of cyber threats by integrating Acronis' cyber protection and secure backup solutions, combining AI-powered defence mechanisms, robust data backup, remote management tools, and mobile device protection.
Read more...
---
Paratus signs re-seller agreement with Starlink for Africa
News IT infrastructure
Pan-African telco and network services provider Paratus Group announced it has entered an agreement as a distributor for Starlink's high-speed services across the African continent, available immediately in Mozambique, Kenya, Rwanda and Nigeria.
Read more...
---
What is the 3-2-1 rule
IT infrastructure
Data corruption is a bit like a car accident. It does not happen often to a person, but when it does, even a minor fender bender can create inconvenience, and a major smash can cause months, even years, of problems.
Read more...
---
Undersea cable incidents highlight need for network resilience
IT infrastructure
South Africa's undersea cable network is an indispensable digital lifeline, tethering the country to the global digital community. Daily, these cables process terabytes of data, underpinning near every local sector.
Read more...
---
Secure backup strategies imperative for business continuity
IT infrastructure Cyber Security
Cybercrime is on the rise, and businesses need to adjust how they manage their data to fend off attackers, or risk irreparable damage, writes Lisa Strydom, Senior Manager Channel and Alliance for Africa at Veeam Software.
Read more...
---
The state of edge security report
News IT infrastructure
Edge computing has grown from being a niche use case in a handful of industries to offering a major opportunity for enterprises across industries to spread computing power around the world.
Read more...
---
Migrating to the cloud? Beware the many hurdles
IT infrastructure Security Services & Risk Management
While there are undoubtedly many benefits, there are also numerous hurdles to cloud adoption. Some of the biggest challenges revolve around managing cloud spend, understanding the cost components of cloud infrastructure, and how those costs can scale.
Read more...
---
How managed services keep the edge ecosystem afloat
IT infrastructure
A survey by the Uptime Institute found that the impact of data centre downtime has grown in severity, making the availability (of data centres), at the core and at the edge, a key concern for organisations.
Read more...
---
Where do backups belong
IT infrastructure
On paper, you should throw all your backups into the cloud. It is cheaper and more accessible, and you do not need to own or run the underlying infrastructure. Reality disagrees as cloud data costs can skyrocket.
Read more...
---