printer friendly version
Where do backups belong
Issue 6 2023
IT infrastructure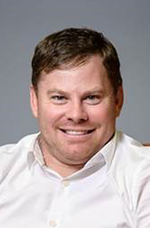 Bryce Tatham.
Give a nod to marketers. When it comes to the cloud, they have helped shape how we think of this technology, almost as a magic solution to any server or data hosting scenario. Of course, the cloud often delivers on such claims. In many cases, it does provide a better alternative to traditional systems.
"But cloud marketing did too good a job. The cloud does not solve every IT problem," says Bryce Tatham, General Manager of Business Development at Sithabile Technology Services.
"The cloud era has been great for many reasons, but it has also enlightened us about the complex and bespoke side of technology. By that, I mean the principle that you have to look at business requirements first. If you do that wrong, technology becomes very expensive and underwhelming. For a while, the cloud looked like a way to sidestep those issues. But instead, it reminds us that nuance is very important because otherwise your problems actually become bigger."
Backups are a prime example. On paper, you should throw all your backups into the cloud. It is cheaper and more accessible, and you do not need to own or run the underlying infrastructure.
But reality disagrees; cloud data costs can skyrocket, especially when moving data away from a public cloud; accessibility is dampened by latency; the higher reliance on external networks creates cybercrime risks; and, sometimes, you want to have a hand in the systems that run your data.
Of course, these risks can be managed. Cloud backups are great. But on-premises backups also have their advantages. It depends on what the business needs.
Cloud vs on-premises
Before comparing the two options, it is important to qualify them. 'Cloud' backups typically mean using a public cloud provider, and 'on-premises' backups can be at a business, but also in a third-party data centre, often using private cloud technology controlled by the business.
"The substantial difference between cloud and on-premises is not about new versus traditional," says Tatham. "They tend to use the same modern backup technologies. The difference is about the backup strategy, cost, access, skills, and legislation."
These five topics provide the best way to grasp backup options.
1. Backup strategy
Not all data is the same. Some can languish in archives, while other data needs to be always available. This difference informs the backup strategy. In some circumstances, on-premises recoveries are faster, but the cloud is faster in other events. For example, a remote site with its own servers is likely better than one relying on the cloud. However, data used by employee SaaS applications works best with cloud backups.
2. Cost
How much to pay for backups again depends on the type of data and its access requirements. Cloud storage can seem cheaper, but its costs can become complex and hard to control. Nor is it best practice to store cold data archives in the public cloud – it is often cheaper to use local tape storage. Yet on-premises storage has additional skills and infrastructure costs, though those can be balanced through the value of access.
3. Access
Data is not much use if there is not timely access. Again, there is no clear winner about which option is faster. Moving large volumes of data to or from a public cloud data centre abroad can cause delays, yet using local public cloud servers is faster. That being said, one must ensure that the correct data is on the right servers. On-premises and private cloud systems do not have this issue, though that flexibility often has higher infrastructure costs.
4. Skills
Since public cloud systems are from third parties, most companies that use those for backups work with partners and their skilled employees – a significant cost saving, though it also means heavy reliance on third parties. On-premises systems require in-house skills, which can be expensive. Again, it depends on the business needs. Smaller companies tend to prefer the cloud, while larger companies blend the two options.
5. Legislation
Regulations govern some data types to protect personal information, safeguard tax records, or cover various other legal requirements based on a company's size, sector and geographic operations. On-premises data backups provide a level of control to manage legal risks. Public cloud services can cater for legislation, but it is a complicated exercise and requires close reading of service contracts covering liabilities.
Companies often opt for a hybrid backup strategy that blends different public cloud and on-premises options. This is the mature approach; those organisations looked at their requirements and chose appropriate backup locations for different data needs.
They work closely with storage experts such as Sithabile Technology Services (STS). At STS, we deal with all the varieties of data backups. Our experts help our clients develop their backup strategy and phase in backups to be effective, manageable, and strategic.
For more information, go to www.sithabile.co.zawww.sithabile.co.za</a>
Further reading:
Automated, real-time traffic analysis and ML-based mitigation
IT infrastructure Products
NetScout Systems has launched Adaptive DDoS Protection for its Arbor Threat Mitigation System (TMS) to dramatically improve the detection of distributed attacks that dynamically change vectors and target numerous destination IP addresses at once.
Read more...
---
Five reasons why your board should push cybersecurity 'boundaries'
Security Services & Risk Management IT infrastructure
From a technological perspective, micro-segmentation of your IT security environment can be viewed as a way to identify, isolate and curtail the reach of any threat – even once it is in your network.
Read more...
---
Plan to use AI? Get your data ready
Integrated Solutions IT infrastructure
Artificial Intelligence (AI) is often perceived as an intelligent system that can handle any task. However, this notion crumbles when the AI is given poorly formatted or incorrect data. You cannot simply provide a few spreadsheets or databases to AI and expect it to work flawlessly.
Read more...
---
The future of innovative business lies at the edge
IT infrastructure
Connectivity issues previously limited Edge's potential, but innovations like 5G and IoT have made it seamless. The data generated by connected devices enhances analytics, and AI improves customer experiences.
Read more...
---
AI-powered cyber protection for consumers
IT infrastructure Cyber Security
Acronis Cyber Protect Home Office is designed for the evolving landscape of cyber threats by integrating Acronis' cyber protection and secure backup solutions, combining AI-powered defence mechanisms, robust data backup, remote management tools, and mobile device protection.
Read more...
---
Paratus signs re-seller agreement with Starlink for Africa
News IT infrastructure
Pan-African telco and network services provider Paratus Group announced it has entered an agreement as a distributor for Starlink's high-speed services across the African continent, available immediately in Mozambique, Kenya, Rwanda and Nigeria.
Read more...
---
What is the 3-2-1 rule
IT infrastructure
Data corruption is a bit like a car accident. It does not happen often to a person, but when it does, even a minor fender bender can create inconvenience, and a major smash can cause months, even years, of problems.
Read more...
---
Undersea cable incidents highlight need for network resilience
IT infrastructure
South Africa's undersea cable network is an indispensable digital lifeline, tethering the country to the global digital community. Daily, these cables process terabytes of data, underpinning near every local sector.
Read more...
---
Secure backup strategies imperative for business continuity
IT infrastructure Cyber Security
Cybercrime is on the rise, and businesses need to adjust how they manage their data to fend off attackers, or risk irreparable damage, writes Lisa Strydom, Senior Manager Channel and Alliance for Africa at Veeam Software.
Read more...
---
The state of edge security report
News IT infrastructure
Edge computing has grown from being a niche use case in a handful of industries to offering a major opportunity for enterprises across industries to spread computing power around the world.
Read more...
---