printer friendly version
How managed services keep the edge ecosystem afloat
Issue 6 2023
IT infrastructure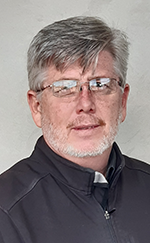 Rohan De Beer.
A survey by the Uptime Institute found that the impact of data centre downtime has grown in severity, making the availability (of data centres), at the core and at the edge, a key concern for organisations.
Maintaining availability is challenging, given edge data centres experience more frequent total facility outages than their centralised counterparts. The primary methods companies leverage to improve edge availability – investing in improved equipment and redundant equipment – are not cost-effective ways of ensuring uptime.
To this end, managed services have become an important solution to the above data centre challenges and an opportunity for the channel to provide important value to the growing data centre marketplace.
The edge ecosystem provides a two-pronged opportunity; end users can turn to managed services providers for cost-effective uptime of their edge deployments, and existing providers can work with partners to add new services to their portfolios.
Focus on core competencies
Edge locations need the same resilience, security, and fault tolerance as centralised locations, especially as they support more mission-critical applications. Managed service providers with the right capabilities offer peace of mind and operational efficiencies for edge deployments.
Ensuring the necessary resilience and availability at the edge is not a simple matter. It requires having at least two major capabilities in place:
• Remote monitoring and management of UPS and physical infrastructure.
• Data collection and analytics from monitoring equipment. This data improves the reliability and cost-effectiveness of assets at the edge.
These highly specific capabilities are not the core competencies of most companies. Turning to a managed services provider places the responsibility for infrastructure uptime into the hands of experts, so end users can focus on the core of their business.
Managed services boost revenues for existing providers
An increased need for managed services also represents an opportunity for existing providers. For example, many end users do not consider power protection at the edge, but an unmanned edge computing deployment without power is just another cost centre. For existing service providers, adding power monitoring and protection to their portfolio of offerings invites additional recurring revenue streams.
The story is the same for monitoring and dispatch services. When physical infrastructure in remote locations goes down, those sites need immediate attention. Many organisations do not have full-time response staff to adequately address these issues, opening the door for managed services providers.
Solutions and services providers can earn additional business by offering remote monitoring or dispatch services.
Ultimately, the edge is the present and future of infrastructure investments. Appropriate managed services can keep the ecosystem running smoothly for all parties involved and provide tremendous opportunities to the channel.
Further reading:
Automated, real-time traffic analysis and ML-based mitigation
IT infrastructure Products
NetScout Systems has launched Adaptive DDoS Protection for its Arbor Threat Mitigation System (TMS) to dramatically improve the detection of distributed attacks that dynamically change vectors and target numerous destination IP addresses at once.
Read more...
---
Five reasons why your board should push cybersecurity 'boundaries'
Security Services & Risk Management IT infrastructure
From a technological perspective, micro-segmentation of your IT security environment can be viewed as a way to identify, isolate and curtail the reach of any threat – even once it is in your network.
Read more...
---
Plan to use AI? Get your data ready
Integrated Solutions IT infrastructure
Artificial Intelligence (AI) is often perceived as an intelligent system that can handle any task. However, this notion crumbles when the AI is given poorly formatted or incorrect data. You cannot simply provide a few spreadsheets or databases to AI and expect it to work flawlessly.
Read more...
---
The future of innovative business lies at the edge
IT infrastructure
Connectivity issues previously limited Edge's potential, but innovations like 5G and IoT have made it seamless. The data generated by connected devices enhances analytics, and AI improves customer experiences.
Read more...
---
AI-powered cyber protection for consumers
IT infrastructure Cyber Security
Acronis Cyber Protect Home Office is designed for the evolving landscape of cyber threats by integrating Acronis' cyber protection and secure backup solutions, combining AI-powered defence mechanisms, robust data backup, remote management tools, and mobile device protection.
Read more...
---
Paratus signs re-seller agreement with Starlink for Africa
News IT infrastructure
Pan-African telco and network services provider Paratus Group announced it has entered an agreement as a distributor for Starlink's high-speed services across the African continent, available immediately in Mozambique, Kenya, Rwanda and Nigeria.
Read more...
---
What is the 3-2-1 rule
IT infrastructure
Data corruption is a bit like a car accident. It does not happen often to a person, but when it does, even a minor fender bender can create inconvenience, and a major smash can cause months, even years, of problems.
Read more...
---
Undersea cable incidents highlight need for network resilience
IT infrastructure
South Africa's undersea cable network is an indispensable digital lifeline, tethering the country to the global digital community. Daily, these cables process terabytes of data, underpinning near every local sector.
Read more...
---
Secure backup strategies imperative for business continuity
IT infrastructure Cyber Security
Cybercrime is on the rise, and businesses need to adjust how they manage their data to fend off attackers, or risk irreparable damage, writes Lisa Strydom, Senior Manager Channel and Alliance for Africa at Veeam Software.
Read more...
---
The state of edge security report
News IT infrastructure
Edge computing has grown from being a niche use case in a handful of industries to offering a major opportunity for enterprises across industries to spread computing power around the world.
Read more...
---