printer friendly version
Protecting South African systems through XDR cybersecurity
Issue 6 2023 Cyber Security, Security Services & Risk Management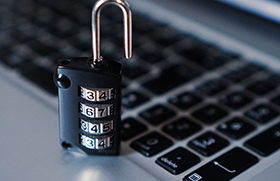 More of our lives are experienced and managed online. We save our passwords, personal photos, and sensitive work on a variety of devices that eventually send all this data to the cloud.
The online world has transformed to incorporate every aspect of an individual's life, meaning a blurring between work and personal realms across integrated devices and an array of digital accounts. This opens a new door for potential threat actors to gain access to an organisation's secrets – through its people.
As we come to rely so much more on these increasingly complex systems, it is now more vital than ever to ensure that they themselves are protected from malicious forces from inside and outside of South Africa in real time.
In the latest Trellix Cyber Threat Report for the second quarter of 2023, the data measured by the company's Advanced Research Centre found that threat actors are now even targeting our government institutions in coordinated campaigns. Rather than random hackers in a basement, professional threat actors are backed by foreign nations. For the first time, in 2023, South African government systems experienced the highest activity, followed by business service providers, wholesalers, and utilities.
Consulting firm Kearney's recently published a white paper titled 'Cybersecurity in Africa – a call to action' reported that Africa is experiencing rapid growth in cybersecurity investments. This is in response to the region's growing strategic relevance due to its economic development and evolving digital landscape, making it a prime target for cyberattacks.
With these growing threats, South African members of parliament proposed the establishment of a cyber commissioner, similar to a public protector or auditor-general, in the Cyber Commissioner Bill introduced in July.
Emerging attacks range from blocking legitimate users from their platforms, to stealing sensitive data, erasing data, remotely hijacking systems and a host of other actions using increasingly sophisticated automated tools that can stay undetected on systems for months and even years.
Even our closest allies may have their own reasons to infiltrate our systems and exfiltrate data, possibly to gain an edge in negotiations to make sure we are not keeping secrets that may harm them.
Whatever reasons our enemies and friends may have for cracking into our digital spaces, we need to keep abreast of the tools and tactics so threat actors of all stripes cannot do as they wish.
Traditional anti-malware tools, sold as packaged software bundles, will no longer be enough to keep those determined enough to infiltrate the most secure online environments at bay, for several reasons that we need to appreciate urgently.
Shortcomings of traditional cybersecurity
Firstly, traditional software bundles, provided by some of the most well -known developers, are siloed. This means they depend solely on their limited resources and data to identify threats and hopefully deal with them.
Secondly, they cannot keep up with the rapid advancements that cybercriminals are making, especially those funded by nations that may or may not be friendly to South Africa. Organisations might wait weeks before an update is available; even these may be dated when downloaded.
Finally, these individual solutions often need to be manually installed on each device, server and network, leaving entire segments of an organisation's architecture vulnerable should an oversight happen.
In the current landscape, where data is emerging as the new gold, system operators must utilise the most comprehensive threat management tools, updated with every new threat in real time.
Trellix Extended Detection and Response (XDR) provides a critical connecting tissue between various networks, devices, and servers. By segmenting security systems onto the Trellix XDR platform, operators gain greater control, visibility, and support for their systems.
How XDR works
Trellix XDR is designed based on the native and open Trellix system architecture, allowing it to integrate with third-party data sources. Rather than relying on a single data source, XDR analyses data from 650 security tools, empowering organisations with enhanced visibility and control.
Organisations receive actionable insights for a highly responsive security strategy through the Trellix Advanced Research Centre, a powerful intelligence asset.
Core components include security operations (SecOps), data security, and endpoint security, with telemetry from network, email, and third-party sources. By integrating endpoint and security operations technology into a single XDR platform, Trellix harnesses the power of machine learning to predict and detect attacks, identify their root causes, and accelerate automated response.
Implementing Trellix XDR improves the efficiency of security operation centres (SOCs), safeguarding organisations from data loss, phishing attacks, and ransomware. This enhances efficacy while decreasing the meantime to response through automated security policy orchestration. By leveraging the advanced capabilities of Trellix XDR, South African organisations can significantly strengthen their security posture and protect their critical assets.
Further reading:
Protect your financial assets from unknown online threats
Products Cyber Security Financial (Industry)
Malicious actors employ a myriad of sophisticated techniques, such as hacking, phishing, spamming, card theft, online fraud, vishing, and keylogging, among others, to exploit unsuspecting individuals and gain unauthorised access to their financial resources.
Read more...
---
Cyber incidents result in a 9% decrease in shareholder value
News Cyber Security
Aon published its 2023 Cyber Resilience Report, revealing that, on average, a significant cyber incident resulted in a 9% decrease in shareholder value – over and above the market – in the year following the event.
Read more...
---
Automated ransomware recovery
Products Cyber Security
Organisations can now automatically recover from ransomware attacks with the capabilities in Cisco XDR, where the company is adding recovery to the response process by including infrastructure and enterprise data backup and recovery vendors.
Read more...
---
NIST's impact on cybersecurity
Cyber Security
Through its NIST Cybersecurity Framework, the non-regulatory agency empowers organisations to take a proactive approach towards managing and mitigating cyber risks, enabling them to stay resilient against the ever-evolving threat landscape.
Read more...
---
Best practice tips for strengthening data privacy system
Security Services & Risk Management Cyber Security
International cybercriminals are increasingly targeting South African organizations, making data privacy more difficult to maintain. A standardization expert offers insight to help combat this threat.
Read more...
---
AI-powered cyber protection for consumers
IT infrastructure Cyber Security
Acronis Cyber Protect Home Office is designed for the evolving landscape of cyber threats by integrating Acronis' cyber protection and secure backup solutions, combining AI-powered defence mechanisms, robust data backup, remote management tools, and mobile device protection.
Read more...
---
Is AI the game-changer for streamlining anti-money laundering compliance?
Financial (Industry) Security Services & Risk Management
In the aftermath of South Africa's recent grey listing, companies are now confronted with the imperative to address eight identified strategic deficiencies, while simultaneously reducing their financial crime risk through anti-money laundering compliance processes.
Read more...
---
Client satisfaction boosted by 85% at Thungela Mine
Thorburn Security Solutions News Security Services & Risk Management Mining (Industry)
Thorburn Security, a division of Tsebo Solutions Group, has announced its recent collaboration with Kwa-Zulu Natal security company, Ithuba Protection Services, as part of its Enterprise Supplier Development (ESD) initiatives across Africa.
Read more...
---
A surge of cybersecurity for the energy sector
Government and Parastatal (Industry) Cyber Security
With a rapid transition towards renewable energy, the energy sector has an increased reliance on technology. This makes it particularly vulnerable with regards to cybersecurity, as it depends on interconnected systems and digital technologies.
Read more...
---
Secure backup strategies imperative for business continuity
IT infrastructure Cyber Security
Cybercrime is on the rise, and businesses need to adjust how they manage their data to fend off attackers, or risk irreparable damage, writes Lisa Strydom, Senior Manager Channel and Alliance for Africa at Veeam Software.
Read more...
---