printer friendly version
FutureBank and IDVerse partner to fight cybercrime
Issue 6 2023 Information Security, Financial (Industry)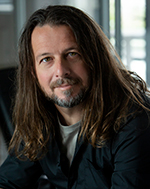 Sergio Barbosa.
The customisable and compliant embedded finance platform FutureBank has partnered with digital ID verification company IDVerse (previously known as OCR Labs Global) to further its digital transformation and accelerate customer onboarding through swift and secure digital identity verification (IDV).
Through this partnership, new FutureBank customers can access the IDVerse software as part of its offering. IDVerse customers looking for a middleware platform can connect their API credentials to benefit from FutureBank's platform.
Bank technology is clunky and rigid and needs forward-thinking technology partners to stay current. Middleware platforms offer technological flexibility that banks and fintechs can't build themselves, thus preventing downstream fraud and supporting the full customer journey.
FutureBank is an integration platform for core banking providers that embeds finance services. It acts as the glue between a bank and a third-party provider they want to integrate with. It helps banks and fintechs launch new products better, faster and more securely.
Through its Zero Bias AI tested technology, IDVerse is pioneering the use of generative AI to train deep neural network systems to protect against discrimination based on race, age and gender.
Sergio Barbosa, CEO at FutureBank, said, "Generative AI is breeding many different fraud types. With ChatGPT, fraudsters can create very authentic documents and profiles for people at a low cost. We were impressed by IDVerse's capability to stop fake IDs from making their way through the system, and its fully automated approach that works better than humans. "Cybercrime is currently the third biggest economy in the world, and predictions show that in the next 18 months, it will be the biggest economy in the world. We are delighted to partner with IDVerse to protect our customers from unwanted attacks."
Russ Cohn, General Manager EMEA at IDVerse, added, "It is already very easy to create a realistic fake person in as little as 15 minutes using online tools readily available on the Internet. Synthetic media is becoming the new tool of choice for fraudsters looking to make money. We estimate there is a 400% year-on-year increase in the use of deepfakes in creating fake identities."
"Our fully automated identity verification system can offer FutureBank customers a reliable solution to spot deepfake accounts that fraudsters are increasingly trying to create. IDVerse's cutting-edge technology maps the facial genome and can detect below-the-skin activities, such as a heartbeat changing the colour of the skin, which the human eye cannot see. These natural yet invisible patterns from faces help verify that an image is of a real human, not a deepfake."
Further reading:
Time is of the essence
Information Security
Ransomware attacks are becoming increasingly common. Yet, many individuals and organisations still lack a clear understanding of how these attacks occur and what can be done to secure their data.
Read more...
---
All aspects of data protection
Technews Publishing Editor's Choice Information Security Infrastructure AI & Data Analytics
SMART Security Solutions spoke to Kate Mollett, Senior Director, Commvault Africa, about the company and its evolution from a backup specialist to a full data protection specialist, as well as the latest announcements from the company.
Read more...
---
The song remains the same
Sophos Information Security
Sophos report found that telemetry logs were missing in nearly 42% of the attack cases studied. In 82% of these cases, cybercriminals disabled or wiped out the telemetry to hide their tracks.
Read more...
---
How hackers exploit our vulnerabilities
Information Security Risk Management & Resilience
Distractions, multi-tasking, and emotional responses increase individuals' vulnerability to social engineering, manipulation, and various forms of digital attacks; 74% of all data breaches included a human element.
Read more...
---
Projections for 2024's Advanced Threats Landscape
News & Events Information Security
Kaspersky Global Research and Analysis Team (GReAT) experts offer insights and projections for 2024 in the Kaspersky Security Bulletin, with a focus on the evolution of Advanced Persistent Threats (APT).
Read more...
---
Veeam and Sophos in strategic partnership
Information Security
Veeam and Sophos unite with a strategic partnership to advance the security of business-critical backups with managed detection and response for cyber resiliency, and to quickly recover impacted data by exchanging critical information.
Read more...
---
Unmasking insider risks
Information Security
In today's business landscape, insider risks can manifest in various forms, including data theft, fraud, sabotage, insider trading, espionage, whistleblowing, negligence, truck hijacking, goods robbery from warehouses, and more.
Read more...
---
When technology is not enough
Information Security
[Sponsored] Garith Peck, Executive Head of Department for Security at Vodacom Business, writes about the importance of creating a cybersecurity strategy in a world where threats never sleep.
Read more...
---
Identity verification and management trends
Technews Publishing Information Security
Insights into what we can expect from identity fraudsters and the industry next year, ranging from criminal exploitation of AI and digital IDs to multi-layer fraud protection and the need for more control over personal information sharing.
Read more...
---
From vulnerabilities to vigilance
Information Security
It is an unfortunate reality that generative artificial intelligence (GAI) has been embraced by cybercrime organisations, resulting in drastic changes in attack methods, strategies, and technologies, says Stephen Osler from Nclose.
Read more...
---