printer friendly version
SMART Surveillance Conference 2023
Issue 6 2023 Editor's Choice, CCTV, Surveillance & Remote Monitoring, Conferences & Events
SMART Security Solutions hosted a conference at the Indaba Conference Centre on 3 August 2023, focusing on the surveillance market, with a specific emphasis on edge vs cloud technologies, and of course, AI. Sponsoring the event were Cathexis, DeepAlert and Axis Communications, each with their own displays showing what the company can do in this arena.
Naturally the full effect of the presentations and the amount of information conveyed can't be replicated in a few pages, but a few of the main points are summarised below.
---
Controlled environments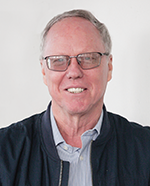 Dr Craig Donald.
Starting the conference, Dr Craig Donald from Leaderware, a human factors specialist in security and surveillance, spoke to the question of what AI is supposed to be doing to assist surveillance operations, specifically in control rooms, and what can really be done today. Sadly, there is still a big gap between what is promised and what is delivered.
Donald started with a quote for Yogi Berra to make this point, "In theory there shouldn't be a difference between theory and practice. However in practice there always is."
Donald then looked at the various steps in the surveillance process, from physical security (the need to deter, deny, delay etc.) through to the control room and the operators' skills and knowledge and, of course, the need to offer an effective response to real alarms. This includes equipment specific, interaction and convergence, as well as the handling of small data and big data.
From the equipment perspective, he noted that the more analytics you try to add onto your hardware, the more you push both the hardware and the analytics to their limits. Therefore it is important to design your surveillance system, from the camera at the edge to the server and control room, with analytics in mind and the additional processing this will require. Additionally, designing for a converging market is also critical as it will ensure that physical security systems are able to offer 'smart assessments' of events, adding value to the holistic solution.
"The current state of analytics and AI is that video analytics work much better in a controlled, defined and limited environment," he added. In the wild they become much more unpredictable, and the more difficult your environment is, the more challenges your analytics will face. Donald also noted that smart analytics aren't plug-and-play and go; one size doesn't fit all. AI 'learning' is often oversimplified and actually requires a lot of dedicated effort.
When it comes to control rooms, integration and interaction into and between video management systems (VMS) and other security systems is crucial so that the operators can do their jobs without jumping from one application to another. Donald also noted that we need more thought on an effective display methodology, "putting boxes around everything that moves in a busy scene does not give the operator great insight."
Despite many people saying operators' jobs are at risk of being taken over by AI, Donald stated that as things currently stand, "the operator is still the key interpretation and decision maker" and they are not going away anytime soon.
At the same time, he also acknowledges the impact and potential of AI, closing with a poem about surveillance and control rooms, written by an AI.
---
AI plus IoT plus partnerships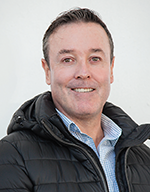 Rodney Taylor.
Rodney Taylor, MD of Guardian Eye spoke about the optimisation of surveillance and IoT sensors with AI (and people) in offering integrated solutions for security and more. Guardian Eye started out as a remote surveillance operation in which operators in its nerve centre monitored and responded to cameras on various clients' premises.
Today, the nerve centre monitors many different signals from IoT devices, handling security, operations and healthcare, including cameras (with AI), health devices, tracking, vibration sensing and more.
The Guardian Eye nerve centre manages any incident monitoring and even has doctors permanently available to advise clients based on health readings taken by IoT devices that can be used in homes or businesses.
The security function itself is no longer only based on information provided by cameras, but a range of IoT devices that can warn of water leaks, fires (or smoke) etc. The growth of AI has benefited the nerve centre by reducing the time wasted dealing with false alarms and the cost of managing service providers and onsite staff who often run around aimlessly chasing these fake alerts.
Taylor says the three primary benefits AI analytics provides includes:
1. Operator efficiency.
2. Faster responses to real events.
3. Proactive monitoring.
---
The correct solution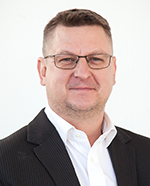 Dean Sichelschmidt.
Dean Sichelschmidt, Managing Director of Arteco Global Africa spoke about what AI can do for surveillance operations as well as advise on making the cloud/edge/server (or onsite) decisions we are faced with today.
In terms of the benefits of AI, Sichelschmidt said the technology allows for automated surveillance over broad areas instead of having people watching multiple cameras simultaneously. With software that alerts you when certain parameters are met, assuming the parameters are set properly, organisations improve resource management in terms of personnel, bandwidth reduction and processing requirements.
This leads to better detection of crime and the ability to link people and other objects across time spans by improved searching and detection capabilities. It also gets the nuisance alerts, such as moving branches, out of the way so that human resources can be applied to real issues. However, he says that while the backend of an AI analytics system is always complex, the frontend must be easy to use so that operators don't have a steep learning curve and don't have to focus on complex configurations or processes to get the information they need.
Sichelschmidt went on to discuss the pros and cons of cloud, server or onsite surveillance solutions, ending by noting that there is not always a standard solution and different scenarios will require unique technology solutions to get the best results for that environment's needs.
---
The pros and cons of cloud analytics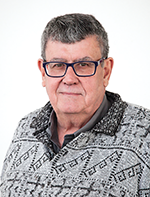 Johan van der Lith.
Johan van der Lith, CEO of Watcher Surveillance Solutions, a cloud-based surveillance as a service company, took the audience through the pros and cons of cloud analytics solutions.
The nature of the AI analytics market is that it is always changing and technologies are developing quickly. This places continual demands on one's computing and networking resources, as well as the requirement for high-level skills, which are in short supply. Additionally, the more customers learn about AI analytics, the more complex their requirements become in terms of no false positives and wanting more complex behaviour detection.
When looking at the computing and human resources required, he says that cloud-based solutions often make sense because the costs can be aggregated over many customers. This is borne out when looking at what cloud analytics providers need to consider when setting up their solutions. This can include cloud native technologies like microservices, container orchestrators and autoscaling, for example. These are complemented by tiered and secure multitenancy systems, reliable failover and disaster recovery, diverse broadband connectivity and, of course, scalability.
Van der Lith went on to discuss the advantages of cloud solutions while also highlighting the architecture required for even a basic solution that can meet clients' needs. In today's economy, the economies of scale cloud provides (when designed and set up correctly) are enormous, taking a lot of resource requirements away from customers that may not always have the technical skills on board or the data centre infrastructure.
Of course there are still challenges, which he also noted; one of which is bandwidth as there is not a diversity of fibre connections in many areas that cloud service providers can use as primary and secondary solutions if one fails. So, while offering a successful cloud service, Van der Lith says there are some use cases where a pure cloud solution will not be the optimal solution, and where edge solutions may be needed to support the client's requirements efficiently.
---
The cybersecurity spectre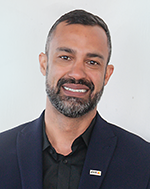 Marcel Bruyns.
Many people still believe they are under not threat from cyber threats via their surveillance system, especially when it runs on a separate network. This is a myth and cybersecurity has become a key factor in the surveillance market,throughout the supply chain. Marcel Bruyns from Axis Communications took on the challenge of highlighting the need for cybersecurity in the surveillance industry (which can also be applied to the broader IoT market).
Bruyns started out by highlighting the need to acknowledge the risks the industry faces with statistics on the cyber threats globally, and to South Africa in particular. A breach of surveillance systems is not simply about someone seeing your video feeds (although that would allow them to tamper with your video and prevent evidence being collected and presented in court, not to mention the privacy violations inherent in that scenario), but there are other serious ramifications too. Some of these include operational disruption, theft of intellectual property (IP), reputational damage, as well as fines and other legal consequences.
Ensuring the whole security supply chain is aware of their cybersecurity responsibilities and actively dealing with them is key to securing your installation, as are the basic principles of securing your own site. Bruyns then offered examples of various cyberattacks that were launched through surveillance systems, also touching on the problem of deep fakes. He said malicious code has even been found in mobile apps used for viewing video feeds.
He finished off by highlighting a few processes and best practices to take in ensuring your surveillance system and supply chain is cyber secure.
---
Remote monitoring without surprise bandwidth costs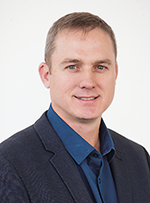 Rossouw van der Merwe.
As noted above, one of the key areas of contention when it comes to cloud and any form of remote monitoring is bandwidth availability and options. While fibre has spread like wildfire in South Africa, the ability to have dual or more connections for backup or failover is not freely available to most organisations. Rossouw van der Merwe from Secutel Technologies spoke on how the company overcomes the bandwidth issues in its cloud-based remote monitoring solutions.
Once again a hybrid approach is recommended, with edge processing onsite to do some of the heavy-duty work and reduce the data usage, but cloud analytics are also included for further analytics and for virtual control room operations.
Van der Merwe provided an example of traditional remote surveillance where 24 cameras stream 480P at 15 fps to a control room, which would consume around 4,3 terabytes of data per month (12 Mbits per second for all 24 cameras). Adding to the streaming time, the cloud analysis requirements, and time to return an alert to the site, and latency can become a problem. The solution is to stream and store video onsite and send images to the virtual control room for advanced analysis.
Another option is the hybrid approach with the SecuVue Cloud Video Recorder (CVR) onsite. The system streams 720P at 10 fps per camera to the CVR to detect motion and people; a 480P stream at 10 fps is configured to allow for a live feed from the camera that can be remotely opened as required; and a higher resolution 1080P at 30 fps is used for local video storage.
From the 720P feed the user gets triggered events as they occur, after which these are further downscaled to 480P which is sent to the cloud with the associated metadata. This allows for fast response and decision making to react to relevant onsite activities. In a scenario with 50 images being sent per day per camera, the data used per month would be around 150 MB per camera, or 3,5 GB per month.
For specific functions, such as facial recognition, high-resolution images are required – one would want at least 1080P video at 30 fps. If two of the 24 cameras in this example scenario were set up as facial recognition devices, with 1000 images sent per day from one camera for facial analysis, this would use around 6,3 GB of data. So, two facial recognition cameras and the other 22 'normal' cameras would use around 26 GB per month. Once again the speed of response is much faster and the bandwidth required much lower. Rossouw showed that hybrid edge/cloud/onsite systems provide the best in bandwidth usage and response times to events, while still recording high-resolution video streams. Sending a single image to the cloud, again with the right hybrid setup, can provide advanced AI analytics without hogging all the bandwidth and ensuring fast response times to events. This is one example, and once again, the specific scenario, environment and location of the remote sites (and the available skills) will all play a role in deciding which solution is best suited to each customer.
---
Edge in focus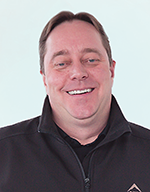 Bernard Senekal.
Sentronics MD, Bernard Senekal, offered some insights into running AI at the edge, which means either in cameras, or more often, on appliances placed at remote locations that function independently, but can be accessed remotely. An example of this is Sentronics' edgE:Tower (see www.securitysa.com/19840r for more on the product), which Senekal says uses AI without needing onsite training.
Presenting on a broader scale, Senekal spoke on the capabilities of AI on the edge (and otherwise). Traditional surveillance is in 'hindsight' mode where events are spotted as they happen, and this results in slow response times and inefficient post-incident activities. AI is taking us is into the era of 'insight', where we receive early warning of incidents, which results in better information available for more dynamic responses and enhanced post-incident activities. Somewhere in the future we will get to 'foresight', where the AI will predict incidents, leading to the implementation of prescribed measures and will serve to prevent the incident from occurring.
The status, or level of AI we are able to develop and implement will determine how we move into these areas. Currently we are confined by 'Narrow AI', where the technology is focused (or specialised) in one area. The next level is 'General AI', which will offer more human-like intelligence; and somewhere in the future we will achieve 'Super AI', which will be smarter than humans (although this is a long way away, as is 'General AI' according to many – but not all).
He listed many advantages of AI on the edge, such as data residency, network stability and more, which deal with some of the cloud challenges Van der Lith mentioned, and Senekal surprised everyone with a cost breakdown that shows that edge AI systems are more cost effective over the long term (from 24 months onwards). Of course, this depends on the costing model of the provider.
As in the Watcher presentation, Senekal also noted that the cloud/edge/onsite solution is not a simple choice and there are different scenarios, including hybrid solutions to match the user's environment and requirements.
---
A panel of AI experts
Following the presentations, a panel discussion was held where Dr Jasper Horrell from DeepAlert, Gus Brecher from Cathexis, and Bernard Senekal from Sentronics were on hand to answer questions about the state of AI in the surveillance market, put to them by the facilitator and various delegates.
During the break and after lunch, the delegates had the chance to network as well as speak to the sponsors and find out how they serve the surveillance market in the age of AI.
While the attendees at the first SMART Surveillance conference were hit with information overload, they managed to gain insights into what is happening in the surveillance market at the moment, the pros and cons of edge/cloud systems, as well as the capabilities of AI – what can realistically be done and what is still futuristic.
SMART Security Solutions would like to thank the delegates, the sponsors and the speakers for attending the first SMART Surveillance Conference. The positive feedback we received will be taken into account when it comes to planning next year's conference, which will be bigger and better.
SMART Security Solutions' next conference is the SMART Estate Security Conference which will be held in October. See www.resc.co.za for more information.
Credit(s)
Further reading:
Brighter, greener, and smarter
Dahua Technology South Africa Products CCTV, Surveillance & Remote Monitoring
Dahua Technology released its new Dahua CH II Series Indoor Fine Pixel Pitch LED display, providing visual clarity and promoting energy efficiency and sustainability.
Read more...
---
Helping retailers optimise monitoring and security
Guardian Eye Retail (Industry) CCTV, Surveillance & Remote Monitoring
From a smart retail perspective, it is crucial to understand that monitoring stock and other assets through camera surveillance and a variety of Internet of Things (IoT) sensors stretches further than the stores themselves.
Read more...
---
What South Africans need to know about smart devices
Technews Publishing Editor's Choice
We live in a world surrounded by smart devices, from our pockets to our driveways and living rooms.
Read more...
---
From overwhelm to oversight
Editor's Choice Cyber Security Products
Security automation is vital in today's world, and Microsoft Sentinel is a widely adopted, but complex answer. ContraForce is an easy-to-use add-on that automatically processes, verifies and warns of threats round-the-clock.
Read more...
---
Synology enhances functions for advanced surveillance integration
Technews Publishing CCTV, Surveillance & Remote Monitoring IT infrastructure Products
With the capability to function as both an API client and server, Surveillance Station offers a versatile platform for integration, whether it's embedding video streams into other platforms or overlaying external data onto recorded video.
Read more...
---
Planning for the worst is key to success
Technews Publishing Security Services & Risk Management
Planning for the worst is key to success when disaster strikes. Amidst frequent load shedding and often unpredictable stages of power outages, many businesses are concerned about the possibility of a total blackout.
Read more...
---
Has your business planned for the worst?
Editor's Choice Cyber Security Security Services & Risk Management
Incident response is a specialised part of security, like a hospital's intensive care unit: IR kicks in when the organisation detects a breach of its systems to stop criminals from doing more damage.
Read more...
---
From the editor's desk: Is security the new analogue?
Technews Publishing News
      Back in the old days, when I started with SMART Security Solutions (or Hi-Tech Security Solutions, as it was known then), one of the major 'revolutions' of that time was the imminent demise of analogue ...
Read more...
---
Making a difference with human intelligence gathering
Kleyn Change Management Editor's Choice
Eva Nolle believes that woman should stand their ground as they often bring an entirely different skill set to the table, which enhances the overall service delivered.
Read more...
---
Milestone celebrates women in security
Milestone Systems Technews Publishing Editor's Choice News Conferences & Events
The Milestone Systems' African team wanted to express their appreciation for the incredible contributions of the women in the security industry and held a breakfast in honour of the hard-working women in the industry on 8 August.
Read more...
---