printer friendly version
Making a difference with human intelligence gathering
Issue 6 2023
Editor's Choice
Given that August is Women's Month, it seems only fitting that we feature Eva Nolle, arguably one of the most respected and prominent women working in the South African security sector today.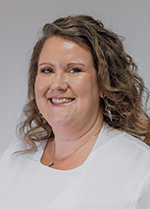 Eva Nolle.
Eva is a founding partner and the director of operations at Ceravoid, a commercial intelligence and risk management firm, which operates throughout sub-Saharan Africa. She also happens to be the Regional Vice President for region 10A of ASIS International.
Headquartered in the United States, ASIS is the world's largest member organisation for security professionals. The organisation aims to advance the profession worldwide. It is aligned to United Nations SDG 4 (Quality Education) and SDG 16 (Peace, Justice & Strong Institutions). ASIS also has liaison status with ISO technical committees. It is the premier destination for industry certifications. An ASIS board certification places a security professional in a different league in terms of credibility.
The South Africa chapter falls under ASIS region 10A, which currently consists of chapters in Botswana, Kenya, South Africa, and Uganda. Tanzania will be coming onboard soon. The interest in ASIS by these SSA countries has been gratifying to Eva. "Traditionally, sub-Saharan African countries have tended to be a little slower about membership at local level. ASIS membership is far more robust in developed nations, but we have some very active strong chapters now."
The South Africa chapter currently boasts 119 active members, of which 14 are women. This seems a pity in a country with thousands of PSIRA-registered security service providers in business, given the organisation's resources, international member database, sought-after certification, and the access that it provides to subject-matter expert communities. "It has been necessary for strong chairpersons, with a real passion to see professionalism advanced within the security space, to step up and lead the chapters," says Eva. "The annual membership fees are (relatively) inexpensive for individual members from South Africa, as we qualify for a discount as a developing nation. Having said that, given South Africa's economic situation, the South Africa chapter would like to see more South African firms getting behind their staff, encouraging, and possibly even sponsoring membership and certification."
Security and risk focus
A German national by birth, Eva's love for South Africa goes all the way back to her gap year in 2006, which she spent working with township children in the greater Cape Town area.
On her return to Germany, her plan was to study forensic psychology. Whilst waiting for her university acceptance, she happened across an advertisement for the University of Public Administration. That institution was offering an undergrad degree in Risk and Security Management, with a focus on corporate security. Eva decided to give the course a try to see if she enjoyed it. She has not looked back since.
Hence, after graduating in 2010, she packed her bags and headed straight back to South Africa. This was an early lesson in the importance of a network. Eva fondly remembers calling every person that she could think of in Cape Town in the hopes of finding work. She was snapped up by a management consulting firm and offered a one year contract. Five years later, Eva was still there.
Then, visa related issues forced her to return to Germany. She worked for a consultancy in her home country, focused on travel security and geopolitical analysis. During this time, she also completed her first of two ASIS board certifications, the Certified Protection Professional (CPP). Known as the gold standard for security management professionals, the CPP validates knowledge in all areas of security management.
The launch of Ceravoid
Whilst in Germany, Eva was frequently approached to assist colleagues in her network who were working in countries in Africa. Helping her with many of these assignments was Carl Hancocks, now her business partner. Eva and Carl discovered that their respective skills complemented each other. The two took the plunge and decided to go into business together. This was in 2017. Very soon after the decision was taken, Eva found herself back in Cape Town.
Asked to offer us his insight as a Ceravoid client, Jason Cherish, founder of Atlas|Bear, had this to say, "Eva is a real pro and I have learned a lot from working with her. Attention to detail and excellent operationally, but also creative and agile in a way few practitioners manage to balance effectively. She is the total package."
Ceravoid is predominantly focused on intelligence and investigations, working throughout sub-Saharan Africa, and dealing with the likes of attorneys needing high-level litigation support. The firm is particularly strong in human intelligence gathering. "In other words, in gathering intelligence that is not readily available in the public domain," Eva smiles. She cites an example: "A client operating in Ethiopia was suddenly required to pay certain taxes and needed this requirement to be verified."
Ceravoid offers services such as asset tracing, background investigations, competitive intelligence, corporate investigations, country risk assessments, ESG due diligence, fraud investigations and reputational risk assessments.
The protection of assets has two sides and so Eva and Carl have recently launched a subsidiary called C2 Capabilities, which focuses on the other side of the Ceravoid coin: operational risk management. C2 offers services in analysis, business continuity, crisis management and security awareness training.
Participation in ASIS
As if all of this isn't enough, Eva has also served ASIS in several roles. She first became aware of the organisation while completing her degree, given that her lecturers were actively involved with ASIS. Since becoming a member herself, she has served as secretary of the South Africa chapter, headed up Women in Security for the South Africa chapter, has been the Women in Security global liaison for Africa, and served as an Assistant Regional Vice President, before taking on her current ASIS role.
I ask her what she feels her personal strengths are and without hesitation Eva cites her network. Ceravoid maintains an active and extensive network across the globe to best cater for clients' needs and acquire the necessary intelligence. "This network has been built over a long period of time and is vetted, trustworthy, and professional, thus making it a great value-added asset to the organisation."
She also feels that curiosity and a genuine interest in people are necessary for all business professionals nowadays.
Has she found it challenging to be a woman operating in a traditionally male dominated space? Eva pauses to consider the question. She says that in her various roles she has often come across women working in the security industry who have really struggled with misogyny. She finds this disappointing.
Stand your ground
"One must be able to stand one's ground. It takes guts to do that. I have been fortunate myself, in that I came out of university with a degree in this field maybe giving me a bit of an edge. In fact, there were more women than men in my class. I walked into the industry with an equality mindset. Yes, there have been a few occasions in which clients have wanted to chat to my partner rather than me, preferring to deal with a male, but for the most part I have been surrounded by well educated, professional men who have never made an issue of my gender, so making an issue of it doesn't occur to me either."
Eva mentions Natascha Pienaar and Suzanna Alsayed as two other women working in security whom she feels we should get to know. Natascha is a Senior Digital Forensic Investigator at TCG Forensics in Gauteng. Her company provides computer forensic, digital forensic and cellular forensic services to attorneys, accountants, auditors, and private investigators around South Africa and on the African continent. Suzanna is the founder of a company called Evolutz. She is an author and global influencer based in Canada and is involved in marketing and branding – but with a specific focus on the security industry.
Her advice to young women contemplating entering the security services industry is to embrace that women often bring an entirely different skill set to the table, which can enhance the skills of male colleagues. "As women, we tend to think differently. There is a lot of power in that. We should not try to adapt ourselves, but rather, simply be ourselves."
For more information contact:
• Eva Nolle, Ceravoid, +27 79 838 6852, [email protected], www.ceravoid.com
• Natascha Pienaar, [email protected]
• Suzanna Alsayed, [email protected]
Lesley-Anne Kleyn is a business advisor working across a range of sectors, assisting clients to build their businesses into profitable, impactful and enduring entities. With many clients in the security services industry too, she is the ASIS International South Africa chapter board member heading up Women in Security. To join the conversation, contact her on +27 64 410 8563, or reach out on LinkedIn: www.linkedin.com/in/lesleyannekleyn
Credit(s)
Further reading:
Stadium security with Panomera
Editor's Choice CCTV, Surveillance & Remote Monitoring Integrated Solutions Entertainment and Hospitality (Industry)
To be able to better identify and track perpetrators and thus reduce financial and non-material damage in a soccer stadium, the operator opted for a video security solution from Dallmeier.
Read more...
---
What South Africans need to know about smart devices
Technews Publishing Editor's Choice
We live in a world surrounded by smart devices, from our pockets to our driveways and living rooms.
Read more...
---
From overwhelm to oversight
Editor's Choice Cyber Security Products
Security automation is vital in today's world, and Microsoft Sentinel is a widely adopted, but complex answer. ContraForce is an easy-to-use add-on that automatically processes, verifies and warns of threats round-the-clock.
Read more...
---
SMART Surveillance Conference 2023
Technews Publishing Editor's Choice CCTV, Surveillance & Remote Monitoring Conferences & Events
Some people think the future is all about cloud technologies, but the SMART Surveillance conference demonstrated that AI is making edge surveillance much more attractive, over distributed sites, than ever before.
Read more...
---
Has your business planned for the worst?
Editor's Choice Cyber Security Security Services & Risk Management
Incident response is a specialised part of security, like a hospital's intensive care unit: IR kicks in when the organisation detects a breach of its systems to stop criminals from doing more damage.
Read more...
---
Milestone celebrates women in security
Milestone Systems Technews Publishing Editor's Choice News Conferences & Events
The Milestone Systems' African team wanted to express their appreciation for the incredible contributions of the women in the security industry and held a breakfast in honour of the hard-working women in the industry on 8 August.
Read more...
---
Supporting CCTV intelligence with small and big data
Leaderware Editor's Choice CCTV, Surveillance & Remote Monitoring
The increasing development of AI and its role in enhancing investigation-led surveillance, and the increasing capacity of control rooms and local analysts to deliver data in return, can increase the synergy between intelligence and surveillance.
Read more...
---
Overcoming resistance to changing your current operating model
Editor's Choice Integrated Solutions
Business survival goes beyond cutting costs and driving efficiency, it's about using data and technology as strategic assets to develop speed, agility and resilience, keep up with customer demands, beat the competition and grow the business.
Read more...
---
The road to Zero Trust not necessarily paved with gold
Editor's Choice Access Control & Identity Management Cyber Security
Paul Meyer says that while Zero Trust must be the goal, there are a few potholes to navigate on the journey. Here he expands on these caveats, but also exposes the greatest ally of Zero Trust.
Read more...
---
More agile, flexible access management
ASSA ABLOY South Africa Editor's Choice Access Control & Identity Management
Tim Timmins from ASSA ABLOY Opening Solutions examines the growing shift towards cloud access management. How can organisations benefit, and what should they look for when choosing a cloud access control solution?
Read more...
---