printer friendly version
Embracing edge computing
Issue 5 2023
IT infrastructure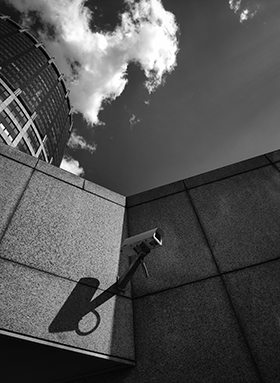 Data has become the engine of progress. Private enterprises use it to optimise experiences, enhance operations, improve customer services and invent new business models. Governments use it to build future cities, plan for the consumption of utilities and energy resources, and manage crises such as the COVID pandemic. In South Africa, our reliance on data is growing. Our data centre market is projected to grow at a compound annual growth rate (CAGR) of 8,6% from 2022 to 2027, with the South African data centre market valued at $1,71 billion in 2021.
However, centralised repositories for data have disadvantages, and legacy approaches for accessing insights will not work for future minded organisations. Forward thinking organisations should be planning at the edge because that is where the data is created. These new environments risk leaving those who don't invest in the edge behind. According to Gartner, 91% of data is now processed in data centres, either in the cloud or on premises. But the analyst firm predicts that by 2025, the balance will have shifted to the edge, where 75% of all data processing will take place. In addition, IDC forecasts that global spending on edge computing will reach $317 billion by 2026.
It is clear that now is the time for South African businesses to invest in edge computing capabilities. Here are five reasons why.
1. Faster response times
Edge computing architecture places apps, data, and resources closer to where data is generated. Processing occurs at the outer reaches of an organisation's environment instead of forcing data to make a trip 'back to base', which may be a data centre that is hundreds, if not thousands, of kilometres away. By enabling data to be stored at the edge, organisations get faster response times and can more easily deliver real time insights. Applications at the edge will then be able to distil, process, and visualise data, displaying rich, actionable information on the spot.
This ability is critical for essential and cutting-edge applications across industries in South Africa. Manufacturing firms can deliver predictive maintenance, repairing equipment before it degrades or breaks down. Healthcare providers can monitor patient vitals remotely and, in emergency situations, information can be live streamed to the hospital from an ambulance.
Edge computing could also empower the transportation industry in South Africa by enabling efficient fleet management, intelligent traffic reporting, and predictive maintenance. By leveraging edge computing technologies, the transportation sector can become more efficient, reliable, and sustainable, benefiting both businesses and commuters. Then there is augmented reality (AR), an edge technology with applications across retail, education, and entertainment. Its intense rendering operations need real time responses to function.
2. Ensure resilient business operations
Another key benefit of edge computing is business continuity. In the event of disruption or downtime in a centralised data centre, sites at the edge can continue to operate independently since the infrastructure is local. That is just the beginning. Edge platforms allow faster, more consistent, and more reliable services, enhancing customer and employee experiences across industries and use cases.
Furthermore, many businesses fail to realise that edge computing doesn't need to be connected. While being connected offers the benefit of getting data back to centralised data centres, faster edge computing can operate in a disconnected mode, which can be a significant advantage in more remote industries and operations. Take the example of a rural mining site. An edge system there can run autonomously if there is a drop in connection and then sync and transfer data when the connection resumes, without disrupting business operations.
Considering South Africa's ongoing struggle with loadshedding, the benefits of combining smart grids and edge computing should be explored. Smart grids have become an essential element in enabling a stable energy market. An AI- and analytics-based smart grid can provide better forecasting and optimisation of energy production, predicting the demand for energy in advance and allowing energy producers to adjust their production accordingly. However, it also needs to be able to process data locally and quickly. This is where edge computing comes in.
3. Defy data gravity and cut connectivity costs
When assessing edge computing as a business-viable proposition, the term 'data gravity' emerges. One estimate suggests that by 2024, Forbes Global 2000 enterprises will be creating 1.1 million gigabytes per second. This increasing data trend is echoed in South Africa. We currently have over 50 active data centre locations in South Africa, with the number growing rapidly, but there are time and monetary expenses associated with moving this data around – increasing network bandwidth to accommodate more devices comes at significantly higher costs.
Instead of constantly streaming data and consuming large amounts of bandwidth, edge computing can help because it processes data in place and only delivers the most critical information to a central location. Edge computing also reduces connectivity costs by moving smaller amounts of data between the edge and data centres.
4. Enhance data security and privacy protection
Cybersecurity and VPN company Surfshark reports that South Africa had the fifth highest cybercrime victim density in the world in 2022. Edge computing can potentially address users' cybersecurity concerns, as it positively impacts data security by reducing data exposure.
By processing data locally at the edge, sensitive information is not extensively transmitted to centralised cloud servers, minimising the risk of interception or unauthorised access. This decentralisation preserves user privacy by keeping data within the local network, protecting against data breaches. This distributed approach to security ensures that even if one layer is compromised, other layers can continue to provide protection.
5. Empower innovation
Technologies such as AI and ML are gaining widespread acceptance in the region because businesses know they can enhance competitiveness. Edge computing enables the latest in AI, automation, and the Internet of Things (IoT) by feeding algorithms the latest and most pertinent data sets.
Sensors connected to edge machinery can act on ML models by passing far less data back and forth than was used to create the model in the first instance. It speeds up the time to action from an AI or ML algorithm because there isn't time lost to network latency, and the amount of data being moved is minimised to only the essential. Therefore, the rate of insight is vastly increased, which can improve innovation.
In addition, a large amount of innovation has already appeared in terms of automation, containerisation and distributed analytics. This means there's never been a better time to run distributed applications and data. Organisations looking to manage edge deployments can now use containerisation as well as network and data abstraction layers to ensure that their applications are deployed in the same manner regardless of location. This further enables innovation by simplifying IT operations and freeing time from complex, cumbersome management or data movement tasks.
Giving South African businesses a competitive edge
Transporting data from the edge to a centralised data centre for processing brings with it cost increases and latency hikes. Not only that; it's not necessary to transport all data back to a centralised location. In a world where unstructured data is growing exponentially, every single piece of data isn't going to add value and be strategically important to an organisation. There needs to be a gatekeeper – both a physical device and a skilled person who can differentiate between strategic and non-strategic information that doesn't need to be moved around. This differentiation will enable innovation and provide a competitive advantage.
Edge locations can be managed simply with automation; infrastructure-as-code can be deployed and maintained across many sites easily, whether edge or centrally located. A distributed analytics platform can then analyse data from anywhere without returning it to a central location first. This will speed up time to insight and add further differentiation.
By investing in edge computing capabilities, South African enterprises, regardless of size or industry, can unlock the potential of their data, stay secure, and drive innovation. The time to act is now, as the shift toward edge computing is underway, and those who embrace it early will gain a significant advantage.
Further reading:
Automated, real-time traffic analysis and ML-based mitigation
IT infrastructure Products
NetScout Systems has launched Adaptive DDoS Protection for its Arbor Threat Mitigation System (TMS) to dramatically improve the detection of distributed attacks that dynamically change vectors and target numerous destination IP addresses at once.
Read more...
---
Five reasons why your board should push cybersecurity 'boundaries'
Security Services & Risk Management IT infrastructure
From a technological perspective, micro-segmentation of your IT security environment can be viewed as a way to identify, isolate and curtail the reach of any threat – even once it is in your network.
Read more...
---
Plan to use AI? Get your data ready
Integrated Solutions IT infrastructure
Artificial Intelligence (AI) is often perceived as an intelligent system that can handle any task. However, this notion crumbles when the AI is given poorly formatted or incorrect data. You cannot simply provide a few spreadsheets or databases to AI and expect it to work flawlessly.
Read more...
---
The future of innovative business lies at the edge
IT infrastructure
Connectivity issues previously limited Edge's potential, but innovations like 5G and IoT have made it seamless. The data generated by connected devices enhances analytics, and AI improves customer experiences.
Read more...
---
AI-powered cyber protection for consumers
IT infrastructure Cyber Security
Acronis Cyber Protect Home Office is designed for the evolving landscape of cyber threats by integrating Acronis' cyber protection and secure backup solutions, combining AI-powered defence mechanisms, robust data backup, remote management tools, and mobile device protection.
Read more...
---
Paratus signs re-seller agreement with Starlink for Africa
News IT infrastructure
Pan-African telco and network services provider Paratus Group announced it has entered an agreement as a distributor for Starlink's high-speed services across the African continent, available immediately in Mozambique, Kenya, Rwanda and Nigeria.
Read more...
---
What is the 3-2-1 rule
IT infrastructure
Data corruption is a bit like a car accident. It does not happen often to a person, but when it does, even a minor fender bender can create inconvenience, and a major smash can cause months, even years, of problems.
Read more...
---
Undersea cable incidents highlight need for network resilience
IT infrastructure
South Africa's undersea cable network is an indispensable digital lifeline, tethering the country to the global digital community. Daily, these cables process terabytes of data, underpinning near every local sector.
Read more...
---
Secure backup strategies imperative for business continuity
IT infrastructure Cyber Security
Cybercrime is on the rise, and businesses need to adjust how they manage their data to fend off attackers, or risk irreparable damage, writes Lisa Strydom, Senior Manager Channel and Alliance for Africa at Veeam Software.
Read more...
---
The state of edge security report
News IT infrastructure
Edge computing has grown from being a niche use case in a handful of industries to offering a major opportunity for enterprises across industries to spread computing power around the world.
Read more...
---