printer friendly version
Command centre staff, the keys to your company
Issue 5 2023
Security Services & Risk Management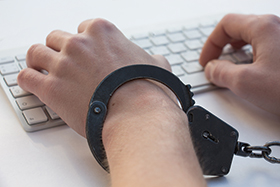 The command centre and its staff are one of your first lines of defence against theft, property damage, misconduct, and more. They are there to watch and protect your company from external or internal threats. These workers need to be highly trained and capable of successfully protecting your property and, potentially, human life.
These positions are technically positions of risk as they can become dangerous if threats occur, which is why the employees you hire to fill these roles need to be of a certain calibre. Although the job may sound simple enough, sitting in a control room and monitoring constant CCTV feeds, it is not a job that everyone can do. Or rather, this is not a job that anyone should be allowed to do.
Command centre staff need to be qualified and trained; they need to have integrity. The very word integrity is defined as having trustworthiness and incorruptibility. These employees hold the keys to your company and if they are corruptible, your company is in trouble. Everything you do or have at work can be accessed by these employees if they choose. Meaning, screening and vetting these employees is of the utmost importance. Without properly vetting these employees, you put your company at significant risk.
The command room staff will have the means to learn your routines, have access to your building in off hours when they may be the only people there, and they know your exit and access codes. They see what your other employees are up to and will know everything that happens on the premises. They are in the perfect position to take or destroy company property, allow other criminals entry into your premises, and more. In terms of insider threats, it is these employees that pose some of the greatest risk.
These employees also offer some of the greatest rewards to your business if they are indeed the right people for the job. As they have access to all the above mentioned, they can protect your premises or intellectual property from external threats. They are, as we have said, one of your best defences against other people trying to steal or damage your company's property. This includes threats from inside your company.
Hiring just anyone without vetting them, popping them in front of a screen and handing them the keys to your business, is not going to end well. Control or command room staff need to have the correct skills and aptitudes to successfully fulfil their duties.
According to iFacts, to successfully screen and vet these employees, you should have the following checks run before you even hire them:
• A criminal record check.
• An ID verification check.
• A verification of CV references.
• A verification of industry certification (PSIRA).
• An integrity test – PEP (English proficiency).
• An integrity test – IP200 (Integrity Profile).
By making use of all these checks, you can ensure that your command centre staff are protectors with integrity and not opportunistic thieves.
Credit(s)
Further reading:
Five reasons why your board should push cybersecurity 'boundaries'
Security Services & Risk Management IT infrastructure
From a technological perspective, micro-segmentation of your IT security environment can be viewed as a way to identify, isolate and curtail the reach of any threat – even once it is in your network.
Read more...
---
Key timelines to ensure compliance
Security Services & Risk Management
Regulations to the Occupational Health and Safety Act that apply to major hazard installations require that certain actions be taken to manage health and safety risks – some with timelines for compliance that must be monitored.
Read more...
---
Best practice tips for strengthening data privacy system
Security Services & Risk Management Cyber Security
International cybercriminals are increasingly targeting South African organizations, making data privacy more difficult to maintain. A standardization expert offers insight to help combat this threat.
Read more...
---
Is AI the game-changer for streamlining anti-money laundering compliance?
Financial (Industry) Security Services & Risk Management
In the aftermath of South Africa's recent grey listing, companies are now confronted with the imperative to address eight identified strategic deficiencies, while simultaneously reducing their financial crime risk through anti-money laundering compliance processes.
Read more...
---
Five ways to reduce your cyber insurance premiums
Security Services & Risk Management News
With the global costs of cybercrime expected to soar to $13 trillion within the next five years, cyber insurance is booming as organisations try to mitigate the risk of financial losses.
Read more...
---
Client satisfaction boosted by 85% at Thungela Mine
Thorburn Security Solutions News Security Services & Risk Management Mining (Industry)
Thorburn Security, a division of Tsebo Solutions Group, has announced its recent collaboration with Kwa-Zulu Natal security company, Ithuba Protection Services, as part of its Enterprise Supplier Development (ESD) initiatives across Africa.
Read more...
---
Migrating to the cloud? Beware the many hurdles
IT infrastructure Security Services & Risk Management
While there are undoubtedly many benefits, there are also numerous hurdles to cloud adoption. Some of the biggest challenges revolve around managing cloud spend, understanding the cost components of cloud infrastructure, and how those costs can scale.
Read more...
---
Key strategies for businesses in the face of cyber threats
Cyber Security Security Services & Risk Management
Businesses face severe financial and reputational consequences due to data breaches and daily website hacks, and not all organisations are adequately prepared to combat these escalating threats.
Read more...
---
Planning for the worst is key to success
Technews Publishing Security Services & Risk Management
Planning for the worst is key to success when disaster strikes. Amidst frequent load shedding and often unpredictable stages of power outages, many businesses are concerned about the possibility of a total blackout.
Read more...
---
Protecting South African systems through XDR cybersecurity
Cyber Security Security Services & Risk Management
Carlo Bolzonello, Country Lead for Trellix South Africa, discusses how the country can protect its valuable digital assets through the artificial intelligence-enabled Extended Detection and Response (XDR) cybersecurity approach.
Read more...
---