printer friendly version
Zero Trust: A paradigm shift in cybersecurity
Issue 5 2023
Editor's Choice
In today's digital landscape, organisations face a constant barrage of cyber threats. Traditional perimeter-based security measures are no longer sufficient in safeguarding sensitive data and critical assets. As businesses continue to evolve and adopt cloud-based technologies, a proactive and comprehensive approach to cybersecurity becomes imperative.
Enter the Zero Trust strategy, a security framework that has gained significant traction in recent years. Let's explore the key elements of a Zero Trust strategy and provide insights into better implementing it to fortify your organisation's defences against ever evolving cyber threats.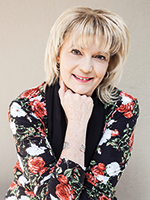 Helen Kruger.
Zero Trust is a security philosophy that assumes no implicit trust in any user, device, or network within an organisation. It requires organisations to verify and validate every user and device attempting to access corporate resources, regardless of their location or network connection.
Unlike the traditional perimeter-based approach, where once inside the network, users have relatively free access, Zero Trust embraces the concept of 'never trust, always verify'.
Implementing a Zero Trust strategy should include the following elements:
Identity and Access Management (IAM): Implementing robust IAM practices is at the core of a Zero Trust strategy. By leveraging multi-factor authentication, strong password policies, and role-based access controls, organisations can ensure that only authorised individuals gain access to sensitive resources.
Micro-segmentation: Micro-segmentation involves dividing the network into smaller, isolated segments, making it harder for attackers to move laterally if they gain access. By limiting access between segments and applying strict access controls, organisations can minimise the potential impact of a security breach.
Continuous Monitoring: Effective monitoring and visibility are crucial for detecting and mitigating potential security incidents promptly. Implementing real time threat detection and response capabilities, along with security information and event management (SIEM) solutions, can provide organisations with the necessary visibility into network activities and enable proactive threat hunting.
Least Privilege: Adopting the principle of least privilege ensures that users and devices have only the minimum access necessary to perform their roles and responsibilities. This mitigates the risk of unauthorised access and limits the potential damage caused by compromised credentials.
Secure Remote Access: With the rise of remote work, organisations must establish secure remote access mechanisms. Zero Trust principles can help by requiring strong authentication, device health checks, and encrypted connections for remote users.
Choosing MDR over MSSP or SIEM?
The cybersecurity landscape is constantly evolving, and businesses are faced with the challenge of protecting their sensitive data and systems from ever-increasing threats. In this digital age, organisations need robust security measures in place to safeguard against cyberattacks. When it comes to Managed Detection and Response (MDR) versus Managed Security Service Provider (MSSP) with Security Information and Event Management (SIEM) solutions, the choice is crucial.
MDR offers a proactive approach to cybersecurity, leveraging advanced technology and expert analysts to detect and respond to threats in real time. Unlike MSSPs that rely heavily on SIEM tools, MDR combines cutting-edge technology with human expertise, ensuring a more comprehensive and effective defence strategy.
With MDR, businesses can gain the upper hand in the battle against cyber threats by leveraging continuous monitoring, threat hunting, incident response, and remediation services; all tailored to their specific needs. By choosing MDR over MSSP with SIEM, organisations can achieve a higher level of security, enhanced threat detection, and a faster response to mitigate potential risks.
Arctic Wolf's Security Operations go above and beyond traditional Managed Detection and Response (MDR) services, offering a range of additional capabilities. One notable feature is the provision of a dedicated Concierge Security Team (CST) for each customer account. These highly skilled engineers serve as trusted security advisors and seamlessly integrate with the customers' IT staff. The CST leverages a Hybrid AI approach, combining human expertise with machine learning, resulting in 10 times better threat detection and five times fewer false positives.
Arctic Wolf extends its monitoring capabilities to include cloud environments such as infrastructure-as-a-service (IaaS), software-as-a-service (SaaS), and security-as-a-service (SecaaS). With predictable pricing based on the company's size and network infrastructure, Arctic Wolf provides continuous coverage, expert security operations, and personalised recommendations to enhance overall security posture of the client.
Conclusion
As cyber threats continue to evolve, organisations must adapt their security strategies accordingly. Implementing a Zero Trust strategy is a proactive and effective approach to strengthen cybersecurity defences. By embracing the principles of verification, segmentation, continuous monitoring, least privilege and secure remote access, organisations can build a robust and resilient security posture.
Leveraging the expertise of managed security service providers can further enhance the effectiveness of a Zero Trust strategy. With a comprehensive and well executed Zero Trust approach, organisations can better protect their critical assets, mitigate risks, and safeguard against the ever changing and evolving threat landscape.
For more information, contact Troye, +27 11 705 2757, helen@troye.co.za, www.troye.co.za
Further reading:
The human factor side of video management systems
Leaderware Editor's Choice Surveillance Risk Management & Resilience
A video management system (VMS) is central to, and the most vital element to any control room operation using CCTV as part of its service delivery, however, all too often, it is seen as a technical solution rather than an operational solution.
Read more...
---
Get the basics right to win more business
ServCraft Editor's Choice Risk Management & Resilience
The barriers to entry in security are not high. More people are adding CCTV and fencing to their repertoire every year. Cowboys will not last long in a space where customers trust you with their safety.
Read more...
---
All aspects of data protection
Technews Publishing Editor's Choice Information Security Infrastructure AI & Data Analytics
SMART Security Solutions spoke to Kate Mollett, Senior Director, Commvault Africa, about the company and its evolution from a backup specialist to a full data protection specialist, as well as the latest announcements from the company.
Read more...
---
Global strength, local craft
Impro Technologies Editor's Choice
Impro Technologies is a resounding success story. Started in South Africa, the company remains true to its roots and still designs and manufactures its access control systems and solutions in the country.
Read more...
---
South Africans play a role in becoming scam victims
Editor's Choice Risk Management & Resilience
The South African fraud landscape is becoming increasingly risky as fraudsters and scammers look to target individuals with highly sophisticated scams, in an environment where it is becoming increasingly difficult for lawmakers and authorities to bring these criminals to justice.
Read more...
---
Service orientation and attention to detail
Technews Publishing Editor's Choice Risk Management & Resilience
Lianne Mc Hendry evolved from working for an accounting firm to an accomplished all-rounder familiar with the manufacturing, distribution, and system integration aspects of the security industry value chain.
Read more...
---
Are you leaving money on the table?
Editor's Choice Security Services & Risk Management
How many customers have you helped since starting your business? Where does most of your new business come from? If the answer is not from your database's existing customers, you might have a problem.
Read more...
---
Wireless fire tech offers unexpected benefits for load shedding
Technoswitch Fire Detection & Suppression Editor's Choice
For the long-suffering residents of South Africa, the policy of load shedding to help manage demand from the country's ageing and poorly maintained electrical generation and distribution system, is a major inconvenience, and it can be fatal to fire alarm systems.
Read more...
---
Consolidated cybersecurity management
Technews Publishing Editor's Choice Information Security Infrastructure
SMART Security Solutions spoke to Gareth Redelinghuys, Country Managing Director, African Cluster at Trend Micro, to find out what makes Trend stand out from the crowd and also its latest market offerings.
Read more...
---
ADI to close SA operation
ADI Global Distribution Editor's Choice
In a move that will shock the local security industry, ADI Global recently sent an email to its customers notifying them that it will cease its business operations in South Africa.
Read more...
---