printer friendly version
Expanding focus leads to even greater effectiveness
Issue 5 2023 Editor's Choice, Surveillance, Security Services & Risk Management
In one of the high-value sites I did some work at, the person who was most effective at detection of incidents using CCTV was the Production Manager. He had a monitor installed on his desk, and he would monitor the plant out of the corner of his eye while he was engaged in his normal duties in his office. He had a better detection rate than the contracted security CCTV control room personnel who unfortunately had never received proper training.
The control room operators also happened to have a supervisor who had never worked with CCTV in a control room before, and who also had very little experience in guiding the focus of the control room and its staff. This partly explains why the Production Manager was so much more effective.
I've discussed in a recent article the importance of the frame of reference that a person brings to bear when they are observing CCTV, and how this assists them in detection of contraventions and anomalies. Using his frame of reference, the contribution that the Production Manager brought to the monitoring was a clear knowledge of procedures, operational processes, and normal working modes that enabled him to home in on issues that were of concern at least, and an incident at worst.
CCTV control rooms have traditionally been the domain of security. However, I remember as far back as twenty years ago doing training at a site where the senior manager responsible for security actually had the safety and security portfolio. We are understandably increasingly seeing safety becoming an integral focus in nearly all control rooms and it's becoming part of the essential duties within a control room. A greater emphasis on the management of compliance in organisations is also driving a lot of control room activity.
More than security
Monitoring processes or conditions that impact corporate risk, financial transactions, environmental awareness, and public relations form a number of other compliance concerns that would benefit from use of cameras in monitoring. I've heard talk more recently about how security could form part of the facilities management function rather than a stand-alone department. However, I've seen the potential use of cameras in production also for some years, where managers responsible for production and operations, can monitor anything from service delivery, queues, breakdowns, spillages, and process flow interruptions.
I was talking recently to a security technical manager who was describing how a manager responsible for pit mining operations had requested a camera to monitor the pit area and had spotted contractor violations in the mining process that could have a major bottom-line impact to the company income.
Consistent with all of these different objectives or desires of these stakeholders is the concept of surveillance and monitoring. The security control room provides a potential platform to facilitate a range of parties being able to see the things relevant to them. From a security point of view, the more people doing surveillance and the more they know what they are looking for, the less scope and working space there is for criminals, or other kinds of offenders, to violate rules and commit an incident.
A couple of years ago I did training for one of the major casinos in the country, and along with surveillance staff, we had representatives of casino operations and food and beverage departments. The observation skills, crime behaviour analysis and detection insights were seen as hugely beneficial to all of these line management personnel, as well as providing them with an enjoyable and eye-opening experience they could take back into their operations. This broader monitoring of environments by more people enhances the whole risk management within the organisation, and also pushes some of the responsibility for surveillance and incident detection back into the operational management and other departments.
Everyone is involved
Secure environments also depend on awareness and information from all members of those environments, whether in communities or organisations. The UK Government, for instance, pushes the Stay Safe principles of 'Run, Hide, and Tell' in response to any perceived terrorist threat. If we broaden to security awareness briefings sometimes held within organisations, members from all departments are typically trained to recognise potential threats, particularly those involved in environments where terrorism represents a particular danger.
In many locations, staff who are in a service capacity can provide information and warnings of security issues. Cleaning staff who often cover extensive areas can be a great source of on-the-ground information and provide information which can serve as an early warning, or can be used as a basis for follow up. Reception personnel, and serving staff at restaurants, canteens and pubs hear and see unusual behaviour that could be a cause of concern. This type of incoming information from a broad-based range of citizens or organisational members is a prime source of intelligence for security and control rooms. It greatly enhances the potential of the control room to get early warning signals, to identify potential targets, and to enhance situational awareness.
One of the immediate concerns that security has when asked to disclose camera views to others, is that it allows potential criminals to work out camera coverage so they can plan around it. This could be a valid concern, and if you don't want to have people knowing some camera views, access can be defined on a need-to-know basis. Also, it doesn't have to be all camera views that are accessible to the different stakeholders. Indeed, we could put cameras into areas specifically to identify people trying to avoid detection from known cameras. Alternatively, their behaviour in going around areas outside of the 'standard' camera view can raise red flags.
The other major issue may be one of privacy, and you don't want people to think that their every movement may be monitored or that they may be 'stalked' on camera by someone they don't know is looking.
Again, access rights and responsibilities would be a fundamental part of setting up greater stakeholder surveillance privileges. Security audits and checks of how cameras are used could also be an element of this, and there should be a policy and focus on the purpose of the cameras and responsible usage.
Multifunctional services
Security control rooms have already started the trend to become a multiple function service to organisations and their departments. In line with this, they are diversifying and increasing their sources of information and depth of risk assessment. Control rooms are going to be become integration points for both internal departments and information, as well as linking to AI sources such as big data and things like face recognition.
Does this mean their potential loss of essential purpose as a security function and protector? We are moving into increasingly threatening environments and more sophisticated criminal strategies. These pose risks to the whole organisation and its workforce. Positioning security under facility administration functions or compliance, risks undermining an essential threat evaluation and management strategy, as well as a response capacity that should be emphasised even more in future. However, security is going to have to move increasingly to being a service provider and coordinator of surveillance for a number of stakeholders.
Expanded functions also means help with budgets from new internal clients, which could be a joy to many security managers going forward. The changes are going to call for more professional capabilities of both security management and control room operations, but have the capacity to make security more important and relevant in the future.
---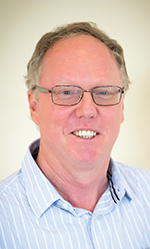 Dr Craig Donald.
Dr Craig Donald is a human factors specialist in security and CCTV. He is a director of Leaderware which provides instruments for the selection of CCTV operators, X-ray screeners and other security personnel in major operations around the world. He also runs CCTV Surveillance Skills and Body Language, and Advanced Surveillance Body Language courses for CCTV operators, supervisors and managers internationally, and consults on CCTV management. He can be contacted on +27 11 787 7811 or craig.donald@leaderware.com
Credit(s)
Further reading:
Pentagon appointed as Milestone distributor
Elvey Security Technologies News & Events Surveillance
Milestone Systems appointed Pentagon Distribution (an Elvey Group company within the Hudaco Group of Companies) as a distributor. XProtect's open architecture means no lock-in and the ability to customise the connected video solution that will accomplish the job.
Read more...
---
Hik-Connect for Teams released
Hikvision South Africa Products & Solutions Surveillance
Hikvision has released an update for its security management platform; Hik-Connect for Teams not only meets the specific needs of individual users, but also caters to various medium-sized businesses (SMBs) and multi-site management scenarios.
Read more...
---
The human factor side of video management systems
Leaderware Editor's Choice Surveillance Risk Management & Resilience
A video management system (VMS) is central to, and the most vital element to any control room operation using CCTV as part of its service delivery, however, all too often, it is seen as a technical solution rather than an operational solution.
Read more...
---
Get the basics right to win more business
ServCraft Editor's Choice Risk Management & Resilience
The barriers to entry in security are not high. More people are adding CCTV and fencing to their repertoire every year. Cowboys will not last long in a space where customers trust you with their safety.
Read more...
---
Revolutionise your security with integrated solutions
Secutel Technologies Products & Solutions Surveillance
By merging the capabilities of SecuVue and Secutraq, Secutel has forged a robust system empowering users to fine-tune analytics and harness facial recognition, pose detection, and XFS, among other features.
Read more...
---
All aspects of data protection
Technews Publishing Editor's Choice Information Security Infrastructure AI & Data Analytics
SMART Security Solutions spoke to Kate Mollett, Senior Director, Commvault Africa, about the company and its evolution from a backup specialist to a full data protection specialist, as well as the latest announcements from the company.
Read more...
---
Global strength, local craft
Impro Technologies Editor's Choice
Impro Technologies is a resounding success story. Started in South Africa, the company remains true to its roots and still designs and manufactures its access control systems and solutions in the country.
Read more...
---
Tech developments lead hologram growth in 2024
News & Events Security Services & Risk Management
Micro-lenses, micro-mirrors and plasmonics are among the rapidly-emerging optical devices that have evolved on the back of holographic and diffractive technologies, and are seen as part of the natural evolution of optical science by R&D teams.
Read more...
---
From damage management to false alarm prevention
Dallmeier Electronic Southern Africa Transport (Industry) Surveillance Logistics (Industry)
Video surveillance is undergoing an exciting evolution; today's IP-based solutions can be fully integrated into digital systems. With the increasing integration of artificial intelligence (AI); logistics, in particular, can make processes more transparent and exploit previously untapped potential.
Read more...
---
South Africans play a role in becoming scam victims
Editor's Choice Risk Management & Resilience
The South African fraud landscape is becoming increasingly risky as fraudsters and scammers look to target individuals with highly sophisticated scams, in an environment where it is becoming increasingly difficult for lawmakers and authorities to bring these criminals to justice.
Read more...
---