printer friendly version
Seeing colour in the dark
SMART Surveillance 2023
Surveillance
Hikvision has enhanced its ColorVu high quality full-colour technology, with Super Confocal and Smart Hybrid Light technologies. These enhanced ColorVu offerings provide even sharper imaging, made possible with precise focusing in ultra-low light and flexible hybrid lighting modes to fit the scenario.
"By upgrading ColorVu technology, we aim to elevate our customers' night vision experience in any setting with always-sharply-focused imaging and versatile lighting options," says Rubio Hong, the Product Director at Hikvision, "We are very proud of our ultra-low-light technology, which eliminates the headache of darkness and unclear footage."
Improved low-light imaging performance
Hikvision's ColorVu technology provides full-colour footage 24 hours a day, so users see the same sharply rendered images at night as they would see in broad daylight. Now boosted by Super Confocal Technology, ColorVu's performance in low lighting gets even more stable and precise.
As infrared light focuses differently than visible light, it's very difficult for dual-light cameras to create sharp images in low light. Given that cameras with ColorVu are equipped with large-aperture, high-resolution lenses, the focus depth is too small for the frame, which makes infrared imaging even more difficult.
To solve this problem, Hikvision has infused Super Confocal Technology. This is a high-calibre-lens design which reduces optical light dispersion to ensure that the point of focus on the sensor for the infrared light is virtually the same as that of the visible light (thus, 'con'-focal). Focusing both types of light at the same spot helps prevent blur and improves the user's viewing experience by rendering clear, vivid images both in colour and black-and-white. Achieving confocal imaging with F1.0 super aperture is also an industry-first.
Smart Hybrid Light technology
Hikvision's Smart Hybrid Light technology can automatically switch from IR light to visible white (supplemental) lighting at night. Equipped with this technology, cameras offer three supplemental lighting options to suit a user's unique night-time scenario, depending on the need. The white or visible light mode establishes colour imaging; the IR mode (invisible to humans) enables continual black-and-white imaging at night with no light pollution; and the 'smart' mode enables the light to automatically change between the two modes based on perimeter events.
With the smart mode turned on, the camera maintains infrared illumination at night until an event triggers colour imaging to capture critical details. This means that once human or vehicle motion is detected by the camera, it switches to regular lights and turns to full colour. This helps in two critical ways: first, the camera's colour imaging captures better footage that can be used to identify the intruder. Secondly, the triggered light acts as a deterrent to would-be trespassers who might potentially get startled and flee the scene.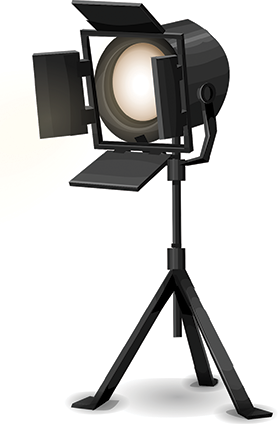 Indoor and outdoor applications
Recording 'no action' footage at night or in poorly lit areas with infrared mode, the cameras' location won't be given away, and the chance of a camera being seen and vandalised by intruders is vastly reduced. On the other hand, a bright light triggered by a security event and flooding the area helps deter intruders while recording with the same vibrant, colourful images as in daylight.
Therefore, cameras with ColorVu are ideal for both indoor and outdoor scenarios, such as warehouses, retail stores, public parks, and residential settings, where little or no movement is expected at night, but discretion is desired for security cameras. Smart, automated lighting options combined with extremely accurate and sharply focused details creates a camera that goes above and beyond current security industry expectations and performances.
Credit(s)
Further reading:
Pentagon appointed as Milestone distributor
Elvey Security Technologies News & Events Surveillance
Milestone Systems appointed Pentagon Distribution (an Elvey Group company within the Hudaco Group of Companies) as a distributor. XProtect's open architecture means no lock-in and the ability to customise the connected video solution that will accomplish the job.
Read more...
---
Embracing next-generation surveillance for safer cities
Surveillance Integrated Solutions AI & Data Analytics
With the South African government highlighting the importance of building smart cities by integrating advanced technologies to make them more resilient and liveable, the role of next-generation network video and surveillance technologies cannot be ignored.
Read more...
---
Hik-Connect for Teams released
Hikvision South Africa Products & Solutions Surveillance
Hikvision has released an update for its security management platform; Hik-Connect for Teams not only meets the specific needs of individual users, but also caters to various medium-sized businesses (SMBs) and multi-site management scenarios.
Read more...
---
The human factor side of video management systems
Leaderware Editor's Choice Surveillance Risk Management & Resilience
A video management system (VMS) is central to, and the most vital element to any control room operation using CCTV as part of its service delivery, however, all too often, it is seen as a technical solution rather than an operational solution.
Read more...
---
A simple system for complex protection
Surveillance AI & Data Analytics IoT & Automation
Reconeyez is a company that provides autonomous wireless visual verification systems with built-in artificial intelligence. Running on batteries, each device includes communication capabilities, creating a mesh network between the various devices, linking them to the control room.
Read more...
---
Revolutionise your security with integrated solutions
Secutel Technologies Products & Solutions Surveillance
By merging the capabilities of SecuVue and Secutraq, Secutel has forged a robust system empowering users to fine-tune analytics and harness facial recognition, pose detection, and XFS, among other features.
Read more...
---
Safer roads to a sustainable future
Dahua Technology South Africa Surveillance
With the ever-increasing number of vehicles on the road, it is imperative to constantly improve the quality of transportation monitoring and traffic management in urban and rural areas.
Read more...
---
Hikvision unveils range of network speakers
Hikvision South Africa Integrated Solutions
Hikvision has recently unveiled its latest audio product line, featuring various advanced network speakers. Each product is designed to meet different application needs, ensuring flexibility and adaptability across numerous environments.
Read more...
---
From damage management to false alarm prevention
Dallmeier Electronic Southern Africa Transport (Industry) Surveillance Logistics (Industry)
Video surveillance is undergoing an exciting evolution; today's IP-based solutions can be fully integrated into digital systems. With the increasing integration of artificial intelligence (AI); logistics, in particular, can make processes more transparent and exploit previously untapped potential.
Read more...
---
Marshall Security partners with Blacklight to introduce Reconeyez to KZN
News & Events Surveillance Power Management
Marshal Security has joined forces with Blacklight Group to launch Reconeyez, a cutting-edge battery-powered surveillance platform with mesh network capability, in the KwaZulu-Natal market.
Read more...
---