printer friendly version
Considerations for false alarm AI systems
SMART Surveillance 2023 Editor's Choice, Surveillance, Integrated Solutions
False alarm detection has become a critical function in modern surveillance monitoring systems. The number of false alarms analytics flags as real or potential events can weigh down operators in the control room as most of their time is spent dealing with alerts, only to classify them as false alarms.
Not only are false alarms demotivating for the operators, but they are also a waste of money as resources are wasted on reacting to non-events. The idea of black-screen monitoring is that operators don't have to continually look at several camera feeds, but are directed by technology to focus on actual events. However, false alarms often make this near impossible as there is always some non-event asking for attention.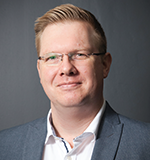 Dene Alkema.
Today there are many analytical applications aimed at preventing false alarms from ever reaching the control room operators, some based entirely in the cloud, while others are hosted on servers' onsite, or even on the edge in the cameras themselves. SMART Security Solutions spoke to Dene Alkema, MD of Cathexis Africa (a winner in this year's OSPA Awards as well as last year's) to find out more about the various false alarm options available for video monitoring operations.
Cloud or onsite
With all the talk around cloud systems and solutions which will apparently solve all your problems no matter what industry you are in, we first asked Alkema which solution he thinks is best. He says, "Effective monitoring of a site is a critical aspect of any security system, and both cloud and onsite systems have their advantages and disadvantages when it comes to reducing false alarms."
"Cloud-based systems are becoming increasingly popular due to their flexibility and scalability. However, cloud-based systems are dependent on Internet connectivity and may not be as reliable as onsite systems in areas with poor connectivity. Cybersecurity considerations must also be assessed carefully to ensure that the customer's risk is managed when deploying a cloud-based solution."
Alkema adds that onsite systems could be viewed as more reliable than cloud-based systems since they are not dependent on an Internet connection if the site is monitored on the site itself. However, it's worth noting that the once-off and maintenance costs of onsite systems could increase more than cloud-based systems depending on their cost base. "It is critical to assess each customer's requirements and their connectivity restrictions individually before deciding on solutions."
On the question of bandwidth, he notes, "Bandwidth requirement is directly impacted on how the solution is designed. You could deploy edge-based, on-camera AI, where the camera only sends events and video once it has determined there is something to report. This could save a lot of bandwidth and computing resources, whether it is connected to a cloud or onsite based solution. It comes back to how the customers want to monitor their sites, the requirements of the customer, and connectivity constraints they need to consider when designing a solution."
You have to train people and machines
We hear a lot about false alarm detection applications reducing false alarms by 90% or more (although few people seem to focus on how many real events systems miss), however, the efficacy of any AI is dependent on the training it receives – similar to people. It's easy enough (these days) to distinguish a plant blowing in the wind from a human, but how do the systems differentiate between, for example, people hugging vs. people fighting?
Alkema agrees that in-depth training of video-based AI is essential but adds that the data used to train the AI will also directly impact the outcome of how it will perform. He says vendors balance the following aspects when training neural networks:
• Data quality: The quality of the data used to train the neural network is critical. Poor quality data or badly tagged data can lead to inaccurate results and can negatively impact the performance of the neural network.
• Data quantity: Depending on how specific you are in training your neural network, large amounts of varied data would be required to train neural networks effectively, which can be time-consuming and expensive.
• Computational resources: Training video-based neural networks requires high-end costly computational resources.
"It is possible to train neural networks to be accurate and effective. Experience in this field, investment in sufficient development resources, and access to sufficient quality data all enable a provider to bring effective AI-based solutions to the market."
Losing jobs
The question of how much we can rely on AI to do the jobs that required trained operators in the past is also a question that needs to be addressed. The question of how many jobs AI will take over from humans is quite a popular discussion point in all industries as it has become evident that it won't only be blue-collar workers in the unemployment line.
Looking specifically at human control room operators, how 'endangered' would AI make their jobs? Currently the best scenario is to have a black-screen approach where AI removes most of the false alarms and hopefully catches all the real alarms and notifies an operator, who then implements the standard operating procedures (SOPs) for the company or for that specific client (if the control room monitors multiple clients' infrastructures).
Currently AI can't take over those jobs, or can it? In the future, however, what is to stop an AI from recognising a real event and implementing those SOPs automatically without having to rely on humans to finish the job?
"Even as AI technology matures," says Alkema, "human operators will still be needed to verify and act on events generated by AI. Some actions could be automated by video management systems without human intervention, but this would depend on the customer's policy in responding to actual events. The ideal risk mitigation strategy would incorporate the best of what AI-based automation and human intervention can offer, so that operators can use these tools to be even more effective."
However, he also notes, "There is so much investment in video-based AI on a global level. The rate at which AI technology is improving, while becoming more accurate and efficient, will change the landscape of what a monitoring control room will look like in the future."
CathexisVision's AI and false alarm options
Finally, we asked Alkema what Cathexis offers in the realm of false alarm detection.
"At Cathexis, our ethos in developing AI-based solutions is to enhance the value of video data. A key way in which we do this is with the CathexisVision video analytics suite, which uses neural network models and AI to ensure that the software can detect anomalies onsite, and only alert control room operators to events they need to be informed about. Additionally, there is CathexisVision's powerful event handling tool, the Alarm Management Gateway, which allows operators to view both live and recorded video events, be informed of their SOPs, and report on the actions they have taken."
"Reporting on event handling is an important feature in the software, which helps to maintain control room integrity. CathexisVision's effective implementation in major, high-traffic sites globally is a testament to the solution's ability to enhance the value of video data, so that operators can stay informed and focus on the most essential tasks."
Credit(s)
Further reading:
Pentagon appointed as Milestone distributor
Elvey Security Technologies News & Events Surveillance
Milestone Systems appointed Pentagon Distribution (an Elvey Group company within the Hudaco Group of Companies) as a distributor. XProtect's open architecture means no lock-in and the ability to customise the connected video solution that will accomplish the job.
Read more...
---
Integrated transportation security
Guardian Eye AI & Data Analytics Integrated Solutions Logistics (Industry)
HG Travel installs an AI-powered camera system integrated across 115 vehicles throughout a fleet comprising 160 vehicles of different sizes, along with predictive and self-monitoring tools to track tyre condition, fuel consumption and theft, and overall vehicle maintenance.
Read more...
---
Embracing next-generation surveillance for safer cities
Surveillance Integrated Solutions AI & Data Analytics
With the South African government highlighting the importance of building smart cities by integrating advanced technologies to make them more resilient and liveable, the role of next-generation network video and surveillance technologies cannot be ignored.
Read more...
---
From the editor's desk: A sad but exciting goodbye
Technews Publishing News & Events
Welcome to the final monthly issue of SMART Security Solutions. This is the last issue of the year and the last monthly issue we will print. The SMART Security Solutions team wishes all our readers and advertisers a relaxing festive season and a peaceful and prosperous 2024.
Read more...
---
Gallagher Security releases Command Centre v9
Gallagher News & Events Access Control & Identity Management Integrated Solutions
Richer features, greater integrations, with the release of Gallagher Security's Command Centre v9 security site management software designed to integrate seamlessly with various systems and hardware.
Read more...
---
Hik-Connect for Teams released
Hikvision South Africa Products & Solutions Surveillance
Hikvision has released an update for its security management platform; Hik-Connect for Teams not only meets the specific needs of individual users, but also caters to various medium-sized businesses (SMBs) and multi-site management scenarios.
Read more...
---
The human factor side of video management systems
Leaderware Editor's Choice Surveillance Risk Management & Resilience
A video management system (VMS) is central to, and the most vital element to any control room operation using CCTV as part of its service delivery, however, all too often, it is seen as a technical solution rather than an operational solution.
Read more...
---
Get the basics right to win more business
ServCraft Editor's Choice Risk Management & Resilience
The barriers to entry in security are not high. More people are adding CCTV and fencing to their repertoire every year. Cowboys will not last long in a space where customers trust you with their safety.
Read more...
---
Integrating farming and security solutions for productivity
Security BIS Agriculture (Industry) Integrated Solutions
Security challenges are a harsh reality in South Africa, particularly for those in remote areas. Sadly, recurring rural crimes like farm attacks and livestock theft are part of the farming community's lives.
Read more...
---
Revolutionise your security with integrated solutions
Secutel Technologies Products & Solutions Surveillance
By merging the capabilities of SecuVue and Secutraq, Secutel has forged a robust system empowering users to fine-tune analytics and harness facial recognition, pose detection, and XFS, among other features.
Read more...
---