printer friendly version
The last mile of load shedding
Issue 4 2023
IT infrastructure
The National Rationalised Specifications (NRS) Association issued a press release. A non-event for most companies, a singular moment for the NRS as it may well be the first in the organisation's history. The release outlines the 'worsening electricity crises and is focused on assuring the 'public that proactive and detailed planning is being thought through'.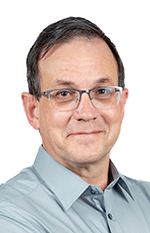 Theo van Zyl.
The timing of this release, along with planning being put in place to manage the challenges of Stage 16, and the fact that the country flirted with, if not outright dated, Stage 8 in February 2023, is not reassuring. As Theo van Zyl, Head of Wireless at Vox warns, if load shedding gets any longer, there are going to be immense challenges facing those that rely on networks, fibre and LTE.
"Most of the operators providing these services can sustain them for up to six hours of a power outage at most," he says. "If there aren't generators on-site to power the equipment, then obviously the last mile is also seriously affected. If the power goes down, the fibre goes down because the batteries and their backups would eventually die. This is just one of the problems facing last-mile connectivity."
The second is that even with on-site generators and alternative power support structures in place, as the outages grow longer and the country experiences 12 or 24-hour outages, these core networks are also going to be under strain. So, even if the networks planned for 234 days of diesel, if systems go down and demand goes up, they will be unable to access the fuel they need to maintain their services. This also introduces a complex balance between what companies should order for fuel now, versus waiting to see what happens. After all, diesel is an expensive investment and has seen companies pay millions in unexpected costs.
"If load shedding runs over a few days, the issues will compound," adds van Zyl. "It won't matter if you have wireless or fibre or LTE mobile, nothing is going to work, especially the last mile. People working from home are going to lose their connectivity first as they didn't make provision for the last mile networks to last that long, although ADSL users may last for longer thanks to the capabilities of copper. However, every individual and office still have electronic equipment that relies on batteries and backup that, in turn, rely on generators. When the fuel ends, so will the office."
He adds that satellite could work as a long-standing alternative, but not in South Africa if it has local breakout on the core networks. What companies actually want is international connectivity from satellite landing sites in Europe that have power and are backboned to the internet there. Then, if anything happens in South Africa, those who have a European-based solution will have internet connectivity. This should be further supported by investment in on-site solar power that can handle technology, equipment and connectivity. The latter doesn't need a lot of power, but it does need reliable power to ensure that it continues to operate.
"If the country falls to a total blackout, solar and alternative power structures, along with trusted satellite, are the only options available to ensure that people, businesses and systems remain connected," says van Zyl. "We are already seeing a lot of companies take up satellite for redundancy. This is a critical plan that has to be put in place, especially if companies want to protect their business and continue to run things in the cloud."
Without connectivity, businesses will come to a complete halt. No email, no calls, no way of connecting reliably. A complete blackout means that even the most basic of business services will come to a slow, stuttering halt. It is a concern, and one that demands attention as the country teeters on the edge of disaster. As Gav Hurford, System Operator at Eskom, explains in this video (https://www.youtube.com/watch?v=vxq9fUlk0KA<a href="), the end, should it come, isn't going to be pretty.
"It isn't all doom nor is it gloom," concludes van Zyl. "The key is to plan now, invest now and ensure that your systems are ready for the worst. Then, if it doesn't happen, you're not only ahead in terms of disaster recovery, but you're no longer as reliant on the grid as in the past. A win-win that will stand your business in good stead in the future."
Further reading:
What is the 3-2-1 rule
IT infrastructure
Data corruption is a bit like a car accident. It does not happen often to a person, but when it does, even a minor fender bender can create inconvenience, and a major smash can cause months, even years, of problems.
Read more...
---
Undersea cable incidents highlight need for network resilience
IT infrastructure
South Africa's undersea cable network is an indispensable digital lifeline, tethering the country to the global digital community. Daily, these cables process terabytes of data, underpinning near every local sector.
Read more...
---
Secure backup strategies imperative for business continuity
IT infrastructure Cyber Security
Cybercrime is on the rise, and businesses need to adjust how they manage their data to fend off attackers, or risk irreparable damage, writes Lisa Strydom, Senior Manager Channel and Alliance for Africa at Veeam Software.
Read more...
---
The state of edge security report
News IT infrastructure
Edge computing has grown from being a niche use case in a handful of industries to offering a major opportunity for enterprises across industries to spread computing power around the world.
Read more...
---
Managing the allure of Azure (without the costs)
IT infrastructure
Microsoft Azure has proven an appealing digital solution for organisations wanting to embed digital and embrace digital transformation, but the cost has to be carefully managed.
Read more...
---
Migrating to the cloud? Beware the many hurdles
IT infrastructure Security Services & Risk Management
While there are undoubtedly many benefits, there are also numerous hurdles to cloud adoption. Some of the biggest challenges revolve around managing cloud spend, understanding the cost components of cloud infrastructure, and how those costs can scale.
Read more...
---
How managed services keep the edge ecosystem afloat
IT infrastructure
A survey by the Uptime Institute found that the impact of data centre downtime has grown in severity, making the availability (of data centres), at the core and at the edge, a key concern for organisations.
Read more...
---
Where do backups belong
IT infrastructure
On paper, you should throw all your backups into the cloud. It is cheaper and more accessible, and you do not need to own or run the underlying infrastructure. Reality disagrees as cloud data costs can skyrocket.
Read more...
---
Manage security systems remotely
Hikvision South Africa CCTV, Surveillance & Remote Monitoring IT infrastructure Products
Hikvision launched a new generation of smart managed switches that, in conjunction with the Hik-Partner Pro mobile app, enable installers to remotely deploy and configure security systems with comprehensive operation and maintenance capabilities.
Read more...
---
Synology enhances functions for advanced surveillance integration
Technews Publishing CCTV, Surveillance & Remote Monitoring IT infrastructure Products
With the capability to function as both an API client and server, Surveillance Station offers a versatile platform for integration, whether it's embedding video streams into other platforms or overlaying external data onto recorded video.
Read more...
---