printer friendly version
Caesar Tonkin new head of cybersecurity business, Armata
Issue 2/3 2023 News, Cyber Security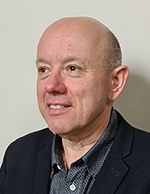 Caesar Tonkin.
Vivica Holdings has announced the appointment of seasoned cybersecurity expert Caesar Tonkin to head up its cybersecurity business Armata, which provides technology solutions and niche expertise needed to help local businesses better protect themselves against cyber threats.
Vivica CEO Jacques du Toit says the move was a logical choice. "We have said from the beginning that Vivica exists to bring leaders of established and newer businesses under the same umbrella to support and ignite growth. Caesar comes with the pedigree and vision that will take Armata to the next level," he says.
Tonkin brings a diverse experience stack into the role, including leading the cybersecurity businesses within various service providers, as well as prior corporate CISO roles. "This track record will provide Armata with a distinct advantage in engaging with the cybersecurity market precisely because Tonkin has insight and experience on both ends of a service provider relationship," says Du Toit.
Tonkin says he is looking forward to leading Armata and adding value to the Vivica Group with a differentiated Cyber Security-as-a-Service. He say the business has created a compelling value proposition that includes:
• A unique third-party risk management solution and service, which will protect enterprises' supply chains from cyber risks introduced by their key SMBs and mid-markets suppliers.
• A bundled cloud-based Cyber Security-as-a-Service using globally leading technologies, which includes agile, consumption-based pricing.
• The introduction of outsourced, multi-year managed security services of cyber essentials for SMBs and mid markets based on defined service level agreements.
• A virtual CISO service.
• Advanced cyber defences with a threat-centric SOC service, offensive security, threat hunting, vulnerability management service, and cyber crisis incident response.
"Ultimately," says Tonkin, "Armata is designed to disrupt the status quo in the market. The Armata Cyber Security-as-a-Service will not only ensure that SMBs and mid markets have the basics in place in an outsourced arrangement, but through the advanced cyber defence service, Armata can defend customers against anomalous security events and even attacks," he explains. He adds that the Armata Cyber Security-as-a-Service will enable faster turnaround in mean time to detect, as well as mean time to remediate using automation and integration.
"To lead the business to become a trusted and credible player in the cybersecurity market hinges strongly on service delivery excellence in a multi-skilled cyber team. This is crucial to exceed customers' expectations and execute with excellence – especially as Armata expands into Africa," says Tonkin.
For more information, go to www.armata.co.za
Further reading:
Free South Africa Market Report webinar from TAPA EMEA
Technews Publishing Editor's Choice News Transport (Industry) Training & Education Logistics (Industry)
October 2023 offers TAPA EMEA members and non-members opportunities to increase their knowledge of cargo crime and supply chain security risks in three countries in Europe, the Middle East & Africa region, where supply chains are most targeted by both organised crime groups and other offenders.
Read more...
---
AI Video Analytics
News
Stand a chance to win a share of R50,000 in prizes by testing the effectiveness of DeepAlert's cloud-based AI video analytics on your own surveillance footage or images.
Read more...
---
NEC XON modernises its security operations using MDR
iOCO Software News Cyber Security
The landscape of cyber threats has evolved dramatically, with cybercriminals becoming more interconnected and resourceful. This shift has necessitated the rapid acceleration of MDR services, which serve as a formidable bulwark against the modern adversary and promote business resilience.
Read more...
---
Texecom increases support in the EMEA with key appointments
Editor's Choice Perimeter Security, Alarms & Intruder Detection News
Texecom announced two new appointments to its EMEA sales team: Thomas Vanden Wyngaerdt as Head of EMEA Sales and Tom Wright as EMEA Account Manager.
Read more...
---
Protect your financial assets from unknown online threats
Products Cyber Security Financial (Industry)
Malicious actors employ a myriad of sophisticated techniques, such as hacking, phishing, spamming, card theft, online fraud, vishing, and keylogging, among others, to exploit unsuspecting individuals and gain unauthorised access to their financial resources.
Read more...
---
Cyber incidents result in a 9% decrease in shareholder value
News Cyber Security
Aon published its 2023 Cyber Resilience Report, revealing that, on average, a significant cyber incident resulted in a 9% decrease in shareholder value – over and above the market – in the year following the event.
Read more...
---
Automated ransomware recovery
Products Cyber Security
Organisations can now automatically recover from ransomware attacks with the capabilities in Cisco XDR, where the company is adding recovery to the response process by including infrastructure and enterprise data backup and recovery vendors.
Read more...
---
Paxton opens first experience centre in South Africa
Paxton News Access Control & Identity Management
The new Paxton Experience Centre in Johannesburg is now open and welcoming security installers and end users who want to see Paxton's products in action.
Read more...
---
Best practice tips for strengthening data privacy system
Security Services & Risk Management Cyber Security
International cybercriminals are increasingly targeting South African organizations, making data privacy more difficult to maintain. A standardization expert offers insight to help combat this threat.
Read more...
---
AI-powered cyber protection for consumers
IT infrastructure Cyber Security
Acronis Cyber Protect Home Office is designed for the evolving landscape of cyber threats by integrating Acronis' cyber protection and secure backup solutions, combining AI-powered defence mechanisms, robust data backup, remote management tools, and mobile device protection.
Read more...
---