printer friendly version
Preventing forest fires with digital intelligence
Issue 2/3 2023 Fire & Safety, Products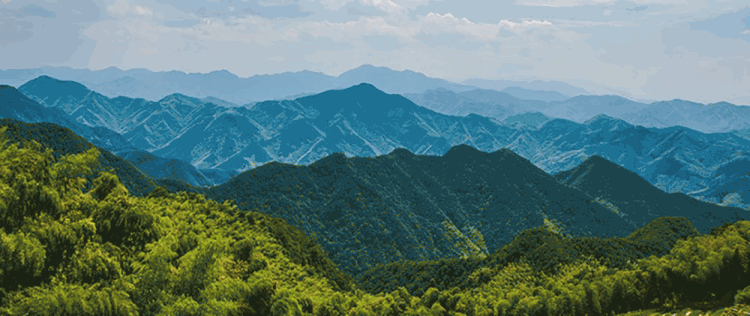 In 2020, the forest areas in Dali Prefecture, Yunnan Province, China, were reported to have reached 1,855 million hectares, ranking among the top in the country. In addition to absorbing carbon dioxide, conserving water sources, and maintaining water and soil, these ancient forests also shelter a large number of rare wild animals and plants. These natural wonders are at risk if a forest fire breaks out, causing drastic damages and endangering inhabitants of the forest.
Since 2020, Dahua has been assisting Dali Prefecture in building front-end systems and installing wireless transmission systems in key protected zones as well as areas prone to forest fires. More than 500 cases of illegal use of fire in the wild and seven cases of forest fires have been detected since then.
24/7 real-time monitoring
Dali Prefecture's forest coverage rate reached 65,51% in 2020. Twenty-eight nature reserves of various types and levels were established throughout the prefecture, with a total area of ​​181,000 hectares. The vast forest constitutes an ecological security barrier, but its massive area makes it difficult to monitor forest fires. "Burning straws, cooking fires etc. are all common starters for fires, but even seemingly insignificant sources can become the source of forest fires," a local forest ranger said.
Multiple round-the-clock patrol points were set up to monitor and observe the surrounding forest areas 24/7, with three people in each shift (changing every three days). The mountains are high and the slopes are steep, and sometimes thorns are everywhere. Nevertheless, with the help of modern technology, these diligent forest rangers always persevere in accomplishing their tasks and duties. The dual-spectrum thermal imaging cameras deployed in the forest enables the fire prevention video monitoring system to complete an automatic 'cruising round' in just 15 minutes. Based on visible light and thermal imaging technology, it can detect a fire source of about 2 square meters within a range of 5-10 kilometres.
Accurate multi-dimensional positioning of fire source
Flammable coniferous trees such as Yunnan pine and Huashan pine are widely spread in the forest areas of Dali Prefecture. Large-scale and high-intensity forest fires could start in these areas in a short period of time. In the case of a sudden fire, quickly locating the source of the fire can add more significant time for firefighting. Technologies such as dual-spectrum video monitoring, intelligent image analysis and recognition, and three-dimensional positioning enable the smart system to detect a fire, quickly locate the fire source and automatically send alarm to on-duty personnel. In forests with hundreds of hectares (or even thousands of hectares), the source of the fire can be accurately located to within 50 metres, allowing the firefighting team to quickly reach the location and thus provide more time to control the fire.
Efficient investigation, assessment and handling of fire situation
Extinguishing forest fires requires full cooperation of the frontline and the command centre. The command centre quickly communicates with the frontline about firefighting strategies based on the actual fire situation. But how can they understand the situation at the scene if they are far away?
This particular job is handed over to the visual forest fire prevention video monitoring system. This smart security system synchronously displays real-time images in the monitoring centre, combined with other corresponding data such as space, time, fire type, etc. It enables operators to check and assess the situation in time, and quickly deal with the fire according to the corresponding plan.
Full network transmission coverage in forest areas
Considering its vast areas, transmitting valuable information from the forest could be a daunting task. "The mountain area is large. Sometimes, there's even no mobile phone signal. In order to allow the command centre to see the scene in time, we also built a wireless transmission with front-end equipment. The smart system covers all the video points in the forest and sends forest fire information back to the command centre in real time," a Dahua Technical Engineer explained.
The forest fire prevention video monitoring system that Dahua helped build in Dali Prefecture offers wide-coverage, all-weather, high-precision, and intelligent 24/7 monitoring that can automatically detect fire and locate its source in time. Early detection, reporting, and handling of the fire situation using digital intelligence, can effectively safeguard the safety of these local ecological barriers. With abundant experience in developing smart fire prevention systems, Dahua will continue to innovate and create technological breakthroughs in order to protect our environment and natural resources.
Credit(s)
Further reading:
Improved security health check tool
Gallagher Access Control & Identity Management Products
Gallagher Security has streamlined its free Security Health Check tool, making it easier than ever to protect against potential system risks and improve business efficiencies.
Read more...
---
Maximum fire protection for the most dangerous places
Securiton Fire & Safety Mining (Industry) Products
Africa's heavy mining and resource processing industries are some of the continent's leading economic lights. They also present some of its toughest fire safety challenges on the planet.
Read more...
---
RDC expands its production capabilities
Radio Data Communications Perimeter Security, Alarms & Intruder Detection Products
Local electronics manufacturer, RDC, recently acquired a new SMT (surface mount technology) machine to boost its manufacturing output and meet the needs of its global customer base.
Read more...
---
Suprema showcases integrated security solutions
Suprema Access Control & Identity Management Products
Apart from being an access terminal that supports multiple credentials such as facial recognition, RFID, mobile and QR codes, the BioStation 3 also supports VoIP Intercom and real-time video monitoring features to make it a truly multi-functional reader.
Read more...
---
Unlock seamless security with integrated products
Secutel Technologies Integrated Solutions Products
By combining SecuVue and Secutraq, Secutel has created a system that enables users to configure analytics, facial recognition, pose detection, and XFS among other security triggers modern service providers require.
Read more...
---
Paxton secures multi-tenant office in Cape Town
Paxton Integrated Solutions Access Control & Identity Management Products
Cecilia Square in Paarl, Cape Town is an office building from where several businesses operate. The multi-tenant site has recently undergone a full refurbishment, including a complete upgrade of its security system for access control.
Read more...
---
AI face recognition OEM module
Suprema News Access Control & Identity Management Products
Suprema AI, a company specialized in artificial intelligence–based integrated security solutions, recently launched its high-performance face recognition OEM module called 'Q-Face Pro' in response to the growing need for contactless security solutions.
Read more...
---
Technology to thwart solar panel thieves
Asset Management, EAS, RFID Security Services & Risk Management Products
A highly efficient industrial network is coming to the rescue of the solar industry, as solar panels, inverters and batteries are being targeted by thieves and threaten to destabilise the industry.
Read more...
---
Invisible connection and tangible protection via cloud
Dahua Technology South Africa Perimeter Security, Alarms & Intruder Detection CCTV, Surveillance & Remote Monitoring Products
Dahua Technology has launched its AirShield security solution that uses advanced, stable and reliable RF communication technology and cloud services, integrating alarm hubs, various detectors and accessories, with several software apps.
Read more...
---
Bi-directional integration of Gallagher and Qognify
Gallagher Integrated Solutions Products
In a world of converging technology ecosystems, siloed solutions are no longer viable; this applies in particular to physical security, where only combined information enables a comprehensive assessment of a situation and a timely response.
Read more...
---