printer friendly version
Surveillance to improve worker safety
SMART Mining Security Solutions 2023 Mining (Industry), CCTV, Surveillance & Remote Monitoring, Integrated Solutions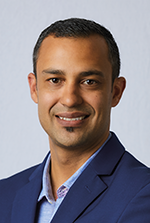 Marcel Bruyns.
South Africa's mining sector is on a journey to transform the country's mines to guarantee the safety of its workers. In 2022, the industry reported the lowest-ever number of fatalities, with the largest contribution to its safety performance being a 70% decrease in the fall-of-ground (FOG) fatalities1. On the back of this, during the 2023 Mining Indaba, the Mineral Council South Africa and its members committed efforts to achieve 'zero harm'. They were determined to continue working with labour and the Department of Mineral Resources to develop tangible plans to reach this goal2.
These are promising signs, as worker safety in mines has long been a challenge owing to the hazardous conditions and functions of the sector. It is in South Africa's national interest, as well as that of the public and private sectors, that all options to ensure worker safety be considered. The first step is to consider the means and technology we use to make that a reality.
The dangers of mining
With substantial deposits of mineral resources, mining is critical for South Africa's economic growth and prosperity. Minerals account for more than half of the country's export revenues, while precious metals and stones, ores, slag and ash, and mineral fuels (such as coal) remain its top exports worth billions of Rands3. However, despite it being one of South Africa's most critical industries, mining can be dangerous, especially for the people working on the ground and in the shafts.
Up to the end of June 2022, these were considered the leading causes of fatalities in the sector: 'general' (struck by, falling in, drowning, rolling rock, inundation, mud rush, burning and scalding), 'other' (electricity, fires, explosives, heat exhaustion, conveyancing, and miscellaneous), transportation and mining, machinery and FOG4. Injuries classified under 'general' were the biggest contributor to the overall number of injuries reported year-to-date.
While unforeseen accidents will always be a reality, mine operators are in a position to mitigate as many hazards as possible by installing solutions that help protect workers' safety.
The role of video
A key component of any mining outfit is for operators to have adequate oversight of their staff, assets and facilities. Every small issue has the potential to turn into a giant, costly incident. Whether it's equipment failure, staff injury, environmental challenges, or criminal activity, operators must be positioned to see everything happening on their sites. Video surveillance allows them to do that.
We're not just talking about a CCTV camera sending a live feed to a backroom somewhere. Innovations in video technology have given way to cutting-edge cameras and sensors that provide extensive coverage from several standpoints. For example, cameras enabled with infrared sensors can provide coverage in low-light conditions, such as mine shafts5. Onboard cameras placed on machinery and vehicles can improve operators' awareness and, when equipped with thermal imaging capabilities, can improve drivers' visibility when faced with obstructions or dust clouds. Image stabilisation technology also ensures that these devices are not impacted by vibrations and will provide consistently clear video quality.
Video surveillance can even be applied right down to the individual mine worker. With body-worn cameras, operators will soon be able to monitor activity in real time and use the footage for post-incident investigations.
However, the goal is to prevent incidents. With the right deployments, operators can protect people by making sure they and other assets are where they're supposed to be, alerting supervisors when they're not. Advancements in video analytics and intelligence have also made it possible to identify and monitor behaviour patterns and trends. By capturing data and learning more about the operation, cameras and sensors can help officials make quicker and better decisions related to personnel safety.
From the perimeter inwards
Keeping mine workers safe also entails keeping the mine itself safe and secure. Strategically positioned along a fence or perimeter barrier, fixed thermal cameras can provide long-range coverage regardless of lighting conditions6. Those equipped with pan, tilt, and zoom capabilities offer an increased level of coverage and can focus on any unauthorised individuals or vehicles. When paired with audio speakers and other devices, systems can trigger automatic responses to alert and deter unwanted parties.
But it's not just about video coverage. A mine can have multiple entry points, with hundreds, if not thousands of staff members and vehicles passing in and out daily. Operators need to control access and can do that with solutions such as cameras equipped with license plate verification software, and intercoms and card readers installed on doors and gates. Access is further controlled from centralised locations thanks to software entry management solutions, both on and offsite. Systems such as these are built to be scalable, meaning they grow as the operation and its safety requirements grow.
Safety infrastructure needs to be taken seriously if mining companies and operators want to see meaningful changes and improvements. With the right tools and know-how, mines can protect their workers and continue to contribute to one of SA's most significant sectors.
Credit(s)
Further reading:
Stadium security with Panomera
Editor's Choice CCTV, Surveillance & Remote Monitoring Integrated Solutions Entertainment and Hospitality (Industry)
To be able to better identify and track perpetrators and thus reduce financial and non-material damage in a soccer stadium, the operator opted for a video security solution from Dallmeier.
Read more...
---
Brighter, greener, and smarter
Dahua Technology South Africa Products CCTV, Surveillance & Remote Monitoring
Dahua Technology released its new Dahua CH II Series Indoor Fine Pixel Pitch LED display, providing visual clarity and promoting energy efficiency and sustainability.
Read more...
---
Smart water management
Axis Communications SA CCTV, Surveillance & Remote Monitoring Integrated Solutions
South Africa is currently facing a water crisis, with scarcity and inefficient water management posing significant challenges to sustainable, consistent access to water. Smart technology and powerful partnerships may offer a proactive solution to SA's water crisis.
Read more...
---
Helping retailers optimise monitoring and security
Guardian Eye Retail (Industry) CCTV, Surveillance & Remote Monitoring
From a smart retail perspective, it is crucial to understand that monitoring stock and other assets through camera surveillance and a variety of Internet of Things (IoT) sensors stretches further than the stores themselves.
Read more...
---
Client satisfaction boosted by 85% at Thungela Mine
Thorburn Security Solutions News Security Services & Risk Management Mining (Industry)
Thorburn Security, a division of Tsebo Solutions Group, has announced its recent collaboration with Kwa-Zulu Natal security company, Ithuba Protection Services, as part of its Enterprise Supplier Development (ESD) initiatives across Africa.
Read more...
---
Empowering Istanbul's public transportation
Dahua Technology South Africa CCTV, Surveillance & Remote Monitoring Integrated Solutions
Dahua's intelligent transportation solution, using technologies like DSM and AI-based passenger flow counting, has facilitated an intelligent system upgrade for nearly 6 400 minibuses and electric buses in Istanbul.
Read more...
---
AI is getting smarter, and critical infrastructure is set to benefit
Axis Communications SA CCTV, Surveillance & Remote Monitoring
With technology advancing at an astonishing pace, AI has emerged as a defining trend in today's business arena. Enterprises across all sectors are prioritising this technology, embracing its transformative potential to drive change and growth.
Read more...
---
Collaboration delivers integrated and holistic security
Guardian Eye CCTV, Surveillance & Remote Monitoring News Integrated Solutions
Guardian Eye and Lytehouse have partnered to integrate their speciality solutions and provide a holistic security offering that overcomes the fragmentation of security systems and services.
Read more...
---
SMART Surveillance Conference 2023
Technews Publishing Editor's Choice CCTV, Surveillance & Remote Monitoring Conferences & Events
Some people think the future is all about cloud technologies, but the SMART Surveillance conference demonstrated that AI is making edge surveillance much more attractive, over distributed sites, than ever before.
Read more...
---
Supporting CCTV intelligence with small and big data
Leaderware Editor's Choice CCTV, Surveillance & Remote Monitoring
The increasing development of AI and its role in enhancing investigation-led surveillance, and the increasing capacity of control rooms and local analysts to deliver data in return, can increase the synergy between intelligence and surveillance.
Read more...
---