printer friendly version
Complex, but critical partner in security
SMART Mining Security Solutions 2023 Editor's Choice, Integrated Solutions, IT infrastructure, Mining (Industry)
UAVs, or drones, have become an important element in the security arsenal for many companies in many industries, and mining is no exception. The ability to quickly gain a birds-eye view of a situation, whether security, safety or operational in nature makes drones a significant value-add to mines, which are hampered by the amount of ground they have to cover and the time it takes to get to places where security teams are needed.
From intercepting and following perimeter intruders and identifying the type of threat they pose, to checking conveyor belt functionality, or even watching over vehicles at work, drones have a number of services that are of use to mines. However, using these devices is not simple or easy given the regulations in South Africa, so simply buying a drone and putting it in the air is not how one does it.
Matthew Gordon.
Matthew Gordon, CEO of Sky Guard, says mines are an ideal candidate for drone security. "Their vast size, complex operations and nature of business make airborne surveillance and protection essential in guarding critical infrastructure and personnel."
He adds that drones are extremely versatile and can be used to assist with perimeter security and patrols as well as for pinpointing and assessing security beaches and hot spots safely from the air before deploying ground personnel. Because mines cover large areas, drones are a cost-effective way of reaching and monitoring distant areas quickly. Their cameras are able to record scenes for evidence-gathering and forensics and can be used at night to effectively see in the dark with thermal cameras.
"In terms of safety, many mines use drones to conduct routine inspections of infrastructure like masts, towers and buildings," Gordon adds. "The business case for drones is strong but it's important to manage expectations, particularly in the initial phases of deployment; it typically takes around three months to get through the administrative legalities of setting up airborne security operations at any facility."
Dramatic drone impact
Johann Fourie, who currently holds a dual function within the Bidvest Group, with his core specialty of security risk and solution management being added to his role as Chief Sales & Marketing Officer at UAV & Drone Solutions, says, "The impact that drone technology had on the day-to-day operations of our clients has escalated and evolved dramatically over the past seven years. The flexibility, speed of response and ability to make informed decisions has proven to be invaluable in our client's security as well as general operational management plans.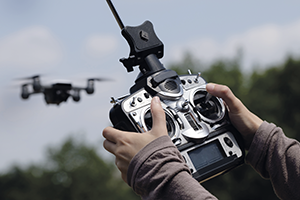 "The integration of drones, as a surveillance tool, provides our clients with the ability to improve safety and security through providing an impact on the overall deter, detect, delay and detain principles of security. The integration of drone technology (as part of the overall safety and security management plan) enables fast, visual verification and detection of potential safety and security threats, enabling risk appropriate responses to these threats."
Originally drones were applied as a primary surveillance tool, in essence a flying camera, he adds. This had an immediate positive impact on criminal attacks, however, as per any new technology applied within security, the way that drones are used needed to adapt to mitigate the changing criminal behaviour. Drones became a vulnerable tactical tool within the larger security plan and therefore needed to work as part of the tactical armed response teams to remain effective.
Drones have proven to be a highly effective tool to support security, not only with surveillance functions, but have also provided a tool to guide and assist response units during security incidents and crime prevention operations.
"Safety drones are applied from a more traditional perspective to do various tasks that traditionally required manual inspections," notes Fourie. "These tasks include blast clearance inspections, high-site inspections, environmental inspections, and other production-based analytics. Monitoring and observation of safety behaviour, especially contractor monitoring has become an integral part of the drone services applied at mines."
The long legalities
With the mass of legalities and regulatory requirements required for drone operations, many companies forgo the hassles of setting up their own 'drone department' and look to third parties to provide a service. This can be a cheaper option as professional drones are costly, as is their upkeep, never mind the staffing costs.
Gordon explains that there are several ways to structure drone operations. "Drone operators require a Remote Operating Certificate (ROC), a licence issued by the SA Civil Aviation Authority (SACAA) in order to fly commercially. The ROC is notoriously difficult to achieve and requires deep pockets, strict operational oversight and regular audits. It's not a core competence in most operations."
Some companies opt to do it in-house, but it can take years to be issued with an ROC, so most outsource the operations to third party commercial drone operators. They have the systems, experience and professional personnel to keep operations legally compliant and insured.
Fourie seconds this, noting that RPAS operations are highly regulated by the SACAA under Part 101 of the Civil Aviation Regulations. He says some of the larger mining houses opted to implement an in-house drone capability and applied for operating licenses from SACAA. This is a very tedious process and the back-office cost of maintaining these licences becomes an expensive exercise.
Then there is the cost of the drones. In a normal operational environment (security) it is advisable to have multiple drones within the fleet to ensure continuity. As per any vehicle or aircraft, drones need to be serviced and maintenance records must be available. This can take a single drone out of operation for up to seven days and even longer. Drones do crash and/or malfunction and thus to ensure service continuity, multiple drones are required.
Then there is the matter of RPL certified pilots currently required under legislation to be included in all drone operations. This becomes a costly exercise and if the mines or any commercial user is prepared to establish the infrastructure to support the drone service then it may make financial sense. Unfortunately, the cost of operations goes far beyond the cost of drones, thermal cameras and other payload items as well as the cost of drone pilots.
"Aligned to modern day practices within the mining industry, the benefits of outsourcing the drone service currently outweighs the cost saving envisaged through insourcing of these services," Fourie states.
Beyond the perimeter
The legalities are important since, while mines are private property, what happens when following criminals or suspects beyond the perimeter, or to keep abreast of civil unrest and riots?
Gordon says drones can naturally be flown across a perimeter with ease, but prior written permission must be obtained from the landowner whose property is being overflown if you don't want to break the law. The same applies when overflying public areas, like roads for example.
Additionally, he says, "for 'Beyond Visual Line of Sight' operations, the pilot does not have to be able to see the aircraft while it's flying as is the case in most other drone deployments. A special endorsement to the ROC is required for these operations and pilots have to be specially licensed to fly under those conditions."
More specifically, Fourie explains that the legal use of drones requires flight schedule approvals from SACAA as well as the property owners where the drones will operate. "Specialist third-party drone providers, that have the required ROC approval can apply to use the drones in security operations beyond their perimeter fences, however this needs to be managed within the legal guidelines as per the SACAA."
He says the following are critical components and approvals required to operate a drone within commercial or mining environment as per the SACAA approved Operations Specifications:
• Day and night operations.
• Beyond Visual Line of Sight (BVLOS) operations up to 25 km from the remote pilot station.
• Fixed wing.
• Multi-rotor.
• Operations within controlled airspace.
• Operations within restricted and prohibited airspace.
• Operations above 400 ft above ground level.
• Operations overhead any person or group of people or within a lateral distance of 50 m.
• Operations within a lateral distance of 50 m from any structure or building.
• Operations over a public road, along the length of a public road or at a lateral distance of less than 50 m from a public road.
• Operations adjacent to or above a nuclear power plant, prison, police station, crime scene, court of law, national key point or strategic installation.
• Operations within a radius of 10 km of an aerodrome.
• Use of a public road as a place of take-off or landing of an RPA.
Choice, flying time and communications
There are naturally many options when it comes to drones, from store-bought consumer grade kit to more professional systems designed for security and other operations. Gordon says there are three general categories: multiple-rotor, fixed-wing and VTOL (Vertical Take-Off and Landing).
Multi-rotor machines are popular because they are relatively inexpensive, quick to deploy, and many licenced drone pilots are rated on these. They usually remain in the air for around 30 to 45 minutes before a battery change is required, but on newer machines these batteries can be hot swapped, so it literally takes seconds before they are airborne again.
Fixed-wing drones are typically higher-end machines that are able to cover large areas and stay aloft longer – sometimes as long as three hours.
VTOL is the newest technology and is a hybrid of a multi-rotor and a fixed wing. They can take off and land vertically with multi-rotor technology and then fly on wings while moving forward with a petrol-powered motor. This gives them unbeatable endurance and they can be aloft for up to eight hours, depending on the vehicle selected. These are expensive, technically advanced and very capable machines which, until recently, were only available for the military. They are mainly used for BVLOS operations.
Fourie adds that choosing the right drone type for the specific task is crucial to be successful in the security environment.
When it comes to communications, Fourie says that the current state of communication requires the drone operator to have line of sight with the drone, thus a high point with no interruptions within the operational area that may affect the connectivity between the drone and the operator.
The footage is transmitted to the drone operator, normally operating from a mobile flight station at larger mines. The footage is then transmitted via Wi-Fi, 5G or other available connectivity to the mine control rooms. At smaller sites where there is sufficient space available, drones are currently operated from the control room. Future developments of drones include the application of self-deploying drones that transmit directly to the control rooms; however, this is still a long way off in being approved for operations within the South African environment.
Integration requirements
As with security in general today, no single product or solution provides everything a mine needs, and the same applies to drones. Integrating the drone operation into the overall security strategy as well as control room operations is therefore important, but how doable is it for these devices?
Gordon says security, particularly at large installations, is a team effort and Sky Guard works closely with existing security providers to augment and enhance their services. "It often requires a bit of a rethink in terms of security strategy, but adding drone operations generally reduces costs, radically improves response times and keeps ground personnel from harm by getting to a dangerous scene first. The situation can be assessed from a safe distance before personnel are deployed. Drones also perform an important monitoring function by recording incidents as they unfold."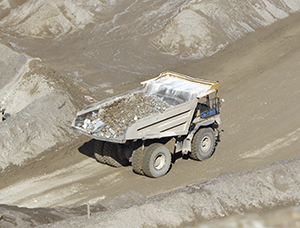 He also adds that drones can be used for a number of tasks besides security. For example, they can be used to monitor the progress of construction – it's easy to geolocate a drone in a specific position day after day or week by week and perform time-lapse photography. Or the same technique can be employed in an opencast mine to monitor movement.
Fourie agrees, noting that Bidvest has integrated its drone services at mines and is able to work with the mine security operations in establishing a fully integrated service. The drone team will operate as an aerial surveillance unit, piloted by a dedicated RPL pilot, in support of the integrated security management ecosystem.
As part of the functions of the drone team, the following services are typically conducted:
• Scheduled perimeter patrols. The drone team will conduct scheduled perimeter fence patrols, with the objective to detect breaches and or vulnerabilities on the perimeter. Any breaches and vulnerabilities will be relayed directly to the control room for action. During positive breaches, the drone team will be able to relay aerial footage to the responding ground forces via direct link to in-vehicle smart devices.
• CCTV surveillance. The drone team will conduct verification surveillance, based on fixed surveillance footage indicating suspicious activities and or security breaches. The speed of deployment combined with aerial non-intrusive surveillance allows the security team to receive live footage increasing the situational awareness and appropriate response actions to be taken.
• Intruder alarm first responder. The agility of the drone allows for quick first responder actions in the event of intruder and panic alarm activations. This allows land response teams to effectively respond to incidents with aerial cover and enhanced situational awareness. Similar responses can be triggered by electric fence alarms.
• Incident management. Incidents including security and safety emergencies (including fire and flooding) can be managed and observed including the aerial view, allowing for appropriate response readiness, decreasing potential delays.
• Crowd management. In the event of crowds being present or forming (either at social events and/or at the main entrances) the drone can provide aerial footage, while detailed footage of persons and actions involved can be obtained and imported into the security management database onsite for future investigations.
• CCTV integration. The drone footage can be integrated and monitored on the VMS as implemented within the control room. Direct communication and instructions between the control room and the drone team will improve targeted surveillance and responses.
• Response communication. In the event of positive breaches/incidents, the drone team can communicate directly with the armed response units via handheld radio and or transmit live footage to the response teams equipped with smart devices.
As far as non-security tasks, Fourie says that drone technology also provides value-added benefits to clients, including engineering inspections, surveys, contractor verification and monitoring. These are all possible while applying the drones primarily for security functions. "The amount of information gathered during aerial surveillance flights provides the client the opportunity to gain valuable management operational data."
Services on offer
To end the article, we asked Gordon and Fourie about what their respective companies offer in terms of drone services to the mining industry.
Gordon says that there are several ways to configure drone operations and it depends very much on individual requirements. "We have a team that consults with clients (this could be the mine itself or a security company) in order to build an airborne security solution that's exactly tailored to their needs."
"Mines can take operations in-house, but it's time-consuming and onerous to apply for an ROC. A fairly large team is required to run the security drone operations too – safety officer, security officer, pilots, quality manager, admin department and so on. "
"By bringing in an outsourced operator these roles and associated processes are already defined and filled as are the administration functions. What frequently happens is that an organisation will buy the drone (which in some cases can be financed) and then outsources day-to-day operations to a third party with an ROC and related expertise. This is done at a fixed cost and is scalable. Capabilities can be increased as needed. It's the most flexible way to deploy airborne assets."
From the UAV & Drone Solutions' perspective, Fourie says, "We provide fully compliant drone surveillance services including the provision of multiple drones that come with all batteries, cameras, and communication equipment, RPL-certified drone operators, as well as full maintenance and administrative support through our back-office infrastructure. The cost of the service has drastically reduced over the past 36 months with drones becoming more affordable and operational procedures more efficient. "
"The cost of a fully outsourced drone service currently far outweighs the cost of in-house operations, considering the back office legal requirements, infrastructure, and the cost of maintenance of the drones used within the security operations. Considering that a security drone constantly flies on average 6 hours per 12-hour shift, service and maintenance intervals are much shorter than traditional drones within the surveying or leisure side of the industry."
For more information contact:
• Bidvest Protea Coin, +27 12 665 8000, [email protected], www.proteacoin.co.za.
• Sky Guard, +27 82 555 3461, [email protected], www.skyguard.co.za
Credit(s)
Further reading:
Five reasons why your board should push cybersecurity 'boundaries'
Security Services & Risk Management IT infrastructure
From a technological perspective, micro-segmentation of your IT security environment can be viewed as a way to identify, isolate and curtail the reach of any threat – even once it is in your network.
Read more...
---
Stadium security with Panomera
Editor's Choice CCTV, Surveillance & Remote Monitoring Integrated Solutions Entertainment and Hospitality (Industry)
To be able to better identify and track perpetrators and thus reduce financial and non-material damage in a soccer stadium, the operator opted for a video security solution from Dallmeier.
Read more...
---
Plan to use AI? Get your data ready
Integrated Solutions IT infrastructure
Artificial Intelligence (AI) is often perceived as an intelligent system that can handle any task. However, this notion crumbles when the AI is given poorly formatted or incorrect data. You cannot simply provide a few spreadsheets or databases to AI and expect it to work flawlessly.
Read more...
---
Paratus signs re-seller agreement with Starlink for Africa
News IT infrastructure
Pan-African telco and network services provider Paratus Group announced it has entered an agreement as a distributor for Starlink's high-speed services across the African continent, available immediately in Mozambique, Kenya, Rwanda and Nigeria.
Read more...
---
Smart water management
Axis Communications SA CCTV, Surveillance & Remote Monitoring Integrated Solutions
South Africa is currently facing a water crisis, with scarcity and inefficient water management posing significant challenges to sustainable, consistent access to water. Smart technology and powerful partnerships may offer a proactive solution to SA's water crisis.
Read more...
---
What South Africans need to know about smart devices
Technews Publishing Editor's Choice
We live in a world surrounded by smart devices, from our pockets to our driveways and living rooms.
Read more...
---
Client satisfaction boosted by 85% at Thungela Mine
Thorburn Security Solutions News Security Services & Risk Management Mining (Industry)
Thorburn Security, a division of Tsebo Solutions Group, has announced its recent collaboration with Kwa-Zulu Natal security company, Ithuba Protection Services, as part of its Enterprise Supplier Development (ESD) initiatives across Africa.
Read more...
---
Empowering Istanbul's public transportation
Dahua Technology South Africa CCTV, Surveillance & Remote Monitoring Integrated Solutions
Dahua's intelligent transportation solution, using technologies like DSM and AI-based passenger flow counting, has facilitated an intelligent system upgrade for nearly 6 400 minibuses and electric buses in Istanbul.
Read more...
---
The state of edge security report
News IT infrastructure
Edge computing has grown from being a niche use case in a handful of industries to offering a major opportunity for enterprises across industries to spread computing power around the world.
Read more...
---
Collaboration delivers integrated and holistic security
Guardian Eye CCTV, Surveillance & Remote Monitoring News Integrated Solutions
Guardian Eye and Lytehouse have partnered to integrate their speciality solutions and provide a holistic security offering that overcomes the fragmentation of security systems and services.
Read more...
---