printer friendly version
The importance of the operator's frame of reference
SMART Mining Security Solutions 2023 Editor's Choice, CCTV, Surveillance & Remote Monitoring, Security Services & Risk Management, Mining (Industry)
I've worked in the mining industry almost all my life, either directly on shafts, or for research purposes, and consulting and training in security. An opportunity to get involved with the human factors in the first wide-scale introduction of CCTV and electronic access control systems used in South Africa at De Beers, set me on a course where I shifted into, what would become, a mainly security focus in the rest of my career.
Involvement in mining runs in your blood once you get into it, and I've spent much time consulting and training surveillance in mining operations around the world since then. It's a tough industry where people work hard in extreme conditions, even on surface, in pursuit of minerals which include some of the most valuable things in the world and are highly likely to be targeted by criminals. The industry has become more difficult and the criminal more pronounced on an ongoing basis since then. Even the less valuable minerals such as coal and chrome have been increasingly targeted by syndicates in recent years.
People typically think of theft of diamonds, gold and platinum when looking at mining security, and rightfully so. However, the mining infrastructure that gets put in place to retrieve these kinds of minerals creates almost unlimited opportunities to steal across large areas and spread-out operations. If a criminal can't get the precious stuff, a vast range of other things become targets to steal. Mining operations have become one of the most difficult environments for an operator to work in, with potential rates of detection being one of the highest of any industry, except possibly city or town centre surveillance around areas of nightclubs and pubs on Friday and Saturday nights.
The rules of the game have changed
Detection tasks are not just required within the normal operations, a parallel industry of illegal mining needs to be dealt with, which also impacts the operation. As mines are often in more remote areas, the potential for syndicates and gangs in surrounding communities grows with the increase in syndicate and illegal operations, again, spilling into, and targeting, the mining and production areas. Direct attacks on mining operations and the control rooms themselves are also showing that the rules of the game have changed and operators need to be aware of broader threats to the operations they are working in.
When an operator sits down in their chair in front of the CCTV monitors in a control room of a mining company, they need to have an appropriate frame of reference about what they should be doing and what they should be looking for. This will be influenced by a range of factors including their familiarity with the mining environment, how their job activities are formally defined, their observation and crime analysis skills, and supporting information that allows them to address specific issues. Quite simply, the better the operator's frame of reference and the more informed they are, the more successful they are likely to be in surveillance.
The familiarity of the operator with the mining environment should include the mining area, the infrastructure and what happens there, the processes of the mining production environment, the people who work there and what kind of work they do and where they are supposed to be. In addition, the nature of assets that may get stolen and risk factors associated with that, surrounding areas around the mine and what kind of threats they can pose, perimeter protection measures and counter measures, and factors such as safety issues will all give the operator an informed perspective of what they are looking at. In the same way that a casino dealer who becomes a CCTV operator has a high familiarity when looking at tables, somebody who has worked in the gold plant will have a greater insight into the processes going on and where things can potentially go missing.
It doesn't mean that somebody who has never worked in the industry cannot do this, it just means they will need to gain the environmental awareness as they work and from others they work with. The first time I physically picked up a gold bar, I couldn't believe how heavy it was and I immediately thought of all the movies I'd seen where robbers were supposedly throwing them around and easily packing them into cars.
Companies should also include familiarisation tours of the areas that operators are supposed to be monitoring so they have a first-hand experience of what happens and the physical layouts and implications that are involved when viewing from behind the monitors. The fence lines, stores or cable yards, diesel storage, auditing of high-risk activities such as shipments or spillages, expected vehicle movements, exit points and waybills handling, purchase of machinery, and rules and procedures in high-risk production areas should all become part of a knowledge base.
Familiarity with industry processes
The job requirements and supervisor assignments generate specific structured activities that personnel are responsible for and underlies part of the framework for an operator. This can include infrastructure auditing, process monitoring where the operator views the adherence to procedures of things like process monitoring, where reviews of perimeters or fence alarms or alerts are done. It would include monitoring of high activities such as shipments, gold pouring, diamond sorting, clearances of vehicles at gates and monitoring guard behaviour, monitoring response vehicle reactions to incidents, and vehicle tracking. Alarm monitoring and responses would also be included in these kinds of activities.
Without an appropriate understanding of the production process being monitored, the nature of the product at each stage, and ways in which product can be accessed and taken away, many of these activities may become rote. Having insights and the ability to identify and interpret things that are not appropriate or deviate from standard is key to the operator's frame of reference.
A key element of any operator's mental framework when viewing is picking things up through personal intuition, a sensitivity to body language, their natural awareness of crime behaviour signs or knowledge gained from surveillance training, as well as techniques in crime analysis. This adds to the knowledge of operations, expected activities of people in the workplace, personal knowledge of lifestyle inconsistencies or dubious associations. Ideally, operators should have an appreciation and knowledge of tactical strategies adopted by criminals.
Things like hosing down or sweeping techniques that may be associated with illegal concentration of fines for later retrieval, or using methods to displace materials to other areas, or frequenting areas such as dumps, where concentrations of valuable material may occur, without a reason to be there, are all issues. Add to this an awareness of the signs that somebody is involved in a suspicious activity because of the way they are looking around, showing anxiety, or the way they are moving and concealing something, can all lead to enhanced detection of incidents.
The provision of intelligence information into the operator's frame of reference allows: the defining of suspect people who should be observed in more depth, areas or transactions that may be suspect or vulnerable and need to be monitored and audited; or looking out for known techniques that are being used to steal. In addition, by identifying possible or know membership or associations with syndicates or related personnel, one can spend more time on viewing people who are most suspicious.
It can also lead to specific targeting of high-risk events based on early viewing of conditions and a prediction of what people are likely to do. For example, predicting what illegal gold miners will do and what is their target based on leaving settlement areas early in the morning and the direction of movement out of these know living areas. Identifying of resupply points and access methods for illegal miners can also lead to early apprehension.
Protecting the control room
The actions of criminals taking over control rooms in some mining situations has led to an expansion of the frame of reference to direct threats. Control room security has always been something that security management have been concerned about, but there is now an increased demand on keeping an eye out for signs of threat to the control room, or bigger levels of threat to the whole operation in the form of armed robbery or incursions into mining areas.
This does raise issues of whether to move the control rooms to remote monitoring sites to reduce exposure to this kind of risk, as well as to reduce the chance of operators being potentially compromised by syndicates or intimidation. These views need to be offset against the benefits to the operator's framework of local knowledge and familiarity in observation. In particular, where they have to provide support to response personnel, which would include clear and rapid communication on the status of incident situations, directions to assist in apprehending suspects, warning of potential threats, and ongoing monitoring of suspect responses.
The past few years have shown very real threats to control room staff and response personnel within the mining industry and the ability to work as a team is an important consideration in control room management. Enhancing the operator's frame of reference will ensure that the operator goes about surveillance in the best way possible.
---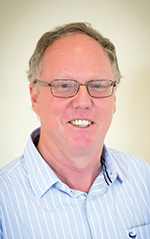 Dr Craig Donald.
Dr Craig Donald is a human factors specialist in security and CCTV. He is a director of Leaderware which provides instruments for the selection of CCTV operators, X-ray screeners and other security personnel in major operations around the world. He also runs CCTV Surveillance Skills and Body Language, and Advanced Surveillance Body Language courses for CCTV operators, supervisors and managers internationally, and consults on CCTV management. He can be contacted on +27 11 787 7811 or [email protected]
Credit(s)
Further reading:
Stadium security with Panomera
Editor's Choice CCTV, Surveillance & Remote Monitoring Integrated Solutions Entertainment and Hospitality (Industry)
To be able to better identify and track perpetrators and thus reduce financial and non-material damage in a soccer stadium, the operator opted for a video security solution from Dallmeier.
Read more...
---
Brighter, greener, and smarter
Dahua Technology South Africa Products CCTV, Surveillance & Remote Monitoring
Dahua Technology released its new Dahua CH II Series Indoor Fine Pixel Pitch LED display, providing visual clarity and promoting energy efficiency and sustainability.
Read more...
---
Helping retailers optimise monitoring and security
Guardian Eye Retail (Industry) CCTV, Surveillance & Remote Monitoring
From a smart retail perspective, it is crucial to understand that monitoring stock and other assets through camera surveillance and a variety of Internet of Things (IoT) sensors stretches further than the stores themselves.
Read more...
---
Is AI the game-changer for streamlining anti-money laundering compliance?
Financial (Industry) Security Services & Risk Management
In the aftermath of South Africa's recent grey listing, companies are now confronted with the imperative to address eight identified strategic deficiencies, while simultaneously reducing their financial crime risk through anti-money laundering compliance processes.
Read more...
---
What South Africans need to know about smart devices
Technews Publishing Editor's Choice
We live in a world surrounded by smart devices, from our pockets to our driveways and living rooms.
Read more...
---
Client satisfaction boosted by 85% at Thungela Mine
Thorburn Security Solutions News Security Services & Risk Management Mining (Industry)
Thorburn Security, a division of Tsebo Solutions Group, has announced its recent collaboration with Kwa-Zulu Natal security company, Ithuba Protection Services, as part of its Enterprise Supplier Development (ESD) initiatives across Africa.
Read more...
---
Migrating to the cloud? Beware the many hurdles
IT infrastructure Security Services & Risk Management
While there are undoubtedly many benefits, there are also numerous hurdles to cloud adoption. Some of the biggest challenges revolve around managing cloud spend, understanding the cost components of cloud infrastructure, and how those costs can scale.
Read more...
---
Key strategies for businesses in the face of cyber threats
Cyber Security Security Services & Risk Management
Businesses face severe financial and reputational consequences due to data breaches and daily website hacks, and not all organisations are adequately prepared to combat these escalating threats.
Read more...
---
From overwhelm to oversight
Editor's Choice Cyber Security Products
Security automation is vital in today's world, and Microsoft Sentinel is a widely adopted, but complex answer. ContraForce is an easy-to-use add-on that automatically processes, verifies and warns of threats round-the-clock.
Read more...
---
Protecting South African systems through XDR cybersecurity
Cyber Security Security Services & Risk Management
Carlo Bolzonello, Country Lead for Trellix South Africa, discusses how the country can protect its valuable digital assets through the artificial intelligence-enabled Extended Detection and Response (XDR) cybersecurity approach.
Read more...
---