printer friendly version
Impro modernises access control at University of Stellenbosch
Issue 2/3 2023 Editor's Choice, Access Control & Identity Management, Education (Industry), Products
The University of Stellenbosch has been using Impro access control technologies for many years to control access to its various buildings and facilities, both for staff and students. The university recently decided to upgrade its access systems to more modern technology, with the proviso that the new system must be able to be installed in phases without any disruptions to users.
After a tender process, Impro was again chosen as the access technology for the university and the company, university and IDtek (the SI for the site), set about planning the massive project. Another stipulation was that the SI doing the upgrade was experienced in using Impro systems and had the required training from the company.
With over 30 000 access tags on site, it was critical that there be no disruptions to the daily user experience as the project was rolled out. The importance of a smooth rollover is highlighted by the fact that the process was initiated in October 2021, with the first phase only starting a year later.
The University of Stellenbosch now uses Impro's Access Portal Enterprise, hosted on site. This system replaces Impro's older IXP system, which is still in wide use globally. One of the reasons for this choice is its ability to integrate with other systems. Stellenbosch runs a facilities management system (FMS) which it uses to control multiple functions from a central user interface, including its access control management. Access Portal therefore needed to, seamlessly, integrate with the FMS to ensure staff still used the software to which they were accustomed.
Gary Robinson, Impro's Sales Manager for South Africa and Africa, says Impro provided an API to ensure this seamless integration, which allowed legacy information to be migrated to the new system without any issues.
An Upgrade Advisor from Impro was used to check which controllers needed to be upgraded to be used with Access Portal. This made it simple to see which controllers could remain and which would have to be replaced. Robinson said the university did not want a complete 'rip-and-replace' of all its access systems, only those that needed to be upgraded. This resulted primarily in the replacement of Impro's EC2 controllers with the newer EC3 systems.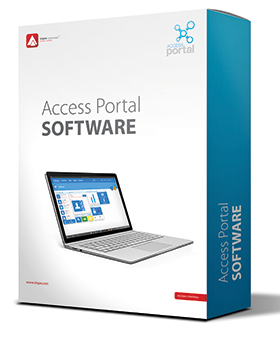 Phased upgrade
As noted, the university wanted a phased approach to ensure there were no disruptions to users. The upgrade was first rolled out in one building on campus in October and November 2022, to make sure everything went smoothly and worked as expected.
Since the university has a large number of students returning at the beginning of the year, as well as many new students registering for the first time, stability was critical – which Robinson says is why IXP has had such a long lifespan. The new system went through rigorous testing in the Electrical Engineering Building before the next phases of the rollout.
The project to upgrade the universities access control systems is still in progress and will continue for some time as the university takes a systematic approach to the rollout. This approach makes Impro the ideal solution as its products are known for their reliability and stability, as well as their backwards compatibility, allowing the university to mix old and new technologies as required, until the upgrade is completed.
Credit(s)
Further reading:
Free South Africa Market Report webinar from TAPA EMEA
Technews Publishing Editor's Choice News Transport (Industry) Training & Education Logistics (Industry)
October 2023 offers TAPA EMEA members and non-members opportunities to increase their knowledge of cargo crime and supply chain security risks in three countries in Europe, the Middle East & Africa region, where supply chains are most targeted by both organised crime groups and other offenders.
Read more...
---
Texecom increases support in the EMEA with key appointments
Editor's Choice Perimeter Security, Alarms & Intruder Detection News
Texecom announced two new appointments to its EMEA sales team: Thomas Vanden Wyngaerdt as Head of EMEA Sales and Tom Wright as EMEA Account Manager.
Read more...
---
Rack-mounted, three-phase online UPS
Security Services & Risk Management IT infrastructure Products
The new Eaton 93PX 15-20 kVA UPS combines high efficiency with a compact footprint, lower TCO, and improved cybersecurity to provide stable power for critical IT, industrial, manufacturing, and medical applications.
Read more...
---
Automated, real-time traffic analysis and ML-based mitigation
IT infrastructure Products
NetScout Systems has launched Adaptive DDoS Protection for its Arbor Threat Mitigation System (TMS) to dramatically improve the detection of distributed attacks that dynamically change vectors and target numerous destination IP addresses at once.
Read more...
---
Stadium security with Panomera
Editor's Choice CCTV, Surveillance & Remote Monitoring Integrated Solutions Entertainment and Hospitality (Industry)
To be able to better identify and track perpetrators and thus reduce financial and non-material damage in a soccer stadium, the operator opted for a video security solution from Dallmeier.
Read more...
---
Paxton opens first experience centre in South Africa
Paxton News Access Control & Identity Management
The new Paxton Experience Centre in Johannesburg is now open and welcoming security installers and end users who want to see Paxton's products in action.
Read more...
---
Turkish university installs IDIS surveillance
CCTV, Surveillance & Remote Monitoring Products
IDIS video streamlines complex surveillance systems for learning institution, upgrading a 350-camera system with 24/7 control room monitoring to transform security for Social Sciences University of Ankara (ASBU).
Read more...
---
What South Africans need to know about smart devices
Technews Publishing Editor's Choice
We live in a world surrounded by smart devices, from our pockets to our driveways and living rooms.
Read more...
---
Securing a luxurious residential estate
Turnstar Systems Residential Estate (Industry) Access Control & Identity Management
Turnstar Systems recently partnered with Balwin Munyaka Residential Estate to secure the entrance to its Crystal Lagoon, ensuring only authorised residents and guests can access the site.
Read more...
---
Long-distance connectivity with Simplex ES Net Life Safety
Johnson Controls Global Products Fire & Safety Products
ES Net Network Bridge allows fire alarm system data to be transmitted across distant buildings via a customer's existing network infrastructure, improving system-wide monitoring and control in facilities and campuses where life safety networks are often widely dispersed.
Read more...
---