printer friendly version
Obscure Technologies partners with Rubrik in SA market
Issue 2/3 2023 News, Cyber Security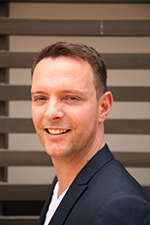 Justin Lee.
South African cyber security specialist Obscure Technologies has partnered with Rubrik, the zero-trust data security company, for the distribution of its solutions in South Africa.
The non-exclusive distribution agreement adds crucial data security, cyber resilience and recovery competence to Obscure Technologies' product stack. Rubrik provides data resilience, data observability and ransomware recovery with air-gapped, immutable, access-controlled backups.
Obscure Technologies MD Justin Lee says, "Data security is the fastest growing area of cybersecurity at the moment, and a top priority for South African organisations. This space was a missing piece in the puzzle of our security portfolio, so adding Rubrik to our product stack addresses our partners' and customers' evolving cybersecurity and data protection needs across the board."
He adds, "Data is the most valuable asset of most companies today. Rubrik offers a secure vault to protect data, and in the eventuality of organisations being breached, Rubrik enables them to restore their data to the last known pure position and get business up and running quickly."
Obscure Technologies is continually adding best-of-breed products to its stack, and now has a portfolio of 17 cybersecurity and data protection solutions with an 18th service offering set to be announced soon.
"With the addition of Rubrik to our portfolio, we are offering our partners an opportunity to open new revenue streams for their existing installed bases, and to take something to market which we believe is a front-and-centre priority. It fulfils a growing need in the ransomware and malware space, and supports continuity and resiliency, which is becoming a critical requirement for business," Lee concludes.
For more information, go to www.obscuretech.net
Further reading:
4IR is opportunity
News
In South Africa, digitalisation remains 'at a nascent stage' which means significant work still has to be done when it comes to addressing skills development around 4IR in the country.
Read more...
---
Five ways to reduce your cyber insurance premiums
Security Services & Risk Management News
With the global costs of cybercrime expected to soar to $13 trillion within the next five years, cyber insurance is booming as organisations try to mitigate the risk of financial losses.
Read more...
---
Client satisfaction boosted by 85% at Thungela Mine
Thorburn Security Solutions News Security Services & Risk Management Mining (Industry)
Thorburn Security, a division of Tsebo Solutions Group, has announced its recent collaboration with Kwa-Zulu Natal security company, Ithuba Protection Services, as part of its Enterprise Supplier Development (ESD) initiatives across Africa.
Read more...
---
A surge of cybersecurity for the energy sector
Government and Parastatal (Industry) Cyber Security
With a rapid transition towards renewable energy, the energy sector has an increased reliance on technology. This makes it particularly vulnerable with regards to cybersecurity, as it depends on interconnected systems and digital technologies.
Read more...
---
Fidelity SecureFire steps into critical fire response space
News Fire & Safety
With the majority of fire stations around the country being crippled by a lack of resources to offer effective responses, Fidelity Fire Solutions has launched its own 'first responder' model, Fidelity SecureFire.
Read more...
---
Secure backup strategies imperative for business continuity
IT infrastructure Cyber Security
Cybercrime is on the rise, and businesses need to adjust how they manage their data to fend off attackers, or risk irreparable damage, writes Lisa Strydom, Senior Manager Channel and Alliance for Africa at Veeam Software.
Read more...
---
The state of edge security report
News IT infrastructure
Edge computing has grown from being a niche use case in a handful of industries to offering a major opportunity for enterprises across industries to spread computing power around the world.
Read more...
---
CHI selects NEC XON as trusted cybersecurity partner
News Cyber Security Industrial (Industry)
CHI Limited, Nigeria's leading market player in fruit juices and dairy products, has engaged in a strategic cybersecurity partnership with NEC XON, a pan-African ICT systems integrator.
Read more...
---
Collaboration delivers integrated and holistic security
Guardian Eye CCTV, Surveillance & Remote Monitoring News Integrated Solutions
Guardian Eye and Lytehouse have partnered to integrate their speciality solutions and provide a holistic security offering that overcomes the fragmentation of security systems and services.
Read more...
---
From overwhelm to oversight
Editor's Choice Cyber Security Products
Security automation is vital in today's world, and Microsoft Sentinel is a widely adopted, but complex answer. ContraForce is an easy-to-use add-on that automatically processes, verifies and warns of threats round-the-clock.
Read more...
---