printer friendly version
Abundant scarcity
Issue 1 2023
Training & Education
The cybersecurity workforce gap expanded by a concerning 26,2% in 2022 compared to 2021. That is around 3,4 million people needed to ensure that the security of assets is managed effectively. These statistics from the (ISC)2 2022 Cybersecurity Workforce Study (available via www.securitysa.com/*isc2) are why the dearth of security professionals is described as a critical need, one that has to be resolved at speed to fill the gaps, manage the threats, and transform the security landscape.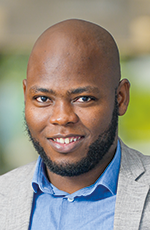 Innocent Baloyi.
Perhaps one of the most common issues in the industry is that organisations have high, often unrealistic, expectations when it comes to hiring security talent. They want degrees, years of experience and certifications and so much more, the problem is that most candidates do not have that experience, or those qualifications, so they do not apply. The result is a circle of unfulfilment, where organisations cannot find talent because talent does not apply for roles where they feel underqualified.
The solution to this conundrum lies in a shift in thinking across organisations, from finding talent that fits extensive expectations, to curating talent that can grow within the business and the roles. Taking this approach asks that companies take on people with an interest in security, and the potential to really shine in this space, and then build up their skills through dedicated in-house training.
The forex attraction
Another issue that is emerging now is that people are increasingly opting to work for international companies because of the exchange rate and how this affects their income. As more people are drawn to the dollar and the pound, we need to create local working environments that attract and retain talented security people so that we do not lose them overseas. Again, in-house training and opportunities are key here – people given the chance to expand their certifications and skill sets will be more engaged with the company and their roles.
Training and development are not just crucial to enhancing skillsets; they are an essential part of security development as a whole. Security technologies and threats are changing every day, which means that security teams must have the right resources to ensure that they remain ahead of trends, threats and technologies. This focus on strong corporate culture, a clear training mandate, a solid skills development platform and obvious career growth will also help mitigate the challenge of security people chasing salaries rather than settling into their roles for the long term.
Healthy workplace culture
A healthy working environment that keeps its people happy will be far more likely to retain the talent it trains. If people are happy where they are and enjoy what they are doing, they are less likely to be wooed away from the business. So, upskilling and reskilling talent is as much about creating a healthy workplace culture as it is about creating the next generation of security professionals.
This aligns with creating a culture of skills development within the company. If people feel that they are rewarded and motivated for engaging in training and development opportunities, they will be more inclined to take advantage of them. Companies should also be inspiring the next generation of security personnel by providing younger people with mentorship opportunities.
Assigning a mentor to someone new to security will fundamentally change how that person engages with the role and their future. Having someone on their side who can help them manage training and overcome obstacles to growth will inspire them to take their career further, and to potentially stay within the organisation.
It is important to weave together all these facets to ensure that the organisation meets the security needs of the present without compromising on the talent of the future. Smart training, consistent support, clear career pathways, and a focus on empowering from within will give the next generation of security talent the space and opportunity they need to bridge the ever-widening skills gap.
Further reading:
Mastering security awareness in the digital era
Risk Management & Resilience Training & Education
Human error and lack of security awareness remain the first security threat. Companies must consider the importance of managing employee cyber risk and the significance of training and awareness programmes.
Read more...
---
Preparing young entrepreneurs
News & Events Training & Education
Liquid Intelligent Technologies SA recently announced that its Youth Empowerment Programme is successfully preparing young South Africans with the skills they need to succeed in a digital future.
Read more...
---
Free South Africa Market Report webinar from TAPA EMEA
Technews Publishing Editor's Choice News & Events Transport (Industry) Training & Education Logistics (Industry)
October 2023 offers TAPA EMEA members and non-members opportunities to increase their knowledge of cargo crime and supply chain security risks in three countries in Europe, the Middle East & Africa region, where supply chains are most targeted by both organised crime groups and other offenders.
Read more...
---
Empowering the new team of trailblazers in cybersecurity
News & Events Information Security Training & Education
Fortinet is committed to creating more opportunities for women in cybersecurity in South Africa as it actively fosters a culture of inclusion by expanding access to training and career advancement through its training institute.
Read more...
---
Digital transformation is dependent on engaged leaders
Training & Education Infrastructure
Having a digitisation strategy in place is the starting point, but to truly activate a digital transformation programme, organisations need a strong leadership team that has acute self- awareness, and can positively contribute and direct their influence toward the people affected by change.
Read more...
---
A golden opportunity for young South Africans
Training & Education
Doros Hadjizenonos, Regional Director for Southern Africa at Fortinet, believes that young South Africans can benefit from the current cybersecurity skills gap and turn it into a lucrative and satisfying profession.
Read more...
---
The latest security trends at Securex South Africa 2023
Securex South Africa News & Events Conferences & Events Training & Education
Security technology evolves at a blistering pace, so it's important to keep up to date with changing trends in order to ensure maximised safety of human and personal assets. The Securex Seminar Theatre, powered by UNISA, is the place to be.
Read more...
---
Security awareness training
Training & Education Security Services & Risk Management
It is critically important to have a security awareness solution that uses the limited time available to train effectively, and one that provides targeted education that is relevant to users.
Read more...
---
Plugging the South African skills drain
Training & Education News & Events
Investing in young South African talent has become critical as skills slip out of the country; there has to be talent to fill the gaps of tomorrow by investing in the people of today.
Read more...
---
Hundreds of installers join the Paxton Tech Tour
Paxton News & Events Training & Education
Paxton began the Paxton Tech Tour in February, with hundreds of installation companies and installers signing up to the half-day product experience event in order to develop knowledge and explore business opportunities with Paxton's products and services.
Read more...
---