printer friendly version
Mind the gap
Issue 1 2023
Training & Education
When it comes to IT and network security, there is a significant shortage of high-level skills. According to the (ISC)2 2022 Cybersecurity Workforce Study there is a global cybersecurity workforce gap of 3.4 million people, and this gap increased by 26.2% in 2022.
Henk Olivier.
The urgency of this shortage is underscored by the World Economic Forum which asked, "Can closing the cybersecurity skills gap change the world?" The WEF answered with a very clear, 'Yes'. Yes, it can, because cyberattacks are a threat to individuals, businesses, countries and economies, and having the right people on hand to defend against and mitigate those attacks, is critical.
As Henk Olivier, Managing Director at Ozone Technology Distribution points out, technology is changing at such a radical rate that IT security is becoming increasingly specialised and sophisticated.
"Companies need to move beyond just thinking that they can implement a firewall or thrown some network security software at the problem and then relax," he adds. "They need security with 100% visibility in the network and their infrastructure; they need early warning detection systems and constant reporting, and they need people who can take all these tools and make them work for the business."
It remains a challenge to find talent, especially in South Africa, as so many people are leaving, following the salaries (and electricity) in other countries. However, this can change if companies encourage talent from within by upskilling people and giving them the space they need to thrive within the organisation. It is also important to pay attention to one of the hottest topics on the cybersecurity market right now – artificial intelligence (AI).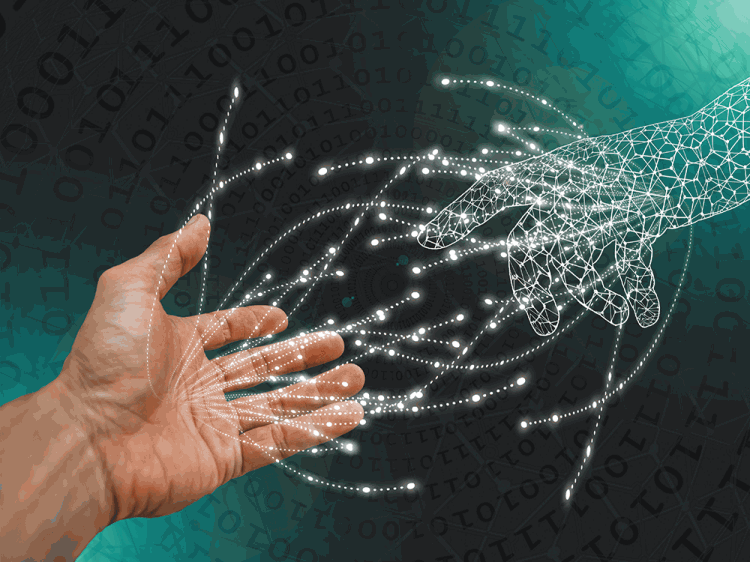 With the support of AI
"With AI software solutions, companies may need fewer people to do the same quantities of work and achieve the same outcomes, but they will still need talented people to manage and refine the AI," says Olivier. "This makes it key for companies to provide people with opportunities to grow their training and skills and to learn the fundamentals of their craft. There are many courses available to teach the basics, and brands also provide high-intensity product and solution training that deliver granular insights and skills development. It does not matter which route you take, as long as it is easy for your people to find the route and benefit from it."
There will always be a need for IT security specialists, for people who understand the environment and can see the threats looming on the horizon. As it still is not a subject at school – and it should be – and there is not enough awareness of the risks, it is important that training be embedded into every facet of the business. From those that will drive the AI-security engines, through to the everyday employees who could potentially be the weakest link in the security chain. Every individual needs to understand security and its affects on the organisation.
Training with ROI
"There will always be a return on investment when investing into skills to develop IT security specialists," concludes Olivier. "The biggest challenge for companies is keeping up with salary and market demand so they can retain the people they invest in. To juggle this risk with the security opportunity, companies should consider training people on very specific tools within a specific market or industry, and not just general security. This can then be bolstered by creating a company culture that is so driven by personal and career growth, that people do not want to leave – they have what they need right where they are today."
For more information contact Ozone IT Distribution, +27 10 591 5588, info@ozone.co.za, www.ozone.co.za
Further reading:
ALX sponsored learning programmes for 2023
Training & Education News
With a mission to harness Africa's abundant human capital by developing two million ethical and entrepreneurial young leaders from the continent by 2030, ALX has launched four fully sponsored (at no cost) tech programmes for 2023.
Read more...
---
Cybersecurity in Africa: The challenges and solutions
Training & Education Cyber Security
Africa faces a significant challenge when it comes to the availability and distribution of cybersecurity talent and secure IT infrastructures. Facing this challenge will require supporting and nurturing the next generation of security graduates and professionals.
Read more...
---
Developing an effective CCTV control room culture
Leaderware Editor's Choice CCTV, Surveillance & Remote Monitoring Training & Education
Organisational culture in organisations can be seen as the set of values, practices, focus, standards and behaviours, and ways of interacting with others that are accepted and subscribed to by the people who work there.
Read more...
---
Olarm launches its academy
Olarm Training & Education
Security professionals need to stay up-to-date with the latest product developments and best practices. Stay ahead in the ever-evolving security industry by accessing free educational resources and comprehensive, flexible and remote training programmes from Olarm.
Read more...
---
Abundant scarcity
Training & Education
Organisations are fighting to find and retain skilled security talent; however, the market remains in scarcity, which makes skills development the new priority, says Innocent Baloyi, Consultant: Cloud Security at Altron Karabina.
Read more...
---
Managed services can alleviate the skills shortage
Training & Education Security Services & Risk Management
South Africa is in the midst of an ongoing and deepening IT skills shortage exacerbated by the high global demand for IT talent from the country's skills pool and often spurred on by attractive remuneration and the opportunity to work without leaving home.
Read more...
---
Paxton begins Tech Tour in South Africa
Paxton Training & Education Access Control & Identity Management
The Paxton Tech Tour 2023 is free to attend and a chance for installers to develop knowledge and explore business opportunities with Paxton's products and services. Its South African events start in February and will continue at locations around the country for months.
Read more...
---
Organisations expanding cybersecurity training to include customers
Training & Education
Large organisations and financial institutions are increasingly passing protective measures onto customers as cybercrime continues to intensify.
Read more...
---
Unlocking South Africa's digital transformation
Training & Education
There is a cross-functional responsibility between government, the private sector and tertiary education institutions to ensure that South Africa's youth are prepared to take advantage of the massive employment opportunities in technology.
Read more...
---
Crossing the chasm
Editor's Choice News Security Services & Risk Management Training & Education
Industry reports suggest that in the next ten years, millions of jobs could go unfilled because there simply are not enough people to fill them.
Read more...
---