printer friendly version
Cloud security best for centralised control
SMART Access & Identity 2023
Access Control & Identity Management
Whilst cloud has been resisted for access control by some, there is no longer a doubt that access control in the cloud is the way the market is going, and there are many reasons for this trend. The migration to cloud – true cloud rather than online platforms – will certainly be the predominant technology within the next three to five years.
Gary Chalmers.
A true cloud option requires no onsite controllers, servers, computers or systems; each device is an IoT (Internet of Things) device that connects directly to the internet. The benefits of this type of system are clear: centralised control, remote management, consolidated reporting and data, lower TCO (total cost of ownership) and improved support.
Centralised control
The most powerful facet of a cloud-based access control system is the ability to share one database and have a global view of all devices on the system from one console. This means that security can be managed by a single individual or group of individuals – even across organisations that have many locations or sites in multiple geographies. Instead of having to rely on local resources in each location to manage access and ensure that people are correctly added or removed, cloud systems can easily integrate directly into payroll systems to have people automatically deactivated at every location when they are removed from payroll.
An individual who is suspended or suspected of causing problems can instantly be denied access at any company location at the click of a button. And remote sites that are under duress can be put into lockdown remotely by security.
Remote management
A key principle of cloud-based access control is the ability to manage site settings and configurations remotely. Monitoring the status of devices through dashboards, system users are able to reboot or reconfigure devices remotely, change settings such as anti-pass back or authorisation, rename devices or change network settings – on a reader in another country if required. The ability to add travelling employees to remote devices while they are standing at the door is an amazing feature that many security departments using cloud-based systems have come to realise the value of very quickly.
Consolidated reporting and data
A central database means that individuals – whether they be employees, contractors or visitors – are captured only once onto the system. Many companies are able to use this centralised database to integrate their existing payroll systems directly into the access control system, thereby automatically adding and removing employees and contractors to and from the access control system as they are amended by HR. It also leads to significantly higher data quality, and greatly reduces the risk of fraud being committed due to the central nature of the data.
Reporting becomes a truly useful tool with centralised data: having a single view of all online/offline readers in one dashboard, or being able to compare average work hours for different locations all add meaningful insights to any business.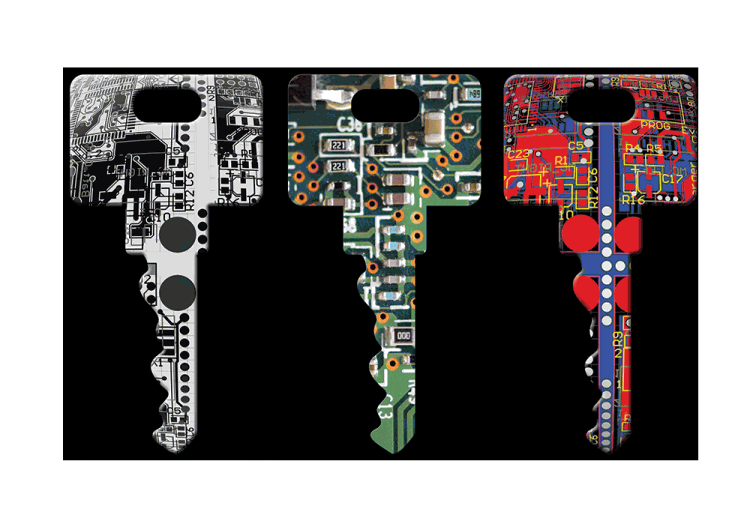 Lower TCO
Cloud systems significantly reduce the cost of ownership in a number of ways, both during installation and over the lifespan of the system. Because devices at remote locations are IoT devices, they do not require a local controller or server to be on each site. This means that for companies who have many sites (such as retail outlets or FMCG stores), the cost of each site or location is drastically reduced, not only by removing the cost of the controllers and servers, but also with the lower cost of support and maintenance associated with not having to manage these additional devices over time.
Cloud systems are also typically configured, managed and hosted by the manufacturer and run on secure, robust platforms like Microsoft Azure, as is the case with IQSuite.cloud, offered by iPulse. This provides infinite scalability, pay-as-you-use resources, managed infrastructure and software platforms, and assurance that the software is always kept up to date and patched – all without having to pay for a security or cloud expert in your business.
Improved support
Cloud-based systems offer significantly improved opportunities for manufacturers to provide support. One of the key differentiators is that support in a centralised system is typically proactive rather than reactive, with clients being told of a problem by their support teams before they are even aware of it. In many cases, for example, iPulse clients are informed of a problem that they had and that it has been fixed before they even know they had a problem.
API-driven architecture also means that the systems can easily interface into other systems, such as Eskom se Push in South Africa, notifying management that devices may be offline because that particular area is currently undergoing loadshedding. Integrating system alerts and events into a security system can also vastly improve management and live analysis of problems, while most cloud-based systems can easily integrate into alarm panels and CCTV systems to provide additional information and support options.
Credit(s)
Further reading:
Improved security health check tool
Gallagher Access Control & Identity Management Products
Gallagher Security has streamlined its free Security Health Check tool, making it easier than ever to protect against potential system risks and improve business efficiencies.
Read more...
---
Suprema showcases integrated security solutions
Suprema Access Control & Identity Management Products
Apart from being an access terminal that supports multiple credentials such as facial recognition, RFID, mobile and QR codes, the BioStation 3 also supports VoIP Intercom and real-time video monitoring features to make it a truly multi-functional reader.
Read more...
---
Local electronic locks
Access Control & Identity Management
YeboTech is an electronics manufacturing company, founded in 2005, which designs, markets and sells an electronic key and locking systems, aimed at replacing all conventional mechanical locks.
Read more...
---
Selecting the correct access control system
Enkulu Technologies Access Control & Identity Management
Frazer Matchett, Managing Director of Enkulu Technologies, suggests the right questions to ask when selecting an access control solution; not just the access system, but the integrated solution that fits your requirements.
Read more...
---
Integrated guarding services
XtraVision Integrated Solutions Access Control & Identity Management Industrial (Industry)
XtraVision offers a few tips on how to go about planning and setting up an integrated approach to sustainable and successful security services, from the initial risk assessment to the technology and people required.
Read more...
---
Paxton secures multi-tenant office in Cape Town
Paxton Integrated Solutions Access Control & Identity Management Products
Cecilia Square in Paarl, Cape Town is an office building from where several businesses operate. The multi-tenant site has recently undergone a full refurbishment, including a complete upgrade of its security system for access control.
Read more...
---
AI face recognition OEM module
Suprema News Access Control & Identity Management Products
Suprema AI, a company specialized in artificial intelligence–based integrated security solutions, recently launched its high-performance face recognition OEM module called 'Q-Face Pro' in response to the growing need for contactless security solutions.
Read more...
---
KWAL raises a glass to security upgrade
Turnstar Systems Access Control & Identity Management Products
The Kenya Wine Agencies Limited (KWAL) was in need of an integrated security upgrade. This is where Turnstar came into the picture to provide a solution that would keep KWAL secure and efficient.
Read more...
---
Dahua Insider Series for touchless access
Dahua Technology South Africa Access Control & Identity Management Products
The Insider Series Access Control Solution offers touchless access (via Bluetooth) using the DMSS mobile app; it has three distance modes and two trigger modes (normal and shake).
Read more...
---
Time and attendance with a difference
Access Control & Identity Management
The Platinum Mobile app allows employers to track employees work hours, location, leave and more, when employees do not have access to the office clocking terminal, are onsite or out in the field visiting clients.
Read more...
---