printer friendly version
The $600 000 question
Issue 7 2022 Information Security, Security Services & Risk Management, Financial (Industry)
Usman Choudhary.
Cybercrime continues to be a persistent and pressing issue for small businesses. In fact, according to the National Cyber Security Alliance, nearly 60% of small businesses that experience a cyberattack shut their doors within six months.
Despite the rise in risk, many small businesses remain vulnerable to cyberattacks due to a lack of resources and – surprisingly – a lack of knowledge of the threat. Moreover, a recent survey uncovered that just 19% of companies possess cyber insurance, which can be devastating should bad actors circumvent your company's defences.
Before we dive any further into the case for cyber insurance, let's first discuss how cyber insurance works and who can benefit from a policy.
How does cyber insurance work?
Cyber insurance is a policy that helps an organisation pay for any financial losses incurred following a data breach or cyberattack. It also helps cover any costs related to the remediation process, such as paying for the investigation, crisis communication, legal services and customer refunds.
Who needs cyber insurance?
While all businesses can benefit from having cyber insurance, small businesses frequently lack the coverage, usually because of the cost, time involved in finding a provider, and lack of understanding of the importance of a cyber insurance policy.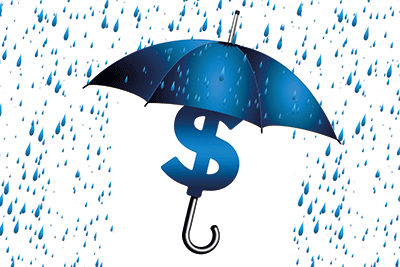 The need for cyber insurance
It's no surprise that bad actors are getting more cunning and creative when it comes to targeting businesses – and small businesses are usually the bullseye of their predatory plan.
Beyond the reputational risk involved, the cost of a cyberattack can be devastating. Today, data breaches can reach more than $600 000, while the average cost to investigate and recover from an attack is approximately $2,4 million.
With the constant and ever-increasing threat of potential cyberattacks, many companies are applying for cyber insurance, which generally covers a variety of attacks, including:
• Data breaches.
• Business email compromises.
• Cyber extortion demands.
• Malware infections.
• Ransomware.
• Network business interruption.
Not so fast…
Before applying for cyber insurance, you must first show that your business has implemented a long list of cybersecurity technologies and practices, such as multifactor authentication (MFA) and endpoint detection and response (EDR), to get coverage.
Multi-factor authentication: MFA is a security technology that combines two or more independent credentials: what the user knows, such as a password; what the user has, such as a security token; and what the user is, by using biometric verification methods to create a layered defence, making it more difficult for a bad actor to access a target, such as a physical location, computing device, network or database.
MFA is highly effective at thwarting bad actors. A study by Microsoft found MFA provides an added layer of security that can block up to 99,9% of attacks stemming from compromised accounts.
Endpoint detection and response: EDR uses endpoint data collection software installed on machines to constantly monitor, flag and respond to cyber threats like ransomware and malware. If suspicious activity is detected, the system is triggered. EDR can also automatically block malicious activity to temporarily isolate an infected endpoint from the rest of the network to stop malware from spreading.
Protecting your business, your employees and your customers is your responsibility. When you're ready to protect your business from a potential cyberattack, be sure to do your research and choose a reputable partner to implement MFA and EDR technology. However, it's important to remember that obtaining cyber insurance is not enough. You must constantly monitor your business, stay informed on the latest cyberattack trends, and train your employees on cybersecurity with a comprehensive security awareness training programme. Do your part to stay on top of potential risks and protect your employees, your customers and your business from bad actors.
Find out more at www.vipre.com
Further reading:
The song remains the same
Sophos Information Security
Sophos report found that telemetry logs were missing in nearly 42% of the attack cases studied. In 82% of these cases, cybercriminals disabled or wiped out the telemetry to hide their tracks.
Read more...
---
How hackers exploit our vulnerabilities
Information Security Risk Management & Resilience
Distractions, multi-tasking, and emotional responses increase individuals' vulnerability to social engineering, manipulation, and various forms of digital attacks; 74% of all data breaches included a human element.
Read more...
---
Projections for 2024's Advanced Threats Landscape
News & Events Information Security
Kaspersky Global Research and Analysis Team (GReAT) experts offer insights and projections for 2024 in the Kaspersky Security Bulletin, with a focus on the evolution of Advanced Persistent Threats (APT).
Read more...
---
Veeam and Sophos in strategic partnership
Information Security
Veeam and Sophos unite with a strategic partnership to advance the security of business-critical backups with managed detection and response for cyber resiliency, and to quickly recover impacted data by exchanging critical information.
Read more...
---
When technology is not enough
Information Security
[Sponsored] Garith Peck, Executive Head of Department for Security at Vodacom Business, writes about the importance of creating a cybersecurity strategy in a world where threats never sleep.
Read more...
---
Reinforcing cyber defences in a world of evolving threats
Sophos Information Security
[Sponsored Content] In South Africa, the urgency to amplify cybersecurity measures is underscored by alarming statistics revealing the continued vulnerability of organisations to ransomware and other sophisticated cyberattacks.
Read more...
---
Tech developments lead hologram growth in 2024
News & Events Security Services & Risk Management
Micro-lenses, micro-mirrors and plasmonics are among the rapidly-emerging optical devices that have evolved on the back of holographic and diffractive technologies, and are seen as part of the natural evolution of optical science by R&D teams.
Read more...
---
Trellix detects collaboration by cybercriminals and nation states
News & Events Information Security
Trellix has released The CyberThreat Report: November 2023 from its Advanced Research Centre, highlighting new programming languages in malware development, adoption of malicious GenAI, and acceleration of geopolitical threat activity.
Read more...
---
SA enterprises can benefit from AI-driven cybersecurity
AI & Data Analytics Information Security
Cybercrime is big business, and threat actors deploy cutting-edge tools to carry out attacks. Fortunately, cybersecurity is constantly evolving to meet and counter the threats they face.
Read more...
---
Cyber threat anticipation
NEC XON Information Security Risk Management & Resilience
The ever-increasing number of sophisticated attacks on the horizon means organisations must evolve and adapt their cybersecurity strategies to protect their data, systems, and reputation.
Read more...
---