printer friendly version
A robust OT cybersecurity strategy
Issue 7 2022 Editor's Choice, Cyber Security, IT infrastructure, Industrial (Industry)
The need for a solid cybersecurity strategy is constantly discussed and debated. Yet the basic worm-type attacks first documented in 1972 are still with us today. This is because even the most basic measures to protect control systems from these types of attacks are still not employed systematically. It is difficult to believe there are still thousands of systems in operation today without any basic security controls in place.
Charles Blackbeard.
If you own a car, a house or a boat – just about any 'big ticket' item that would be expensive to replace – you protect that asset with insurance. However, when it comes to control system cybersecurity, this thinking is often not applied. Cyber experts are still struggling to convince senior management to spend money to protect their control system assets.
Why do companies not invest in cybersecurity? Partly, it is due to the issue of convincing companies to spend money on something that has no measurable return on investment (ROI). Of course, everyone knows cybersecurity is important and falls into the general category of risk management.
Control system owners do deploy cyber and security solutions, as they are aware of the problem and take actions to avoid risks. However, many in the industrial world are still too focused on the big attack or hack, when the more likely risk is common malware that impacts a control system because it is running older, unprotected and unpatched operating systems.
This risk exists even if the system is 'air-gapped' from the business's network. People often introduce data and software from removable media such as USB drives, exposing their systems to the potential for viruses along the way. As these air-gapped systems become more interconnected to enable integration with business applications, they become increasingly exposed to the Internet.
This vulnerability occurs because there is a fundamental disconnect in securing operational technology (OT) versus information technology (IT). As OT becomes more exposed to the Internet, it faces the same cybersecurity threats as any other networked system, as operators have adopted the same hardware, software, networking protocols and operating systems that run and connect everyday business technologies, such as servers, PCs and networking equipment.
Getting up to cyber speed
When thinking about how to get started to fortify your cybersecurity profile, do not just look for some new technology that claims to mitigate all your risks – it does not exist. Doing the basics well, before investing in advanced cyber technologies, is the key. To minimise your risks and get the most protection in the least time, you first need to plan and develop a cybersecurity programme that:
1. Identifies what assets you are trying to protect.
2. Determines how you are going to protect those assets.
3. Enables intrusion detection and monitoring.
4. Defines incident response processes and procedures.
5. Verifies mechanisms to restore and recover assets.
6. Ensures compliance with all regulatory standards set by local governing bodies.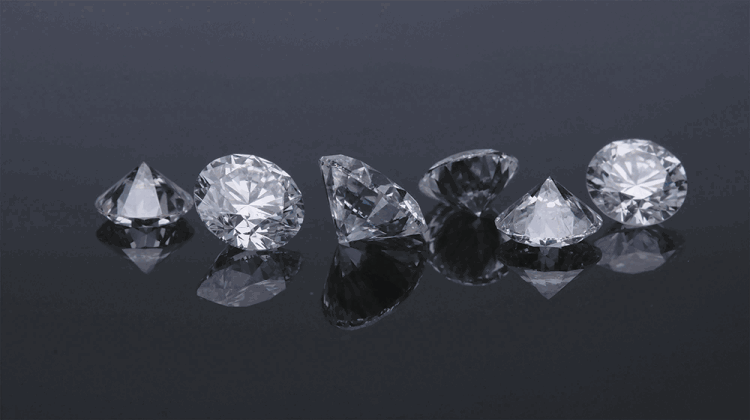 These six steps follow well-trodden ground. All cybersecurity best-practice frameworks can be distilled into these basic steps: identify, protect, detect, respond, recover and comply. Understanding and managing the risks associated with a cyberattack and then protecting against these, or mitigating the consequences, can seem a daunting prospect, especially when this needs to be done in conjunction with the day job of keeping a plant up and running.
ABB has enjoyed the following global successes in terms of its cybersecurity systems and solutions:
• For a speciality chemicals company in the UK, ABB provided training to help employees spot, understand and remediate cybersecurity attacks. This was because the client had already identified a weakness in its employees' knowledge regarding cybersecurity. ABB provided a Cyber Security Gap Assessment and recommended its T153 Cyber Security Training Course. The result was increased awareness on the part of employees, reducing the likelihood of cyberattacks succeeding due to human error.
• For a natural gas storage facility in Germany, ABB provided a cybersecurity solution for regulatory compliance with ISO 27001. This was necessary for visibility of security events in DCS systems and connected networks, and to allow continuity with a dedicated partner. ABB Ability Cyber Security Event Monitoring allowed for automated ISO 27001 reports and monitoring through ABB's collaborative operation centre in Germany.
• ABB also assisted a European energy provider with ISO 27001 regulatory compliance. ABB Ability Cyber Security Event Monitoring was implemented without affecting production. This solution was deployed across multiple IT and OT systems distributed across Austria. Here, ABB's OT security expertise also covered third-party vendor systems. Benefits included reduced effort to meet compliance deadlines, increased cyber resilience and access to ABB's industrial cybersecurity experts.
Understanding and managing the risks associated with a cyberattack, and then protecting against these or mitigating the consequences, can seem a daunting prospect, especially when this needs to be done in conjunction with keeping a plant up and running. The adage of 'it's a journey, not a destination' is very true when it comes to OT cybersecurity. ABB can support companies with this journey, and can do so in small 'bite-sized' steps to help companies take the next step.
Further reading:
Industrial control systems under attack
News Cyber Security
According to Kaspersky ICS CERT statistics, from January to September 2022, 38% of computers in the industrial control systems (ICS) environment in the META region were attacked using multiple means.
Read more...
---
Fire-fighting force at Vergelegen
Editor's Choice Fire & Safety Residential Estate (Industry)
Vergelegen wine estate in Somerset West, and its neighbours, are set to enjoy greater peace of mind this summer, thanks to the delivery of a brand new fire truck .
Read more...
---
Sasol ensures Zero Trust for SAP financials with bioLock
Technews Publishing Editor's Choice Cyber Security Security Services & Risk Management
Multi-factor authentication, including biometrics, for SAP Financials from realtime North America prevents financial compliance avoidance for Sasol.
Read more...
---
KPMG 2022 CEO Outlook, South African edition
Editor's Choice News
Mid-November saw the release of the latest KPMG 2022 CEO Outlook, South African edition, aptly sub-titled 'Potential Growth in Uncertain Times'.
Read more...
---
Do you know where your data is?
Technews Publishing Editor's Choice
Flow Security focuses on making sure companies manage their data security in real time through automated Data Security Posture Management (DSPM).
Read more...
---
Two cases of cyber resilience
Technews Publishing Editor's Choice
Infinidat consolidates backups and cyber resilience for a cloud service provider in the healthcare environment, as well as an energy utility based in EMEA.
Read more...
---
Are you below the security poverty line?
Technews Publishing Editor's Choice
While management may think their company is pulling its weight in terms of cybersecurity, the security team knows if it is operating below the security poverty line.
Read more...
---
Accelerating your Zero Trust journey in manufacturing
IT infrastructure Cyber Security Industrial (Industry)
Francois van Hirtum, CTO of Obscure Technologies, advises manufacturers on a strategic approach to safeguarding their businesses against cyber breaches.
Read more...
---
Cyber resilience is more than cybersecurity
Technews Publishing Editor's Choice Cyber Security Integrated Solutions IT infrastructure
Hi-Tech Security Solutions held a round-table discussion focusing on cyber resilience and found that while the resilience discipline includes cybersecurity, it also goes much further.
Read more...
---
Keeping devices in check
Cyber Security Asset Management, EAS, RFID IT infrastructure
Kaspersky patents new technology for analysing relationships between electronic devices to counter cyberattacks launched through connected IoT devices.
Read more...
---