printer friendly version
Provide a strong, integrated security solution
Issue 7 2022
Residential Estate (Industry)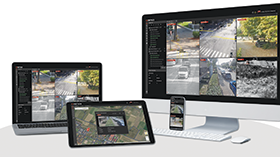 The biggest appeal of estate life is the security on offer. Facilities with electric fences, camera surveillance, access-controlled entrances and security guards, together with a high sense of community, provide a strong sense of security.
But is estate living safer? Several large and seemingly highly secure estates experience burglary and robberies even when well equipped with the ultimate security technology. What is really missing today is situational awareness of security derived by matching and combining all the tools included in a security system into a single dashboard. This is exactly what Arteco can provide:
Through the Omnia VMS, Arteco offers a unique, intuitive and friendly interface that focuses on events to centralise all the security alarms. For estates, integrating multiple services within one platform provides many benefits. Not only does it allow for fast, effective responses to any security event, but it also enables operators to efficiently manage other estate operations from one platform, creating a streamlined, functional and safe environment for residents, employees and visitors.
Omnia Hybrid Cloud is the best solution for a residential estate. It is a cloud-managed solution that eases the management of devices and camera licences through a web platform that requires one thing only: an Internet connection. It is sold as a service, so you don't have to invest a huge amount of money. It costs a monthly fee that includes the system startup, updates, support and periodic check-up provided by Arteco.
Device integration
Omnia, the Arteco VMS, integrates the most popular brands of access control and building automation, besides providing custom-made integrations to fit the security system you already use.
Omnia VCA is the video analytics software that processes video streams and contemporarily detects and classifies every object that appears on the screen.
Omnia LPR is the Arteco group of solutions for licence plate reading applicable to access control, crime prevention and control of territory, employee time/attendance monitoring and many others.
Omnia Insight is the Omnia add-on that classifies and processes data collected from the system to produce intuitive and easy-to-interpret diagrams on the functioning of the security system. It is an effective tool for managers and maintenance staff to better understand the status of the integrated devices and to analyse how operators work.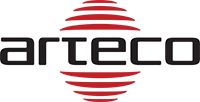 Credit(s)
Further reading:
Reliable access management for famous film location
Paxton Access Control & Identity Management Residential Estate (Industry)
The Royal Connaught Park features a private swimming pool, health and fitness suite, outdoor tennis court and onsite parking, with over 100 residents coming and going every day.
Read more...
---
Ring announces second generation indoor camera
Smart Home Automation Surveillance Residential Estate (Industry)
Introducing a removable manual privacy cover, Ring's latest indoor camera provides customers with increased privacy, control and peace of mind when it comes to home security.
Read more...
---
Securing a luxurious estate
Access Control & Identity Management Residential Estate (Industry) Products & Solutions
Turnstar Systems recently partnered with Balwin Munyaka Residential Estate to secure the entrance to its Crystal Lagoon, ensuring only authorised residents and guests can access the site.
Read more...
---
Body-worn evidence
Technews Publishing Forbatt SA Betatrac Telematic Solutions Secutel Technologies Surveillance Residential Estate (Industry) Products & Solutions
Body-worn cameras are no longer just a good idea or a luxury item; in fact, they are gaining popularity and finding use in various situations, one of these being in residential estates.
Read more...
---
Integrating control rooms and response
WatchManager Integrated Solutions Residential Estate (Industry)
Control rooms have become a standard in large estates, and remote control rooms are finding a home even in smaller estates due to cost efficiencies and the increasing reliability of analytics and artificial intelligence.
Read more...
---
The difference between a SOP and a SOP
Residential Estate (Industry) Integrated Solutions Security Services & Risk Management Risk Management & Resilience
SOPs are a touchy issue that need careful attention and automation to ensure they deliver the desired security results. Beyond design and automation, implementation is the ultimate road to success.
Read more...
---
Entrance security for residential buildings
Paxton Access Control & Identity Management Residential Estate (Industry) Products & Solutions
Home is where people should feel safe and relax. Installing a reliable access control system is vital to track and prevent non-residents from entering private areas.
Read more...
---
Security without the skin
Alwinco Editor's Choice Security Services & Risk Management Residential Estate (Industry) Risk Management & Resilience
We all know about the layers of security required to form a comprehensive solution, but the layers go deeper than most consider. Andre Mundell dissects security in this article to start the journey into what is under the covers.
Read more...
---
Touchless vehicle access control
Technews Publishing Techsolutions ZKTeco Impro Technologies Editor's Choice Access Control & Identity Management Residential Estate (Industry) Products & Solutions
RFID access for vehicles is a growing market, and many estates (residential and business) have opted for this approach to speed up the process of moving vehicles through access control points.
Read more...
---
Ensuring peace of mind
Fang Fences & Guards Editor's Choice Integrated Solutions Residential Estate (Industry)
With the rapid advance of technology and artificial intelligence, electronic security systems are not only extremely reliable in safeguarding properties, but a well-designed, implemented and maintained system will prevent crimes before they can happen.
Read more...
---